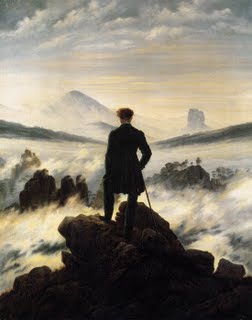 Rock Island, IL
One of Thoreau's most frequently quoted phrases—"in Wildness is the preservation of the World"—comes from an essay not frequently anthologized. First published in the Atlantic Monthly shortly after Thoreau died in 1862, "Walking" has been a darling of the conservation movement by dint of this favored quotation, and, true enough, the line enjoys a place of privilege in the essay. Thoreau leads into it with a specific pointing: "what I have been preparing to say is that …" and then he gives us the banner phrase.
But the quotation is by no means the most felicitous quip in the essay and certainly not its salient theme. Thoreau had lectured on walking in the 1850s, and the title he ultimately assigned to the essay that emerged from those lectures was not "Wildness." The title—for good reason—was "Walking," and it can come as no surprise to anyone with Thoreau coursing through his veins that the discipline of walking turns out to be yet another thing that separates Walden's sage from the mass of men who lead lives of quiet desperation.
"I think that I cannot preserve my health and spirits," Thoreau said, "unless I spend four hours a day at least—and it is commonly more than that—sauntering through the woods and over the hills and fields, absolutely free from all worldly engagements."
That other people's "busy lifestyles" might preclude their sauntering this much each day is no cause for being uncharitable toward them; indeed, Thoreau whispers their praises: "When sometimes I am reminded that the mechanics and shopkeepers stay in their shops not only all the forenoon, but all the afternoon too, sitting with crossed legs, so many of them—as if the legs were made to sit upon, and not to stand or walk upon—I think that they deserve some credit for not having committed suicide long ago."
Nor is it any cause for grumbling that all that walking might bring the same old landscapes too frequently into view: "Give me the old familiar walk," Thoreau wrote in a journal entry from 1858, "post-office and all, with this ever new self, with this infinite expectation and faith, which does not know when it is beaten."
This ever new self: such was a favorite motif and image for Thoreau, who in Walden warned us of enterprises that require new clothes and not a new wearer of the clothes. We are called to a "higher life than we fell asleep from," he said, and "the man who does not believe that each day contains an earlier, more sacred, and auroral hour than he has yet profaned, has despaired of life," for "moral reform is the effort to throw off sleep." Thoreau, who was obviously more alert to the world than whole conventions of conservationists put together, said that he had never met a man who was fully awake. "How could I have looked him in the face?"
Thoreau knew well the effort involved in throwing off sleep—and was at pains to express it. In another journal entry from 1858 he recorded an autumnal prospect from atop a local hill, a prospect featuring "the bright-red tops or crescent of the scarlet oaks," which, he said, are equally distributed in late October but which the mass of men, for want of sauntering, will miss. Common as this phenomenon is, he wrote, "you will think for threescore year and ten that all the wood is at this season sere and brown" if you do not learn to see.
But then according to Thoreau learning to see required ascending hills.
You don't even have to listen closely to hear the reply from that Sack of Contradictions, the fitness-minded American who would be both idle and slender: "Is there a chair lift to the top?" "Can I drive there?" "Will my cell phone work?" "Will there be a place to buy souvenirs?"
Thoreau anticipated this misbegotten knave. The journal entry begins in contingency: "If, about the last of October, you ascend any hill in the outskirts of the town." That's a big if for the Sack of Contradictions. If you ascend a hill, you will see the "warm rose red from the very edge of the horizon."
But then Thoreau added a second contingency: you will see the warm rose red if, in addition to ascending a hill, you are prepared to see it. The first requirement is an effort of body; the second is an effort of mind.
With such contingency did one of Thoreau's contemporaries, Wordsworth, begin "Michael," the best of his Grasmere poems:
If from the public way you turn your steps
Up the tumultuous brook of Greenhead Ghyll,
You will suppose that with an upright path
Your feet must struggle; in such bold ascent
The pastoral mountains front you, face to face.
Both Thoreau's and Wordsworth's ifs are decisive; both, to use Emerson's terms, are fatal rather than whimsical. Only if you leave the public way and ascend will you regard the warm rose red that graces the autumnal landscape or see the ruined sheepfold to which pertains a tale of instruction and delight, of sentence and solas,
Unenriched with strange events,
Yet not unfit, I deem, for the fireside,
Or for the summer shade.
Both Thoreau and Wordsworth, walkers both, had ethical designs upon us; neither believed that there is any moral reform apart from great effort—the effort to throw off sleep, to throw off sluggishness and sloth, to quit the parlor, to light out on foot, to make an effort of leg and volition alike.
We know that Wordsworth often composed while walking. Thoreau, no less than he, was a writing walker—"not the Knight, but Walker, Errant … a sort of fourth estate, outside of Church and State and People." A hearty and avid walker whether writing or not, Wordsworth last climbed Helvellyn, the second-highest peak in the Lake District, at about the age of seventy. Thoreau, who was dead at forty-four, would surely have assaulted Ktaadn at that age had he lived to see it. Both, you might say, were committed to seeing the world at a human rather than a mechanical pace, heedless of the wind and weather. Thoreau spoke of a walking companion, and Wordsworth always had his sister Dorothy, and for a while Coleridge, to accompany him up Dunmail Raise or out to Easdale Tarn. Both inspired many walkers after them, and somewhere down the way a worthy inheritor of the tradition, another walker through the woods, would say, "if you want to see where you are, you will have to get out of your spaceship, out of your car, off your horse, and walk over the ground. On foot you will find that the earth is still satisfyingly large and full of beguiling nooks and crannies."
That is Wendell Berry, who knows something about Thoreauvian dissent and Wordsworthian retreat, about the civil disobedience that can land you in jail and the external predation that can devour your cottage industry.
Thoreau intuited much in that essay of 1862, much that is at least timely and perhaps timeless. He saw the colossal stupidity of "taking exercise, as it is called, as the sick take medicine." That kind of exercise had nothing to do with the walking of which he spoke. His jaunts were the principal "enterprise and adventure of the day." "If you would get exercise, go in search of the springs of life. Think of a man's swinging dumb-bells for his health, when those springs are bubbling up in far-off pastures unsought by him!" The only thing missing in Thoreau's indictment of the narcissistic halls we call gyms are the mirrors that hang there, where the dumbbells watch themselves swinging their dumb-bells.
Thoreau also saw that what we love most is the "wild—the mallard—thought," that even "in literature it is only the wild that attracts us." One thinks—or, rather, I think—of Herrick and his delight in disorder, of his being bewitched by those erring laces and tempestuous petticoats, of his being taken by that "sweet disorder in the dress / [that] Kindles in clothes a wantonness." Or, for the purer of mind, there is always Huck and his raft, or Rip and his dog, or Muir and his windstorm in the forest.
Thoreau even foresaw what sorry things the weedless Chemlawned aprons of our domiciles would be like: "why not put my house, my parlor, behind this plot, instead of behind that meager assemblage of curiosities, that poor apology for a Nature and Art, which I call my front yard?" "Yes, though you may think me perverse, if it were proposed to me to dwell in the neighborhood of the most beautiful garden that ever human art contrived, or else of a Dismal Swamp, I should certainly decide for the swamp. How vain, then, have been all your labors, citizens, for me!"
He understood better than any post-war secretary of agriculture that civilized nations "have been sustained by the primitive forests which anciently rotted where they stand. They survive as long"—and only as long—"as the soil is not exhausted."
And he saw that on closer inspection the world we have made and habituated ourselves to is inessential, comprised of mere stage props and artificial lighting and painted scenery, and that our schools and universities can hardly be accounted nurseries. "It is remarkable . . . how little exercised we have been in our minds," Thoreau said, characteristically—if also deviously—introducing a second meaning to "exercised."
I would fain be assured that I am growing apace and rankly, though my very growth disturb this dull equanimity—though it be with struggle through long, dark, muggy nights or seasons of gloom. It would be well, if all our lives were a divine tragedy even, instead of this trivial comedy or farce. Dante, Bunyan, and others appear to have been exercised in their minds more than we: they were subjected to a kind of culture such as our district schools and colleges do not contemplate.
Behind all that Thoreau said in "Walking" there was that quiet sense of urgency, as if, like Keats, he had some dim sense that his days would be short—as if he too had fears that he might cease to be: "Let us improve our opportunities," he said, "before the evil days come."
The evil days came anyway.
Where have you gone, Henry D. Thoreau? Our nation turns its lonely eyes to you.
It was never just the what in Thoreau; it was always the how as well. There could be no meaning without formal constraints, no form without a thought perfectly suited to it. Consider the ways these sentences combine. First he says "we need the tonic of wildness—to wade sometimes in marshes where the bittern and the meadow-hen lurk, and hear the booming of the snipe; to smell the whispering sedge where only some wilder and more solitary fowl builds her nest, and the mink crawls with its belly close to the ground." Then, aware that so indulgent a sentence as that cannot succeed unless a crisp one follow it, he goes on in subtle chiasmic forcefulness: "At the same time that we are earnest [x] to explore and [y] learn all things, we require that [y] all things be mysterious and [x] unexplorable." And, at last, having completed that muscular rhetorical crossing, he puts in a coordinating conjunction and indulges once again: "and that land and sea be infinitely wild, unsurveyed and unfathomed by us because unfathomable"—expecting, no doubt, that a fit audience though few would catch the polyptoton in the final phrase.
In fine, Thoreau could flat-out write.
To those who have presumed to begin their sentences with the words "Scientists now know …" he said, "the universe is wider than our views of it."
Young himself, he asked our young people: "Why should we be in such desperate haste to succeed, and in such desperate enterprises?"
Foreseeing much mischief in a world that is too much with us, he said: "A man is rich in proportion to the number of things which he can afford to let alone."
In "A Slight Sound at Evening," the best essay on Thoreau that I know, E.B. White said that parts of Walden are "pure scold." So, too, are parts of "Walking." Such are the journals. Such is all of Thoreau. To be worthy of the scolding, to take it like a man—these, I think, may require the art and discipline of which Thoreau wrote in his final year. For if in wildness is the preservation of the world, then perhaps in walking is the preservation of man.