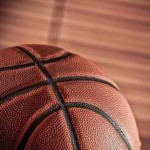 Rock Island, IL
Even though both the Santorum and Romney campaigns recently condescended upon my region, the instrument has yet to be invented that can measure my indifference to what happened in Illinois last night.
Forget seriously: it's getting harder and harder to take any of this comically. And to think some people go so far as to wear buttons and hold signs—when it's all so soporific.
But seeing Duke eliminated in round one of the tourney: now that's worthy of convention-style hype. I know of no one who didn't lose money off that improbable Lehigh win, but I also don't know of anyone who cares.
No disrespect to the other bracket wrecker, Norfolk State, but, as everyone knows, Duke-loathing this time of year is a national sport in itself. Whether Blew Devil self-knowledge extends this far I don't know, but someone should probably let university officials in on a little secret: No one outside of Durham is pulling for Duke. Ever. I had opportunity to express my condolences to a friend who teaches there. Sincerity DNP.
Ah, the season of Arch Gladness. What a time. Grown men shout at their televisions, roll off their recliners in agony, go silent as tombs or giddy as schoolgirls for days on end. Wives, high percentages of them, unaccountably become interested in their husbands' obsessions. They allow that watching sports counts as "quality family time." (It counts because what the wives really like is seeing herds of buff young men with actual muscle definition. They're a nice reprieve from belly-fat, navel lint, and shoulder hair.)
And men actually talk to their wives. After I got both 12-5 upsets right, I parted with an unprecedented string of three meaningful remarks expressing agreement about the children's schoolwork. Michigan alone failed me in my Big Ten picks (though we've come to expect failure from Little Brother), and I found myself actually being kind to someone at work. If no one cheats against the mighty Green & White and they waltz to a championship, I might remember the next two household birthdays.
And wouldn't one just happen to be today? It would. And it's a tough one, toughest of them all. A man needs a quick first step when going up against this one. What would NCAA Basketball Junkie Husband of the Year do?
Here's his plan.
What she deserves is a break from the fast, which, in honor of the season, we'll call a fast break. I may even depart from my wonted taciturnity and consent to a conversation.
But to the menu: there's a time and a place for zucchini-crust pizza, and maybe I'll get around to that some desperate Tuesday night, but not now. I'm thinking something along the lines of a stuffed skin-on chicken breast and then maybe a really fussy starch, like sliced purple potatoes with rosemary, or maybe a complicated pasta dish—you know, something to make me look extra special on someone else's special day. Either dish will answer.
But first, the dead bird. I think I'll sauté some onions in butter and set them aside. Then I'll brown the chicken on the stovetop, remove it, cut a little pocket in each piece, and then into each piece I'll place the onions, some chopped mushrooms, some fresh basil, a few bits of chopped sun-dried tomatoes, and a dollop of gournay cheese.
I don't know. Maybe spinach instead of basil, maybe sage instead of spinach. That will be a game-time decision.
Into the oven the chicken will go. Three-fifty, three-seventy-five. We'll see. And not too long. Thirty minutes tops.
Lo! On the cutting board I'll see garlic, green pepper (very little, mostly for color), and more sun-dried tomatoes. The tomatoes and peppers I'll chop, the peppers very finely, and the garlic I'll press. All of it, along with crushed red peppers, will go into about twelve ounces of al dente linguini, oiled like a body-builder's pecs and sprinkled with dried oregano. (It appears I've decided against the purple potatoes.) That'll get covered and, for warming purposes, put in the oven about ten minutes before tip-off. I'll serve it with shredded asagio cheese—and, by God, I'll shred it like a zone defense.
Beside the cutting board will be a salad of spring greens. Someone nearby has figured out how to raise them all winter. Even arugula! There will be enough cheese going on everywhere, so no caesar with parmesan or feta in the line-up. It won't be rebounding we need but quickness.
So, quickly: crushed caramelized walnuts, croutons, and balsamic vinaigrette with strawberry freezer jam stirred in for good measure.
French bread? Why not. This is the team captain we're cooking for. Don't want any blown assignments.
How will it play out? I'll call her to dinner, and we'll line up on either side of the table. She'll look around the circle and say, "Where are the children?"
"The who?"
"Our children."
Oh, them. Right. I fed them dry toast and water. They're downstairs scarfing down popcorn and watching Looney Tunes. The racist ones from the 1950s.
"Did they get a vegetable?"
"I think I saw each of them sneaking a spoonful of sugar. That grows from the ground, doesn't it?"
She'll reach for her glass. "Wine. Mmm. Nice touch."
"Speaking of touch. How about a little one-on-one, full court press?"
After the obligatory rolling of the eyes she'll say, "There are no games tonight. They start up again tomorrow."
"I wasn't talking about …"
"There are no games tonight."
"Well, then, open this." I'm not worried about the stuffed chicken. I can make the food happen. It's the presents that make or break me.
She'll open up a gift. Ear rings. "Wow, honey. These are really pretty."
Pretty is good, but surprise is not. I know what she's thinking: who helped me picked them out? Why, after twenty five years of marriage and several years of courtship, am I still no good at this?
"Yes, well, I have very good taste. Also I'm quite at home in jewelry stores. They're almost like a dusty old gymnasium to me.
"What's for dinner?" she'll ask. "Why don't you lift the lid off of that dish and show me?"
"That's what I was getting at earlier."
"That dish. That one there." More rollling of the eyes. 'It never ends,' they say.
I'll lift the lid. "Recognize that?"
She does. An old favorite from a preferred restaurant that time and miles and children and a thousand other obstacles prevent our going to.
"It looks like…"
Her voice will have that slight modulation that suggests one of those transitionless subject changes women are famous for. I sense this will be about the primaries, which I can't bear to have spoiling my dinner. "Let's stick to basketball," I say, interrupting. "Shall we?"
"I was going to say 'it looks like another swish from downtown to send it into overtime,'" she'll say, smiling, "but you just clanked one off the front of the rim. Pass the stuffed chicken, please."
She'll tip her head in that way of hers, shake back her hair, and put the ear rings in. They are pretty. Even I can see that. Put them on a woman like her, and you're winded like a power forward in transition. Whew!
Too bad being wrong about the quickness thing. What I'll need is a rebound. A timeout. A (gasp!) Grant-Hill / Christian-Laettner-style miracle.
March: it's maddening!