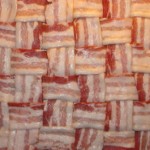 Rock Island, IL

Misery, misery, sonofabitch of all miseries!
Or so said Binx Bolling on his way to Chicago, the city with no genie soul.
And who could blame old Binx, what with the scolding he had waiting for him from Aunt Emily upon his return?
But what would Binx say had he the motive and the cue for passion that I have—I, who after three months of not having to compete with "texting" and raging hormones and administrative nonsense have been sent unmercifully and without compunction back to the classroom?
Doesn't anyone know that the three main reasons I got in to this racket—viz., June, July, and August—deserve a little consideration once September, October, and November roll around?
Like I need this—I, who have floors and walls and ceilings and plumbing to repair, not to mention a henhouse to build and goat fencing to mend.
Who calls me "villain"? Breaks my pate across?
Plucks off my beard and blows it in my face?
Tweaks me by the nose? Gives me the lie i' th' throat
As deep as to the lungs? Who does me this?
I'll tell you who: someone. I'm back to work, and someone is responsible!
Somehow I make it through a two-hour lecture and then, walking across campus, meet a colleague who says, "you missed the faculty meeting!"
Did I? Did I manage successfully to ignore an announcement and in consequence a mind-numbing meeting? And was someone at the meeting actually paying attention to whether I was there?
I shuffle off to my office, open my email for the first time in an ice age, and discover that, yes, much to my great good fortune, I missed a faculty meeting.
Notwithstanding the school year itself, the school year is off to a perfect start.
I close my door, do a little prep for the next two-hour lecture, and head off to what I hope is the right classroom.
"Astro-physics?" I ask, entering what I know to be the correct room.
Looks of bewilderment accompany the odd attempt from this desk or that to collect books and notebooks and, with minimal embarrassment, sidle out of the room.
"American Literature?" says a timid girl in the front row—timid but confident enough that she's in the right place.
"Oh, thank God!" I say. "I don't know shit about astro-physics."
Whereupon I commence to talk for a couple of hours about American Literature and English and ecclesiastical history and five-point Calvinism and typological reading.
These poor kids: it's the first day of class. They were hoping to be done in thirty minutes and drinking beer on someone's front porch not long after. Mind you, I have some of those same feelings in me, but thirty minutes aren't enough to get anything done, so I keep them the full two hours.
Whereupon I too am ready to drink beer on someone's porch, save that I have to get home to make sure the demon seed aren't killing each other or burning the house down.
After a short appointment and a bit of paperwork I'm home and making a bacon weave, as described, O Theophilus, in a former treatise.
And, thanks to my good friends at the Tallgrass brewing company at 8845 Quail Lane in Manhattan, Kansas (tel. 785-537-1131)–and thanks also to my local liquor store–I'm quaffing a delicious Ethos IPA.
And preparing what? A variation on a former theme. This time I'll use ground beef rather than ground pork. I'll use a shallot rather than an onion. I'll forgo the green pepper and mushroom. I'll double the garlic, and I'll use sharp cheddar and mozzarella instead of cheddar only.
To make what? Let's call it the Beef-n-Bacon … but, whoa, hey, uh, what the … where's the … wait a cotton-pickin' minute! Where's the damned music?
Off to the hi-fi I go to put on a little Nora Jones, who can't help herself: she's got to see me again.
And who can blame her?
Back to the kitchen and the Beef-n-Bacon- Barrel: a weave of bacon covered by a slab of ground beef covered with chopped shallots and garlic covered with a sharp cheddar-mozzarella mix covered with blackened rub sprinkled with salt and pepper and doused with barbeque sauce.
Then rolled into a log—of sorts.
Onto the grill it goes: indirect heat—approximately 350 degrees—complete with hickory chips. An hour will do.
Back to Nora—what a girl! (oops! Did I actually say that or just think it?)—and the rest of the preparations.
The Chief Eye-Roller is at work and will miss out, not regrettably, on this redneck repast. I pour myself another Ethos to give this kitchen the right ethos and then toss a salad. Then I mix up some tomato, cheese, oregano, and raw chopped garlic for a little brushcetta.
Raw garlic is anti-social, someone once told me.
"And?" I said. "Your point being?"
Soon the miseries of the first day back are far behind me.
And just as soon the urchins are gathered round the table, ready to cut into this barrel, this dead-animal concoction. We send our gratitude skyward and pounce on the dead flesh like a marauding pack of wolves.
At length the table is quiet, and I alone am left to clear away the carnage, which I do.
At the sink I think back upon the four hours of misery–I mean the four hours of misery that I inflicted and that the students endured. It's a special kind of misery, getting your mind stretched (if you're a student) and figuring out on the fly how to stretch a mind (if you're not a student).
But that's not quite right: there's stretching all around, everywhere, and therefore rewards all the way around. It's not unlike playing a variation on a theme, even if that theme is a redneck dish. Both have this advantage at least: both stick to your ribs.
Once the fighting urchins are in bed, I retire to my chair with a book. It won't be so bad after all—once June gets here.
Or once the Chief Eye-Roller returns and slides into bed.
Binx, old pal, you're not the only one who's on to something. Lucky, lucky, sonofabitch of all luckiness!