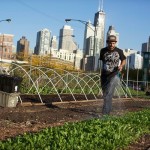 Rock Island, IL

Herewith, my contribution to the latest FPR conference at Pomona College (offered with my thanks to Susan McWilliams for doing such a fine job of putting it all together):
I have bad news.
But take it: if the smack is sour
The better for the embittered hour.
That's from a poem by A.E. Housman titled "Terrence, This is Stupid Stuff." The conflict in the poem is between writing poetry and drinking beer. (May God spare me that devil's choice.) Terrence is the poet, and what's stupid is poetry. Terrence is told by a friend that "Ale does more than Milton can / To justify God's ways to man," and Terrence, for his part, allows that beer does have its uses. He says,
Oh, I have been to Ludlow fair
And left my necktie God knows where,
And carried half way home, or near,
Pints and quarts of Ludlow beer:
Then the world seemed none so bad,
And I myself a sterling lad;
And down in lovely muck I've lain,
Happy till I woke again.
But Terrence knows, of course, that when you wake up, the world's just the world, and you're just yourself. So he says this:
Therefore, since the world has still
Much good, but much less good than ill,
And while the sun and moon endure
Luck's a chance, but trouble's sure,
I'd face it as a wise man would,
And train for ill and not for good.
And there is the platform of my little talk today: luck's a chance, but trouble's sure. Face it as a wise man would, and train for ill and not for good. My guess, for what it's worth, is that the future will be more like a hangover than an organ recital.
The sure trouble—which is also the elephant in the room—is the end of cheap energy, oil in particular, and this sure trouble will undoubtedly outrun the chance luck we've been enjoying for about a hundred and fifty years now. Oil runs everything, including FPR conferences, and, like everything else, it is governed by limits, regardless of what the BBC tells us.
The BBC, in case you missed it, did a piece this year on how the threat of peak oil is receding now, thanks to such technologies as fracking and those that allow us to extract oil from tar sands. But of course none of this changes the fact of limits. It means only that we're still pushing the snooze button on the oil alarm. And it means we're fracking up seriously—and that we're seriously fracked.
Techno-fundamentalism, which is one of our many besetting ills, assures us that we'll be saved by technology, as if energy and technology are the same thing, as if they are interchangeable. But you can't simply swap out technology for energy. If you run out of underwear, you can't just replace it with a cheese grater.
Consider some grim statistics. In 1930 there were over thirty million farmers in this country and 6.2 million farms. By 1950 there were still twenty-five million farmers on 5.3 million farms. But then the post-war mischief set in, and the government turned against its farmers. By the turn of the century there were fewer than three million farmers on 2.1 million farms. The difference between 1930 and 2000 is a reduction of five farmers to slightly more than one farmer per farm—which is to say, far fewer eyes observing fertility losses on much larger farms. And today, for every one farmer and rancher under the age of 25, there are five who are 75 or older.
We know the story, we who live in an age of unemployment: pesticides, cheap energy, cheap money, and machinery bought with cheap money replaced the people, who, regardless of their love of farming, and regardless of their sense of vocation, were told—by their government—to seek other employment in important places, such as the megalopolis.
So that now by now it takes a barrel of oil to fatten and finish one steer on corn—if you're going to finish it on corn instead of the grass it was made to eat. And producing a bushel of corn requires up to a third of a gallon of oil. The yield of corn per acre per megafarm—and the price it fetches thanks to ethanol subsidies—adds up to a staggering amount of oil. And I leave aside what's needed for the chicken and the turkeys too fat to copulate and the soda and the [quote] maple syrup [unquote], all of which bear witness to our addiction to corn. (Historians describe our domestication of corn; the truth is, corn has domesticated us, and the arrangement is Faustian.)
Which is to say we have a national eating disorder. Our food system is designed for living arrangements that are doomed once the oil goes into steep decline, which it has. This applies as much to the megalopolis as to the suburbs. Or, rather, our food system is like the tub of trail mix designed to fit in the cup holder of the Ford Explorer, which itself is designed to explore only those trails that are paved and amply dotted with rest areas, gas stations, McDeathnells, Burger Things, Grubways, and Pizza Sluts. I think Lewis and Clark would question the manhood of the tough guys driving those armed vehicles built Ford Tough, vehicles equipped with TVs and cup holders.
And the whole food system itself is designed to run on oil at fifteen dollars a barrel, which is to say the national eating disorder is only one of our problems. (Oil is currently at $108 per barrel.) We're racking up frequent flyer miles on one-way trips from Reality to Fantasy Island.
Food for the cup-holder, not the cup-holder for food! That should be in the Bible.
The journey from soil to table is a journey of amnesia and cluelessness. Maybe Mike Tyson was right. Maybe we should just fade away into Bolivian.
We don't eat from the sun anymore; we drink from the oil field.
Wes Jackson has suggested that we can deduce a law from all this: "high energy destroys information, in this case the information of both the cultural and biological varieties." That is to say, as energy in a given context increases, knowledge decreases, because the energy quite simply extracts and then buffers people from the world. If, for example, you can sit in the cab of a GPS-guided tractor, do little more than move levers, and yet render susceptible to erosion a whole hillside, you have cut yourself off from knowledge of two kinds: knowledge of the biological kind, which includes the farm's slow mysterious work of enriching and replenishing itself and providing for the many creatures, both known and unknown, that live in it, and knowledge of the cultural kind, which includes the ways and skills and stories by which people know where they are, what their local capacities are, and to what uses the place can be put.
In a manner of speaking, the industrial farm is a megalopolis: it is too big to know what feeds it, and it doesn't care so long as it is fed.
That you could deliberately cut yourself off from knowledge—knowledge that in an energy-scarce future will not only be useful but necessary—makes cutting off your nose to spite your face look like strict iron-clad Thomistic philosophy.
When Paul Roberts wrote The End of Food (things turned out to be worse than he thought after he finished writing The End of Oil) he noted that that there were about a billion people world-wide who were not getting enough to eat, just as there were about a billion people world-wide who were getting too much to eat.
That the one billion with too much to eat could know nothing about how to produce what they were eating is maybe a problem.
It has been argued that the population of the earth at the dawn of the industrial revolution, estimated at about a billion people, is pretty much the earth's actual carrying capacity, and that that carrying capacity has been artificially raised in the age of cheap energy, sulfa drugs, antibiotics, and, perhaps above all, the Haber-Bosch process, that war-time and war-faring discovery by which natural gas gets converted into the nitrogen-based fertilizers that have so miraculously increased agricultural yields.
But take away the cheap energy, the sulfa drugs, and what will surely prove to be the short-term effectiveness of antibiotics, and there's a bright future for those who are apprenticed to be undertakers. (Two-thirds of the antibiotics we produce are fed to the animals we eat.)
To summarize: we feed an enlarged population from farmland so poorly managed that it will soon be unable to feed a small population. And that farmland is also understaffed at a moment when the government doesn't know what to do about widespread unemployment.
Terrence, this is stupid stuff.
We'd better train for ill and not for good.
Mark Mitchell asked me not to be hopeful, but here goes.
One, we need more people on the land. We need a better eyes-to-acre ratio.
Two, we need stimulus programs—if we're going to have them—that stimulate something other than driving Mackenzie, Reece, and Colt in the Yukon to soccer practice. (And, besides, soccer is a sissy European sport, as Bill Kauffman has noted.)
Three, we need young people in local and regional governments who are liberally educated, which means they are familiar with, among other things, the philosophical and political theories that led to our current living arrangements. It also means they must be trained in both physical and cultural geography, urban planning, farming, gardening, environmental studies, and the courses in English and American literature that I teach.
Four, we need land reclamation everywhere, including the vacant spaces in the megalopolis, which means razed buildings should be replaced with garden plots. It means using rooftops for capturing contemporary sunlight and converting it into calories.
Five, we need to pay people to work, not not to work. (This is not a partisan remark. I'm an equal-opportunity hater. As far as I'm concerned the difference between the Right and the Left is the speed and alacrity with which they invite the poor to go frack themselves.)
Six, we need to re-tool available urban space, such as we see in Detroit's Eastern Market and in Madison's downtown and even in the humble city of Rock Island, where, in the poorer west end, there are gardens everywhere. (In the more affluent neighborhoods there is no backyard food production whatsoever. Even rich people are going to have to change their behavior.)
And we need new programs that assist young people who want to get into farming but who have no access to land, credit, equipment, or training. I'm talking about locally-funded apprenticeships that are followed by locally-issued low-interest loans that make it possible for young people to purchase land and reverse the farm-to-city migration that has characterized American life since the second world war. There are such programs scattered about. I am on the ground floor of such a program in my area. It is similar to the one at Prairie Crossing in Grayslake, Illinois, at one time directed by Mike Sands.
I don't think the current population will be fed from all this. But I also don't think we're going to have much choice. Luck's a chance, but trouble's sure.