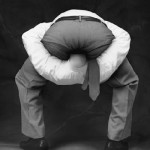 Ingham County, MI

Suppose you receive an invitation to a workshop organized by a college that professes to be a steward of the liberal arts. And suppose the workshop concerns "best practices in teaching cultural diversity."
Hold on now. Suppose you don't immediately open a vein and slip into a warm bath.
If you are a professor at the liberal arts college that proposes to host such a workshop but know nothing yourself of the actual liberal arts (there are seven of them, divided into what are known as the trivium and quadrivium), you will probably wet yourself, because to you the term "liberal arts" means "everything." It especially means those generalizations that point to nothing in particular, such as cultural diversity.
So you sign up. (And you check "veggie wrap" on the luncheon ticket.)
But suppose the invitation to participate in this workshop (to be held "right before the faculty recognition luncheon"—recognizing whom for what we may perhaps divine, though we won't suppose a stodgy old white man who knows Dante up and down is likely to get so much as a red participation ribbon) promises "exciting conversations" on "five broad goals of the new Global Learning requirement: Knowledge, Curiosity, Self-Awareness, Empathy, and Responsibility."
And suppose that according to the college catalogue—sorry: catalog—the goal of "knowledge" is defined, or rather has been redefined, as "broadening and deepening students' knowledge in the sciences, arts, humanities, and social sciences, engaging them in the global concerns that touch each of these fields."
What do you do if you didn't check "veggie wrap" on your luncheon ticket?
First, you leave aside the fact that engaging students (as if they were engines put into motion by a clutch) and touching a field (as if you were walking barefoot on a farm) have less purchase on you than digging out toe jam. That's essential.
Second, you leave aside the established fact that Self-Knowledge and Empathy are now among the unimpeachable goals of "Global Learning," because taking all this seriously could lead to warm baths and razor blades and a really ugly mess for someone else to clean up.
But suppose, further, that the invitation to this workshop (and awards ceremony) intends to make short work of closing all debate by assuming that "adding global knowledge to our curriculum is a straightforward proposition."
And suppose that the invitation goes on to masquerade as a document that asks putatively open—but actually closed—questions, such as:
"But what happens to our disciplines when we begin to think globally? When we find that new content requires whole new ways of thinking? How do global perspectives change what we define as basic knowledge in our fields? What does learning about others teach us about ourselves? And how can we build this knowledge in a dynamic relationship with the other habits of mind that Global Learning seeks to foster?"
Suppose, that is, you're being asked to take this bullshit seriously.
Reply thus, but speak slowly, because you're going to have to use some really big words:
"I'll tell you what happens to our disciplines when we begin to think globally. They become irrelevant, because no one lives in a globe. On a globe, yes. But in a globe, no. Where you live is called a place, and toward it you bear responsibilities. Claiming to live in a globe means you bear pretty much no responsibilities whatsoever to anyone in particular. When you claim to live in a globe you find yourself saying such things as, "finish your food; there are starving people in India," because the starving people around the corner, about whom you could actually do something, do not interest you. You are interested only in those whose plight you can do nothing about.
"Or, to speak more plainly, by concentrating on such abstractions as the globe you have exempted yourself from local responsibility. This is one of the benefits, not to mention one of the intended aims, of proclaiming yourself a 'global citizen.'
"You might as well say: finish your beer; there are sober people in India.
"And what do I do when I find that 'new content requires new ways of thinking'? I tell you I find no such thing. The question assumes a foregone conclusion, which means that you aren't actually interested in the "critical thinking skills" you yammer on about endlessly. Foregone conclusions vitiate the need for thought.
("And, by the way, 'critical thinking skills' is what some of us call 'thinking.')
"And 'how do global perspectives change what I define as basic knowledge in my field?' The answer is that they make the work I do in it more destructive of the world. Itinerant professional vandals—that is, people educated at considerable public expense—won't hesitate for a second to destroy local communities for the sake of 'global perspectives.' Ask anyone who has failed to prevent a nuclear power plant from being built in his back yard—or, for that matter, a university.
"And what does 'learning about others teach me about myself?' Well, now, that depends. I recently learned, for example, that people at a liberal arts college are hosting a workshop concerned with best practices in teaching cultural diversity. What this teaches me about myself is that I'm glad I'm not as other men.
"Jesus warned against this attitude, it is true, but he didn't live to see the kind of nightmares that Associate Deans convert into reality for ordinary faculty members.
"And how can I 'build this knowledge in a dynamic relationship with the other habits of mind that Global Learning seeks to foster?
"Leaving aside how I might build this knowledge in a dynamic (!) relationship with dissenting habits of mind, which would be more useful, I'd say that I should begin by turning resolutely away from using the word 'dynamic.' It's being pedaled by the same robotic administrators who use the word 'robust' in every committee meeting. I hereby declare a one-hundred-year moratorium on the word 'robust.'
"And as for 'habits of mind that Global Learning seeks to foster'—well, those are bad habits, and 'Global Learning,' complete with its upper case "G" and "L," is an obvious Self-Parody. It is a Cartoon of Itself. A Laughing Stock of Nations."
Thus you answer, then maybe go in search of that warm bath.
But no. Wait. Suppose, finally, this little workshop—which will have massive deleterious effects—will include a keynote address on "globalizing the disciplines." Suppose during the Q&A you stand up and ask whether we should in fact be "globalizing the disciplines."
You will be told by the highly-credentialed speaker that "globalization is the future."
Well, you can't win this one, but don't believe the axiom. Globalization is succeeding on the merit of mere bigness, which is one of those "merits" that dupes everyone from televangelists to whores. But I repeat myself. Globalization would merely be idiotic were it not also as doomed to obscurity as the Segway, the Delorean, and the pet rock. If we aren't smart enough to say anything definitive about globalization, dwindling supplies of energy will cover for us.
Cardinal Newmann spoke of a philosophy which needed "but to be proclaimed in order to be embraced." He had in mind Utilitarianism, not Globalizationism. But you can't help but note that at least the Utilitarians wanted to get something done. These Institutional Globalizers are hell-bent on making sure nothing gets done. They have their heads up a dark smelly place. Someone should tell them to drop their pants and bear down. Fresh air is available here on the outside of the colon.