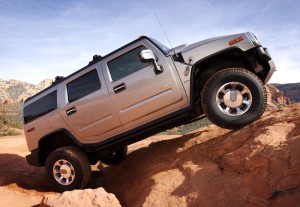 If my friend Ike lived in Britain they'd call him a "one-off."  An avowed anarchist who thinks that things started going downhill when humans invented agriculture (and thus the need for government), he thinks of Marx as a conservative–"just another neoliberal"—who tried to save the industrial revolution's exploitation of nature from its own immediate social consequences.  He belongs to the NRA and Ducks Unlimited and hunts with great pleasure—and with ammo that he packs himself in a basement workshop.  He can recite long passages from Hamlet and Yeats, and has strong opinions on whether Boerling or Caruso was the better tenor.
And he teaches political theory.
I'd been out of touch with him for quite a while when we caught up by phone recently.  The Oklahoma Abortion Law controversy was in the news—the law that requires  providers of abortions to fill out a 37-item questionnaire on every abortion they do, collecting personal information about their clients, with the information to be posted on the internet.  Opponents of the law say that the questionnaire will intimidate women from seeking legal abortions, since the data collected, though supposedly anonymous, is specific enough that it could be used to identify them.
Ike had an interesting proposal:
"Let's have a questionnaire for everyone who wants to buy an SUV," he said.
"Go on," I encouraged.
"I'm all for reducing human pain and suffering when we can.  And every SUV on the road today means that some human, somewhere, is going to starve.  If not now, then five years from now.  So we ought to collect information on people who buy them, so we can figure out how to minimize this behavior.  It's clearly a public bad.  And if it shames some people into not going through with it, so much the better."
The "SUVs kill people" argument is one I'd run across before, in the work of Nicholas Georgescu-Roegen, whose ideas I've written about elsewhere.  He's the economist whose masterwork, The Entropy Law and the Economic Process, was the first systematic elaboration of the idea that an economy ought to be modeled as a thermodynamic system: low entropy (valuable) matter and energy in, high entropy (less valuable) matter and energy out.   If all goes well with the world, The Entropy Law and the Economic Process will take its place alongside Adam Smith's Wealth of Nations, Marx's Kapital, and Friedman's Capitalism and Freedom as a paradigm-defining text that changed how we think about economics.  So far, it's underappreciated.
The low-entropy output of an economy is also called "pollution" or "waste."  From a strictly material point of view, that's all an economy produces; all of the stuff you buy and value is just a temporary incorporation of ordered molecules that will someday succumb to entropy and be thrown out or left to rot in place.  Unless parts of it are recycled, your fine shiny car is going to be a brown iron-oxide smudge on the planet in a century or two.  Before that happens, you get to use it for a decade; from its temporary ordering of matter and embodied energy, you derive services and satisfaction. And that's the point of the economy: not to produce throughput of matter and energy, not to output waste, but to augment something that isn't physical:  what Georegecu-Roegen called "an immaterial flux:  the enjoyment of life."
Georgescu-Roegen also pointed out that our agricultural system receives an enormous subsidy from antique solar energy in the form of fossil fuel, and that of course the subsidy isn't sustainable (a point that Ike emphasizes when he extols the virtues of hunting and gathering, which, unlike modern agriculture, had a positive caloric balance sheet).  The earth has a finite energy budget, and energy used for one thing can't be used for something else—that's a thermodynamic law.  (You can recycle matter, but you can't recycle energy.)  At one point in The Entropy Law Georgescu-Roegen offered a modernization of an old Romanian folk saying.  The farmers in Romania where he grew up used horses, and knew that land planted in hay to feed them couldn't be planted in crops to feed people.  "Horses eat people," is how they put it:  feed horses, or feed people, but you can't feed both from the same plot of land.   Georgescu-Roegen, writing in 1976, modernized it this way:  "Cadillacs eat people too."  Back then (remember those days?) the Cadillac was the symbol of automotive excess; surely if he were writing today Georgescu-Roegen would target SUVs, most particularly the Hummer.
Georgescu-Roegen also said, prophetically, that "future generations will be amazed at the avidity with which we turn a liquid fuel into foodstuffs, because they will desperately be trying to do the exact opposite."  The relationship is clear with ethanol:  the corn you turn into fuel can't be used to feed people.  And every gallon of gas we burn today is a gallon of gas that doesn't go toward making pesticides, or toward making nitrogen fertilizer; it's a gallon that doesn't feed someone.  Cars eat people.
"So," Ike said, "Hummers kill people.  No doubt about it.  I'd like to see them banned, but just like the people who campaign against abortions, I know that I'm unlikely to get my moral vision made into the law of the land.  So, in the words of the Oklahoma state legislature, why don't we just collect a little information on the people who want to buy them and make the information public?  Objective social science.  So we can better understand the policy challenges we face."
He sent me an email version of the questionnaire Oklahoma administers to prospective abortion patients, along with his revisions to the questions to make them appropriate for  prospective SUV purchasers.  Like the Oklahoma questionnaire, he'd ask questions about the date of the transaction, the place, the marital status of the purchaser, their level of education; like the Oklahoma questionnaire, there are 30-plus questions.  The ones that were tweaked to make them more specific to SUV purchasers included these gems:
Total number of previous vehicular purchases by the purchaser:
_____still in service by purchaser
_____sold as used vehicle
_____wrecked
_____retired from service for other reasons
Total number of internal combustion engines of all kinds owned by purchaser:
_____automobiles, trucks, other 4-wheeled vehicles licensed or licensable to travel on public thoroughfares
_____motorcycles
_____other wheeled vehicles not licensable for travel on public thoroughfares (ATVs, go carts, race vehicles, etc.)
_____lawn mowers, push
_____lawn mowers, self-propelled
_____weed whackers, trimmers
_____chainsaws
_____motorboat engines
_____snowmobiles
_____electrical generators
_____pumps, drills
_____other
If purchased with loan, percentage of purchase price given as down payment:
Annual household income of purchaser's household:
_____$10,000 to $49,999
_____$50,000 to $99,999
_____$100,000 to $124,999
_____$125,000 to $149,999
_____$150,000 to $174,999
_____$175,000 to $199,999
_____$200,000 or more
Percentage of monthly household income represented by loan payment, if any:
Other model lines carried by the dealer:
Was information on the MPG rating of the vehicle given to purchaser?  If yes, how?   Check all that apply:
____window sticker
____verbal conveyance by salesman
____verbal conveyance by partner or friend of purchaser
Is the purchaser cognizant of the likelihood that gasoline prices will increase in the   near and long terms?
Does the purchaser use mass transit?
____never or rarely
____sometimes
____often
____regularly
Was any portion of the purchase process, including the test drive (if any), performed with the use of any public institution, public facility, public equipment, or other  physical asset owned, leased, maintained, or controlled by the state, its agencies, or any other political subdivision?
Was spouse of purchaser present at any point during the sale?
Is the vehicle owned jointly by a couple, or is it titled to a single owner?
(You can read the Oklahoma questionnaire embedded in the law that mandated it; find it starting on p. 8 of the document at http://www.sos.state.ok.us/documents/Legislation/52nd/2009/1R/HB/1595.pdf )
"What I'd like to see," Ike said, "is for some enterprising and progressive state to pass a law that requires SUV buyers to fill out this questionnaire before they can drive off in one of those gas hogs."
And why stop there?  Questions 22 and 23 in the Oklahoma questionnaire ask if particular "information" has been given to the woman who seeks an abortion  –"information required by paragraph 1 of subsection B of Section 1-738.2 of Title 63 of the Oklahoma Statutes," and (separate question) information in paragraph 2 as well.  "That's the material they require the woman to look at—pictures of aborted fetuses, stuff like that," Ike said.  "I want some laws that require car salesmen to put information about global climate change and its effects in front of SUV purchasers.  I like to think that SUV drivers just don't realize how selfish they're being.  If they knew, there'd be whole lot fewer SUVs out there."
Personally, I think that a sizable carbon tax would accomplish what Ike wants to see done.  If gas cost eight or ten dollars a gallon at the pump, I wouldn't care if someone wanted to waste their money by driving a Hummer (supposing that the tax had been set high enough to discourage gasoline use sufficiently to bring it under a cap that represents our country's share of a scarce resource:  the ability of the planet to absorb CO2 and remain unchanged).  Such a tax could be gradually phased in, bringing greater certainty to a volatile market.  (Doesn't commerce do better when businesses face fewer unknowns?)  And it could be revenue neutral:  we could give every household a rebate or "prebate" that represents the tax that would be paid by an average user.  If you use less carbon fuel than the average household, you're money ahead; use more than average, and you pay the tax.  And there could be some income-sensitivity feature that ensures that the tax wouldn't fall disproportionately on those least able to pay it.
Or, in a different approach:  instead of taxing work (which is a public good), ditch the income tax completely and raise all public revenue from taxing carbon fuel use (which is clearly a public bad).  The tax could be imposed at the well-head, the Port of Entry, or the railyard at the mine:  easy, low-cost administration.  Fewer administrators and bureaucrats.  The increased costs imposed by the tax would ripple automatically through all the markets in our economy, no further regulation of carbon necessary.  Such a tax would make prices tell the ecological truth about carbon use—a necessary condition if we're to preserve free markets while meeting the real-world challenges of limiting our economy to a level of throughput that the ecosystems of the planet can sustainably offer up to us and sustainably absorb from us.
But Ike's idea has some appeal.  Absent an economy-wide carbon tax, how else would we limit consumption of fossil fuels except by his kind of laborious, intrusive, command-and-control regulation?  And wouldn't it be interesting to see the Supreme Court have to decide the Oklahoma case alongside an SUV questionnaire case?  Laws, and the principles behind them, are supposed to be blind to specifics and individual circumstance.  Fairness and equity in law and policy depend on a capacity to empathize, to imagine what circumstances would be like if the shoe were on the other foot.  If intrusive and intimidating questionnaires can be used in service of what one legislature sees as a public good, why can't another legislature use them in service to their vision?  A law requiring SUV purchasers to answer some tough questions–and to read material on global climate change—is supported by the same logic that supports the Oklahoma law.  Reflecting on that might give the supporters of that law a real "what's sauce for the goose is sauce for the gander" problem—and encourage them to see something fundamental about the nature of law.
Eric Zencey is Visiting Associate Professor of Historical and Political Studies in the Graduate and International Programs of Empire State College, State University of New York.  He is the author of Virgin Forest:  Meditations on History, Ecology, and Culture, and a novel, Panama.