News, Notes, and Podcasts
If you value FPR, consider supporting our work, purchasing books at our Bookshop page, and subscribing to our print journal.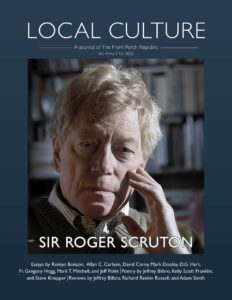 That advocates of year-round DST persist says something about the evolution of American agriculture and how out of touch we collectively have become with the intractable pulse of nature.
The same things that happened to the family farms, and to farmers like my father, are now happening to the colleges, and to faculty like me.
Gardeners are a modest and sober breed, not much given to the lust of the flesh, the lust of the eyes, or the pride...