If you value FPR, consider supporting our work and subscribing to our new print journal.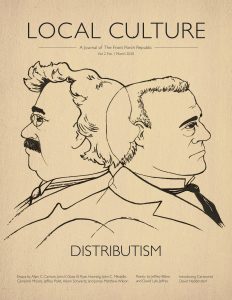 We are presented with a complex and even contradictory task. In the name of subsidiarity, we must work to undermine liberal capitalism and create alternative spaces for production and exchange, art and leisure, community and independence. But in the name of solidarity, we must work to ameliorate the system and socialize such common goods as health care, unemployment insurance, education, etc.
Earlier this year, headlines indicated that an unprecedented number of Americans are more than 90 days behind on their car loan payments. Nearly...
The responses from American Christians to Pope Francis' encyclical Laudato Si' have fallen into two predictable categories: Economic conservatives push back against Francis' critique...