News, Notes, and Podcasts
If you value FPR, consider supporting our work, purchasing books at our Bookshop page, and subscribing to our print journal.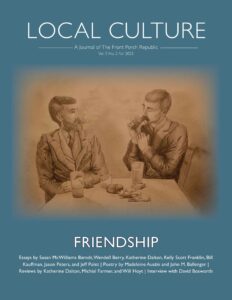 " None of your readers need me to tell them that the useful work is practical, particular, small and careful: to get away from screens as much as we can, get close to the woods, get close to God, get close to real community. All of the small, old things. Build networks of grounded reality that are not entangled in the wires of the technium. Forge independence."
The same things that happened to the family farms, and to farmers like my father, are now happening to the colleges, and to faculty like me.
Women like Tanya bring artistry and honor to everything they touch: the homes they inhabit, the land they steward, the children they raise. These photographs are testimony to the clear, sharp eye of a woman who is herself an artist—and who brings that artistic gaze to every endeavor she undertakes.