If you value FPR, consider supporting our work and subscribing to our new print journal.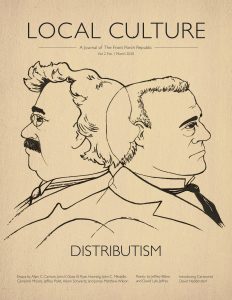 Disenthralling ourselves from the past is an American tradition, and gaining a clear-eyed vision of the flaws and achievements of previous generations is itself part of our heritage.
On October 2, 2009, the International Olympic Committee met in Denmark to vote on which city would host the 2016 Summer Olympics. Despite President...
This is, at last, the last chapter of my new book, Equity and Equilibrium: The Political Economy of Distributism. I post...