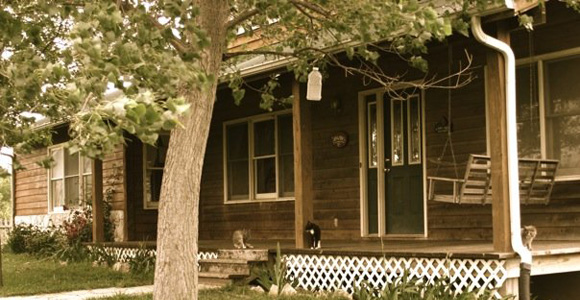 A few impressions on the state of play.
1.  Agree with JMW that this exchange has not been very helpful, and reiterate first thought that "comments" maximize tedium and minimize conviviality.
2.  Then again, I'm sure the exchange is encouraging a healthy hit count, which is all blawgers really care about.
3.  There is a lot of sterotyping going on, probably of and by both sides, with very little specific support being offered.
4.  Despite being honored with command by Cheeks (whose commentary is the most salutory thing to emerge from the contretemps), I am uncomfortable with the "FPR" label being used as a label, as anyone who has frequented this sight can certainly attest that multiple and serious fault lines exist among and between the contributers here.
5.  Peter recently wrote: "I did teach a course last spring on the plausibility of Stoic ethics in America today, though. How many of you FPRs did that?"  This followed after some other comments by various learned professors of courses and sylabi taught and emailed back and forth, etc.  Of course higher learning is good, and all that, and lord knows we don't have enough professors or colleges in this country, but this does rather bring out the humor of this discussion ocurring on obscure blogs carried on mostly by academics.  All I have to say is at the going tuition rate, you profs are getting royally screwed out of some serious jack by someone, and the latent knowledge of this fact probably provides the pathological urge to blog.  We lawyers, on the other hand, have no such excuse.
6.  On a related note, it is interesting being in my shoes and being lectured by professors about a proper politics.  I feel a bit like poor Col. Jessup being tormented by that panty-waist Tom Cruise.  Not to be too bathetic like drunken sailors showing off scars, but I have actually had the experience of staring down (and defeating more often than not) our real enemies from the abortion industry to trumped-up bureaucrats to meddling school districts to vendetta-wielding functionaries to dim-witted city hall.  I've run campaigns on the ground and Machiavellian strategems in the halls of power and know what it means to work with what we have, and know also that what we have ain't good enough and must be changed.
7.  Someone called FPR "moderate" which I find bizzare, as I tend to agree with Mailer in that my views tend to run further to the right and further to the left of anyone's.  At heart I am an anarcho-capitalist, a localist-agrarian, a communitarian-libertarian, a prairie-populist, above all a lover of liberty and the freedom of self-sufficient locales, and a scots-presbyterian to boot, all of which means I have a deeply embedded antipathy to the state and to hucksters and razzle-dazzle men and a fierce loyalty and love for my own highways and byways and fields and streams and towns and farms and the people who inhabit them.  I don't know if that makes me conservative or not, and don't care really, though I tell people it does, because that is the language they speak and understand, and when I say I'm conservative they understand that means that I love the same things they love and will fight for them and stand for them.  If anything, as Berry wrote of Ed Abbey, I wish to conserve myself as a human being, and all that that means.
8.  If I have one critique of the Lawlerian view it is simply that he and others at FT are far too accomodating of, and sanguine about, the advance of things that threaten the possibility of conserving myself as a human being.  All the theory is nice window dressing, I suppose, but until I hear Peter resolve what I shall refer to as the Question of the Whopper, I am turning a deaf ear.
9.  Finally, Peter said something very significant, which I can't find, so will paraphrase.  He claimed the mantle of the 60s bohemian, and said, in effect, that he was mad at the crunchies for taking all the fun out of it.  Two responses.  First, Peter, since you don't use words like egophanic, I can let you know that your statement is the vernacular version of the word.  In other words, what is going on here is the desire to transgress limits, regardless of what or where those limits are or are perceived to be.  Secondly, Peter makes a very valid point about eco-guilt and some camps of lifestyle-snobs … their terminal earnestness is suffocating.  FPR has seemed to me to avoid this deathly symptom, and anyone who thinks we're not having fun hasn't been paying close attention.