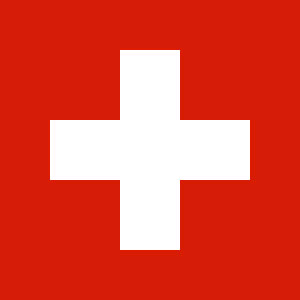 Readers of FPR will be readily forgiven if they have yet to reserve any time this year to celebrate the 500th anniversary of John Calvin's birth. (If you are tempted, the day is July 10.) From Max Weber and the Protestant work ethic to Robert Merton and the scientific revolution, Calvinism has received much credit for fueling the sort of economic and intellectual achievements that make the modern world GO! And since modernity has created conditions that render small towns, neighborliness, and front porches implausible if not quaint, the subjects of the French Reformer, who labored almost his entire career in Geneva, and localism rarely co-exist.
Those interested in Calvinism, whether by scholarly interest and or religious conviction, are not showing restraint in celebrating a man who was so opposed to such commemoration that he forced Geneva's authorities to bury him in an unmarked grave (which has yet to be marked). At the end of may, the University of Geneva hosted the International Congress for Calvin Studies for three days of remarkable presentations by leading scholars from Europe, Africa, and North America. Next month, American Presbyterian church leaders are sponsoring another conference which mixes scholarly talks with real sermons to enlighten and inspire those lay people whose investments did not go entirely south last fall. (Yes, this is a version of Protestant pilgrimage; the sessions will actually be held in St. Peter's Cathedral where Calvin preached and administered the sacraments for the better part of three decades.)
Both groups responsible for these conferences have not shied away from attributing to Calvin many of the so-called blessings of the modern world – democracy, capitalism, and education for starters. These attempts to trace influence are less becoming intellectually among academics who should know better than to attribute to any single-cause the sort of social complexity and differentiation that we experience daily. (It could be the case that Calvinism flourished in settings where economic engines were already churning rather than belief being responsible for economic dynamism.) And yet, pride is especially unattractive among those who are supposed to know the pitfalls of this sin. Consequently, when Abraham Kuyper, a full-throttled Calvinist who flared to become the Prime Minister of the Netherlands at the beginning of the twentieth century, boasted before American Presbyterians in 1898 that every competent historian knew that "Calvinism has led public law into new paths, first in Western Europe, then in two Continents, and today more and more among all civilized nations," some contemporary Calvinists wince. Aside from the issue of pride and single-cause analysis, remarks like Kuyper's demonstrate a naivete about the West and its achievements, especially if those accomplishments inevitably come with an outlook that regards convenience and the lowest price as signs of cultural advance.
As already mentioned, Kuyper was not the only one to portray Calvinism as a religion that fires social and economic progress. H. Richard Niebuhr's much-cited work, Christ and Culture, ran through five options on how cult and culture relate, and Calvinism was among western Christians the one faith that could move mountains, not to mention profits. (Since Calvin himself encouraged Christians to pray after meals that they "not become too deeply attached to earthly and perishable things," it is fair to wonder whether Niebuhr, Kuyper, Weber or even Tocqueville got Calvin right.)
As I sat at the May conference in Geneva and heard presentations on the social and political consequences of Calvin – contributing to the mix with my own paper on American Presbyterian boasting about Calvinism and political liberty – I couldn't help but wonder if historians and the devout were looking for Calvin's legacy in all the wrong places. After all, I was sitting in Geneva, a city that is part of Switzerland, and which takes a back seat to Bern and Zurich in the nation's political and religious history. And yet, scholars kept tracing Calvinism's influence to everywhere but Switzerland and its admirable history. Kuyper himself credited Calvinism with Dutch independence, the Glorious Revolution of 1688, and the founding of America. If you like political events with international consequences, then the colonial powers of the Netherlands and Great Britain, as well as the super-power of super-powers – the United States of America – are historical horses to which you might want to hitch your globally ambitious wagons.
But if you are fond of the original United States and the Articles of Confederation, then Switzerland may just be your cup of hot chocolate. Here is a nation that managed to do what the United States all to quickly abandoned. It is still a confederation, has an executive branch made up of a committee of seven, managed to remain neutral in two world wars, and nurtures patriotism by requiring all men to serve in the military (as well as the reserves until the age of 42). Granted, its economy is not flashy – consisting of banks, watches, pocket knives and chocolate. But it is a nation with truly independent instincts and the collective wits to preserve Swiss autonomy.
Of course, Switzerland is not a utopia, and its policy of neutrality during World War II has a fair share of detractors. The point here, however, is not to paint Switzerland as the answer to the world's problems. It is instead to wonder aloud if Calvinists and those who study Calvinism should look for the fingerprints of John Calvin's influence not across the English Channel or across the Atlantic Ocean or anywhere for that matter outside Switzerland. I know my own Protestant convictions would feel more comfortable in Switzerland's political shoes than with the global footprint for which the United States is now responsible. Perhaps, if American Calvinists can find their confederated selves during this year of Calvin festivities, they might show their American neighbors that places like Switzerland are more worthy of our political admiration than supposedly successful nations like the United States. If John Calvin gets credit for a renewed interest in national restraint and real political independence, so much the better.