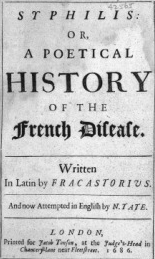 Devon, PA. No observer of American culture grasped its implicit contents better than did Alexis de Tocqueville, and no one since has better grasped its potencies as they have actually unfolded. Thus, for those with eyes to see, every episode in the bad tragedy of American history is a Tocqueville moment of sorts, and is therefore worthy of a few quotations from Democracy in America. For good reason, four aspects of American culture Tocqueville believed gave our democracy at least a small chance of flourishing tend also to be those regarding which his prescience is most often cited; local self-government, free association, civil Christianity, and the nuclear family stand out in Tocqueville's analysis like the four corners of American order. Less often remarked, or at least less often quoted, is Tocqueville's penetrating assessment of the role of lawyers in American society. And yet it may have been his most shrewd, if not his most subtle, observation that the aristocracy of lawyers in democratic societies is the most reliable and effective stay on the excesses of majority rule.
Despite the continual growth of federal powers generally, and of the executive branch in particular, since the Civil War, our age has been notable primarily as that of the unhindered, indeed irrational, bulging of judicial power. Three recent events this summer alone suggest how central the powers of lawyers and judges have become to the drama of American public life, and I should like to rehearse them as occasions to reexamine Tocqueville's assessment of the importance of lawyers in American society.
The first such event was the statement of Supreme Court Justice Ruth Bader Ginsburg that American courts ought to consult foreign law in making decisions.

The second was, of course, the nomination of Sonia Sotomayor to the Supreme Court; because of the indefensible legal philosophy of the man who nominated her — Barack Obama's suggestive black hole that deemed the law a sort of superstructure external and subordinate to a quaking sod foundation of "empathy" — Sotomayor's nomination was rightly suspected from the first. It perforce appeared – to anyone with an intellect – less a deserved honor for a judge both knowledgeable and wise in the Law and more as a bit of spoils for the inchoate Hispanic block in the Democratic party. It appeared thus for several reasons. First, people doubted the qualifications of Sotomayor simply because of what Obama had said he would look for in a nominee. If "empathy" was the chief litmus test then why would that faux-Jamaican empath who advertises her fortune-telling prowess on television not be an equally attractive "affirmative action" candidate? Second, they doubted because of the dubious legal pragmatism Obama had taught to his own students while serving as a lecturer at the University of Chicago; there he instructed them, it seems, that racial gerrymandering is a social good so long as it gets the people one (he) wants elected:
Former students say that Mr. Obama does not particularly prize consistency or broad principle. Adam Bonin arrived in Mr. Obama's class with the firm belief that drawing districts to ensure minority representation should be illegal. "It struck me as wrong that the legislature should pick and choose what interests should be represented in the legislature," Mr. Bonin said.

"What I took from the class and the reading materials was the reality that unless these voices are physically present in a legislature, they won't be heard," he said. "As long as everyone is grabbing for power, members of racial minority groups ought to do the same."
If such a haughty simulacrum of intelligence (note the pinched seasoning of Nietzsche, every lawyer's spiritual mentor, spliced to a kind of adolescent populism) did not put everyone in despair and doubt about anyone Obama might nominate: then, third, they doubted because, upon David Souter's announcement he would step down, every news outlet reported that Obama insiders were lobbying for him to nominate an Hispanic woman; how could they not after the previous Hispanic-sop, Bill Richardson, had to withdraw his nomination for Energy Secretary consequent to corruption charges? When a "wise Latina" is precisely what we subsequently got, we may justly ask whether Obama had looked into his nominee's eyes, as Bush did years ago into Putin's, and saw "empathy," or if he looked around her eyes and saw unmistakably Latin American features and little else. In other words, one had good reason to suspect the qualifications and good faith of Obama and Sotomayor alike even before it was disclosed that she had made a series of speeches over a the years suggesting that race and sex might positively qualify an Hispanic woman as a better judge than a white person – or that, in the Ricci case, she seemed to affirm not that her race made her more judicious but that the race of white men and women was positive grounds for acting unjustly toward them.

I would note a third event — one that was public enough but hardly a "news story" the way the above were. In late April, I heard Justice Samuel Alito speak in Wilmington, DE, and the subject of his remarks was that the Framers of our Constitution were imperfectly wise in their design of the judicial branch. It was the only branch of government for which the Framer's provided no avenue of censure or removal from office for abuse of power. They seemed to have simply assumed that judges would be self-governing in a way distinct in kind from the presumed self-government of a citizen, a legislator, or an executive. And they codified no specific limits on the powers of the judicial branch. The weakness of that assumption, given the Whiggish Protestant paranoia foundational to American government, is surprising but no less real for all that.
A curious trinity: Ginsberg imports foreign law; Sotomayor and Obama suggest the Court be transformed into an episode of Oprah Winfrey served with quotas and menudo; and Alito wisely, if belatedly, warns us that there is no legal dam that will not give before the Supreme Court's flood-tide assertion of judicial will.
It is Tocqueville's prescience regarding the tendencies of democratic societies we generally hear praised. But regarding lawyers and judges, Tocqueville's significance lies in what he did not imagine—and what he did not imagine is precisely what we have. In his comparison of European aristocratic societies and American democratic ones, Tocqueville observed that, accustomed to perceiving an infinite variety of gradations and differentiations, persons in an aristocratic society are reluctant to generalize the intricate tapestry of human experience into abstract laws. Generalization impresses them as intrinsically reductive and in generally poor taste. The man in a democratic society, on the other hand,
is aware of beings about him who are virtually similar; he cannot, therefore, think of any part of the human species without his thought expanding and widening to embrace the whole. Any truth which applies to himself seems to apply equally and similarly to all his fellow citizens and those like him.
The aristocrat attends to the particular and judges each thing as he finds it; the democrat gathers men like grain and does not wait on detail, but seeks the briefest and most universal maxim to comprehend and dispose of reality by the barrel. The American files down reality to a few simple laws not by means of clever abstraction but with all the subtlety of a thresher.
We might pause to observe that much of the interest of Tocqueville's writings depends on his standing in the threshold between the aristocratic and the democratic. Every student of Tocqueville has said as much regarding his sympathies, i.e. he sees clearly the great attraction and achievement of aristocratic societies even as he appreciates a real and ineluctable goodness in the tendency toward equalization of social conditions to which democracy leads. I refer not to his sympathies but to his sensibility. Democracy in America is built of the precise observations of the leisured aristocrat who does not move on from one object until he has taken its measure well; part of its enduring value is the record of the texture of American life Tocqueville took such care to preserve. And yet, especially in the second volume, we find the book driving beyond the empirical peculiarities of democratic society into the mechanical, theoretical innards that move it. Hence the great quotable quality of Tocqueville: he sees the maxim in the marrow with the same clarity with which he has recorded the wrinkles of a face.
Generalizing Tocqueville's observation on aristocrats and democrats like a good American, I would naturally expect it to extend beyond psychology to the law, but Tocqueville – more or less – says otherwise. Rather, he deploys a more nuanced set of distinctions to contemplate the function of lawyers and legal systems in various types of society. In his scheme, lawyers constitute a cosmopolitan aristocratic class with certain fundamental traits in common regardless of their country or society of origin. Tocqueville observes,
What lawyers love above all is order and the greatest safeguard of order is authority. However, we must not forget that, valuing liberty as they might, they generally rate legality as much more precious. They fear tyranny less than arbitrary power and they are more or less content provided that it is the legislator himself who is responsible for removing men's independence.
This applies to the lawyer in an aristocracy as much as to one in a democracy; but, whereas lawyers compose just one aristocratic class in the older societies, they stand out as the sole truly aristocratic class in the new world of equality. In consequence, lawyers appear as yet another of the "aristocratic residua" Tocqueville believed stood in the way of democratic societies' tendency to govern according to an impassioned and wind-blown populism. By their very nature and taste, lawyers form a bulwark against unruliness usurping the rule of law. And so he summarizes,
The lawyer belongs to the people out of self-interest and birth but to the aristocracy by customs and tastes; he is virtually the natural liaison officer between these two and the link which unites them . . .The legal body represents the sole aristocratic element to mix effortlessly with the natural features of democracy and to combine with them in a happy and lasting way.
Having given us an almost Cartesian mathematical formula for the "transhistorical lawyer," Tocqueville hurries back into the realm of precise observation. If lawyers do not vary from society to society in their foundations, they nonetheless vary radically in their understanding of the nature of the law. In the swiftly decaying aristocratic society of France, the lawyer argues his case according to abstract norms of logic, always rising up to the "constituent principles of law" that subsist in the ether above and beyond historical experience. The French lawyer, then, is like the democratic American in his relentless pursuit of the generalized principle. Things are otherwise for the Anglo-American lawyer, however:
The aristocratic character which I detect in the legal mind is much more pronounced still in the United States and England than in any other country . . . Both English and Americans have kept the law of precedent which means that they still draw their opinions in legal matters and the decisions they have to pronounce from the legal opinions and decisions of their fathers.

An English or American lawyer almost always, therefore, combines his taste and respect for what is old with his love for regularity and legality . . .

The English or American lawyer seeks out what has been done before, whereas the French lawyer inquires what he ought to do; the former looks for judgments, the latter, reasons.
And, finally, in a figure that ratifies Edmund Burke's account of the English constitutional system, Tocqueville insists that
English legislation is like an ancient tree on to which lawyers have grafted an endless series of the oddest shoots in the hope that, though the fruits are different, the leaves will match those of the venerable stem which supports them . . . Their aristocratic leanings are secretly opposed to the instincts of democracy; their superstitious respect for what is old, to its love of novelty; their narrow views, to its grandiose plans; their taste for formality, to its scorn for rules; their habit of proceeding slowly, to its impetuosity.
The Anglo-American lawyer's education parallels that of the Catholic seminarian; he is initiated in the intricate, respectful form of labor that appreciates truth can be discovered only in the manifest and organic body of tradition. Precedent serves not so much as an alternative to logic as it does its very ground; without due reverence for and deference to what has been taught, one cannot begin to reason rightly. Tocqueville, as a Frenchman, finds this practice arcane; Tocqueville, as an aristocrat, finds it admirable; but, above all, Tocqueville, as a cautious admirer and advocate of democracy, finds it necessary to the stability and order of an otherwise ochlocratic and inconstant society. By their nature, lawyers are the antidote to excess: the deep rooted tree in an age of dustbowls.
No wonder then that, as Alito observed, the founders did not deem it necessary to place a systematic series of checks upon the judicial branch as they did upon the legislative and the executive. A congressman or a president takes his office, not in virtue of his character, but in virtue of appealing to the masses. But the lawyer enters into his profession by a slow path of initiation that instructs him to embody and defend a cautious, indeed conservative, love of law founded on precedent, impersonal logic rooted in the shared experience of a people. With this tradition in place, to be an American or English lawyer means to be self-governing and self-limiting.
But what if the lawyers throw over these dispositions? What if they decide that organic whole of their particular legal tradition is no longer worthy of deference, and they appeal to systems and practices of law foreign not only in terms of nationality but in spirit? We ask further: what if the lawyer finds the roots of the law not in precedent and tradition but in the momentary passions of the heart? What if the roots that clutch and bind the law and thereby make it sure and coherent, that preserve order and eschew the clamoring demands of present politics, are left to shrivel, and new laws are sewn in the thin soil of ahistorical abstractions?
Aristotle tells us: the greatest good, when perverted, becomes the greatest evil. Self-governing, conserving, order-loving lawyers, Tocqueville suggests, not only limit their own ambitions but instruct and delimit the ambitions of democratic society. But if they lose their fidelity to tradition, we have nothing in place to rule them when they refuse at last to be ruled. This tour of the Tocqueville archive is not an arcane exercise, but a warning both timely and untimely. In our lifetimes, we have seen the Supreme Court and its lower iterations grow increasingly committed to an ever more abstract, ever more generalized and simplified, logic of "rights," and an ever more unbounded assertion of judicial power. The tree of precedent has been stuffed down the wood chipper. The American lawyer grows Cartesian in his sense of spiritual privilege and French in his absorption in maniacal principles anathema to a stable, ordered, and flourishing civil society. And he grows more confident with every decision, knowing that nothing the hand of man hath wrought can stop him. What we should find most frightening is that here is one instance of legal tyranny that can only be answered by the law, by the promotion of some other entity to greater power than that already arrogated by Justices of Ginsberg's ilk; we may expect to see the Constitution abandoned before we see a chastening of those tyrants of "empathy" on the highest bench.
What, after all, do the French know about chastity?