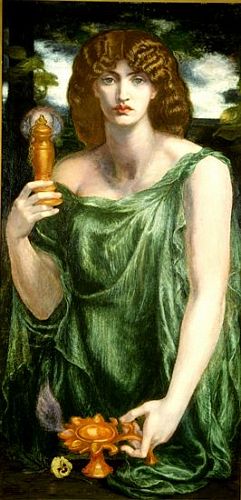 Devon, PA.  During the next few months, I shall be writing on the centrality of beauty and art to a flourishing human life in general, to a sound theology, and also to any robust and compelling version of conservatism.  The first installment of this project appeared in First Principles last Friday: "Art and Beauty against the Politicized Aesthetic."  Read it and weep.
Addressing the pressing need for conservatives to make their case in terms of narrative — which is the mother of all the arts — the essay concludes:
Complacent with rhetoric, they ignored poesis, the making of plots. By this, I do not mean conservatives were indifferent to narrative and story. On the contrary, they have shown themselves admirably enamored of the essential stories of our civilization at a time when the Left is signified chiefly by its hatred, terror, manipulation, and silencing of the past. But admiring noble stories told and telling stories are two different things. More to the point, someone who venerates the great and noble comes to do so in virtue of his having taken some path, having lived some story of his own; while instinct or intuition certainly play a role in one's coming to admire greatness, that is not the whole story and such admiration is neither irrational nor incommunicable. But it has been treated as such, and so conservatives have frequently proved negligent in telling the stories that show the fusion of reason and intuition. Nobility is not self-evident and so if you want others to venerate what you venerate, you must equip them to do so by means of narrative. If you would do this, you must enter into the arts.

I have argued elsewhere that, because Mnemosyne is the mother of the muses, the recollecting of memories, the making of plots, is the activity in which all art forms engage (even music, despite superficial appearances to the contrary). Conservatives have proven themselves connoisseurs and conservators of the great stories on which a flourishing human culture depends, but in their veneration of the Great they have often admired the verdigris more than the substance; they have been derelict of duty in sowing in our culture new stories, new works that might strengthen our culture in the resources it needs if it is to recover not only what Burke called the moral imagination, but indeed all the precincts of memory, understanding, and will, which depend upon not only nobility but Beauty writ large. They must retranslate Kalon.