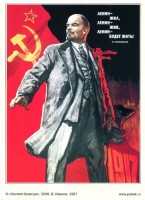 Washington, CT. Ambrose Bierce, in his magnificently arch "Devils Dictionary" defined a Conservative thusly:
Conservative, n. A statesman who is enamored of existing evils , as distinguished from the liberal, who wishes to replace them with others".
In other words, nothing ever changes. Perhaps that is why the gentlemen who magisterially pronounced the "End Of History" are correct more by default than intent. History is over because we have arrived at that wonderful state of static civilization where life is simply a shuffling of evils on the deck of the Titanic. Voegelin speaks of philodoxy, our nervous embrace of opinion. Beyond that, he speaks of Dogmatomachy, or rule via competing opinions and how it conspires with other depauperate human forms of wisdom to slouch into a state of Closed Existence. Willful ignorance then operates freely within obscured sectors of reality. The great "Information Age" of our generation's thoroughly self-satisfied tribute to yakking is, in no small measure a Great Dis-Information Age where opinion and dogma merit the same respect as that elusive thing we call truth. You spin, for we spin, for we all spin together. It's all for one and ehh, all for one.
After all, "Change" seems to have suffered the same exile into meaninglessness as has "history".
When you start attempting to define trends via the vernacular of Imperial Russia, you know you have a problem. Take, for instance, the words "Raznochintsy" and "Intelligentsia". Both were mid-wived by the long struggle of the Russian peasant to find a little sunlight in their impoverished lives. We all know the definition of the latter word, we have a media and leadership class that likes to claim it as their own. In Russia, the Intelligentsia were the "liberal members of the gentry". While the great thinkers, movers and shakers of our American Intelligentsia use the word to describe themselves, they are implicitly calling attention to the growing cadre of great unwashed who are chafing a bit under the burdens of venal stupidity and avarice displayed by our so called elites. The Russian raznochintsy were the "people of no rank." Welcome to the enlisted ranks, my fellow American Raznochintsy. We may think we inhabit a vaunted democracy and possess the fundamental rights to ownership of anything from our privacy to our homes, but it should be obvious to all now that the fastest growing sector of this debt-happy nation is the "people of no rank," our amerikanski raznochintsy.
Meanwhile, the frustrations of being forced to watch a slow-motion train wreck are resulting in a splintering of the slap-happy Grand Old Party into renegade bands of Mensheviks and Bolsheviks. The American Mensheviks have their Trotsky in the Big Government Neo-Conservatives who wish for progress but only that kind of progress which will maintain the existing forms of government modified, of course, in their world-transforming image. The American Bolshys , on the other hand, are the mad-as-hell Tea Party with their sexpot Lenin Sarah Palin, fresh from cash-cow book tour and on a First Class Junket into Everyday Celebrity. These two "revolutionary" combatants against the evil Liberal gentry will now duke it out with a wrestling card of opinion that is sure to be exciting, while their opponents in the Intelligentsia will continue to concoct a thinly veiled bunko in the general schemes of space travel, democracy at gunpoint and fiat money economic legerdemain. The Show Must Go On.
One thing is certain, like in Russia during the last gasp of the Tsars, Terror will be ever-present, although its perpetrators shall be few and at the end of the day, the raznochintsy will still be "the people of no worth."
The other day, I overheard President Obama as he held forth on the potentials of our storied Space Program. He announced that he intended to hand the low earth orbit taxi service concession over to our Cosmonaut friends in Russia while applying our own efforts to heavy cargo lifting for exploration deeper into space, concurrent with the development of commercial earth orbit space transportation. In his remarks, he declared without a hint of irony that he wanted America to not only embrace the future but to actually "leap into the future". Stirring words perhaps, redolent of the Kennedy through Nixon effort to land an American on the Moon but amidst the current economic crisis , the idea that we might like to "leap into the future " seems downright escapist if not wholly comic. I can hear the Exceptionalists and Positivists grumbling now that I am resorting to a retreat from our technological abilities and embracing American Decline. I am doing nothing of the sort, I'm simply acknowledging the very clear signals that we have not yet reached such an exalted state that would merit the idea of decline from it. The flesh is willing but the spirit is dead and buried.
Eric Voegelin, in his Platonic references described the idea of the Metaxy, the "in-between", the simultaneous best and worst of all worlds. it is the fullest expression of the human tension of existence. In America, a place that fundamentally altered his evolving philosophical views, Voegelin discovered our fundamental rooting in a "common sense" approach to life. America was unique not because the government provided or furnished a better reality for its citizens but because it existed so lightly that the people could freely enjoy a plurality that released them to create their own reality to a degree never quite seen by a polity before. This Democratic Republic, so unlike most revolutionary and utopian schemes created a fecund "can-do" self-reliance. We were subsidiary not by command and control but by virtue of the combination of a fine piece of ground and history's longest leash.
Unfortunately, we seem to have lost several feet off this leash and the landscape is taking on a decidedly worn quality. Predictably, in our straitened circumstances, we resort to what Voegelin refers to as Metastatic Faith, the idea that faith can alter reality and in the pursuit of utopia, we can escape what we might feel is ailing us. Along with metastatic faith comes the satisfaction with the mere doxa mentioned above and ultimately, philodoxy generating an Ochlocratic or mob polity whose essential temperament is Eristic . Rule by contentious reasoning and strife becomes the modus operandi and in this milieu, symbols surrender clarity and become weapons. The value-based issue politics exist within a superstructure of symbols and when these symbols have limited grounding within reality and are encumbered with the escapist urge of utopian thinking, we exit Metaxy and enter the pole of a protracted waking nightmare of unsettled belligerence and accumulating broken promises. The Transcendent becomes a snipe hunt.
I have frequently used the term "vicarious agora" in my various ravings and was self-satisfied that it summed up the essential ills of our spectator culture. The term attempted to define the odd atmosphere of someone watching television or listening to the radio and actually thinking they were participants in a modern agora. It was an insufficient description of the malady which confronts us. My first forays into the greater sophistication and breadth of Voegelin's historical analysis, coming quickly upon the heels of time spent with the warmth of Augustine and the lock-tight case building of the barrister Aquinas have raised distinct doubts about the potentials of utopian positivism. We inhabit the Metaxy on this lovely earth of apodictic honesty and within that Metaxy is the animating transcendent vehicle of Ipsum Esse. Perfection and her Utopian sprites are that false pantheon which brews mischief with alacrity, distracting us from the art and craft of Being.
When Being is viewed in the light that exposes our degenerative philodoxy, we may come to inhabit an articulation that shall produce a return to the possibilities of common-sense and charitable liberty promulgated by the Framers. Without this necessary reclamation of "what-is" rather than "what could be", we shall all be as debauchees in a brothel of opinion. Reform, "Change", progress, "leaps into the future" are meaningless vacuums within the context of the current societal mindset. We are ever-yearning, ever scanning the horizon in an escapist boredom because despite the light that falls upon us both in spirit and from our nearest star, we inhabit a realm of Scotosis, we have turned into darkness. Reforming Darkness shall perhaps keep us busy but it will never remove the bleak shading that darkens our discourse. We once ignored the blandishments of utopia because reality was richly engaging. Light and dark came and went and we saw that it was good. Though fallen, we still possessed the spark of life that seems to be a treasure now dismissed in favor of inchoate yearnings for a phantasm of materialistic gains. Funny enough, that ground we must recover, we already stand firmly upon it.