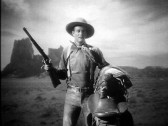 With the confluence of the Medal of Honor award to the first living recipient since the Vietnam War and the TSA "pat down" fiasco, Americans were presented with an odd, but telling juxtaposition of stories on the front pages of their local newspapers.  Above the fold, the story of Sgt. Salvatore Giunta – the Hiawatha, Iowa native who, on a night-darkened ridgeline in Afghanistan in 2007 single-handedly took on a Taliban ambush, saving the lives of several fellow soldiers.  Below the fold, American travelers complaining of the ignominies suffered at the hands of the TSA, while the agency's chief – the properly named, John Pistole – defends the new airport security procedures as necessary in order to respond to the "ever-evolving nature of the terrorist threat."
Above the fold: bravery in the face of utter danger, below the fold: fear in the face remote danger.
In their defense, our government agencies have been tasked with protecting travelers, and they know better than anyone the costs of failure. As former FAA official Cathal Flynn stated to ABC News, "The patdown is unavoidably intrusive, embarrassing, uncomfortable, but it's an unfortunate price of security these days to keep the components of bombs off planes. It's a dangerous world, and the probability of an attack on flights on any given day are extremely low, but the results of one such attack by the terrorists can be of course catastrophic."
Supporters of the new procedures have demanded their opponents provide better ideas that would be less offensive, while still maintaining a similar level of security. Many on the right have called for some form of profiling as a way of accomplishing this. But it's time for those opponents of these "enhanced interrogations" to respond to the question: at what price security?
At what point do we approximate Tocqueville's fear that "a nation that demands of its government only the maintenance of order is already a slave at the bottom of its heart; it is a slave of its well-being, and the man who is to put it in chains shall appear"?  I don't readily fear the man with the chains…but that guy with the blue uniform and rubber gloves to match?
Having experienced the new security "Full Monty" (both body scan and pat-down) before a recent trip to a conference about "America's Founding Principles" (ironic, huh?), I believe that after years of increasing incursions we have crossed a line.  This is not a rant about having to wait in long security lines at LAX, but a questioning of our national fortitude in the battle against enemies who view these new security practices as small victories. Nor is this a plea for profiling as a means of making us all feel safer.
In this Front Porch Republic, undergirding the value of "Limits" is a simple policy question: even if we can, should we? As it pertains to this TSA maelstrom, the question becomes: even if these searches make us slightly safer, should we do it? Is safety our summum bonum?
What makes this challenge so uniquely American is our history of risk-taking – particularly in travel. Reading the many travelogues penned by European visitors in the 19th and early 20th centuries, one constant theme is the revulsion at which these tourists viewed American travel – whether by rail, boat, or stagecoach. Sitting with the driver atop a stagecoach near Niagara Falls in the 1850's, Englishwoman Marianne Finch remarked that she "had plenty of fresh air, and magnificent views. The only drawbacks were, that my back was pummeled to a jelly against the iron bars behind me, and that I had to hold fast with both hands to keep myself from falling under the horses' heels."[i]
A few years later, John McGregor, an Englishman, who learned about canoeing in his American voyage –later introducing the sport to England –recounted his experiences travelling on America's rails. Following his description of running over (and killing) a pedestrian in a trip from Philadelphia to Washington, D.C., McGregor enumerates: "In another case, we saw an engine that had tumbled over an embankment; in another, we smashed a carriage; in another we killed a pig; in another we killed a cow; in another we took to a raft, as the bridge burned."[ii]
More recently, it was Daniel Boorstin in his insightful, The Image, who reminded us that the word "travel" derives from "travail", but now, with transport being so relatively free of risk, "the tourist gets there without the experience of having gone."[iii] One wonders what the late Professor Boorstin would make of these latest security measures. It's possible he might accuse me of making a "pseudo-event" out of these pat-downs, but I don't think so. I wonder if he might be appalled at how homogenization has moved from our destinations to our points of departure – all in the service of security.
This may sound corny or bigoted to some, but what's missing, it seems to me, is a call to our innate American courage.  A reference to the Americans Kipling found during his first visit to this country a century ago: "him I love because he is devoid of fear, [he] carries himself like a man, and has a heart as big as his boots. I fancy, too, he knows how to enjoy the blessings of life."[iv] Is there any remnant of this intrepid American in the line of nervous and irritated travelers at airport security these days?
We don't hear much talk about "valor" these days except in ceremonies like Sgt. Giunta's. Our churches don't talk much about it, and our political leaders seem, ironically, afraid to. Lost in the discussion about the new TSA procedures is what may come next once the enemy leaps this latest hurdle. From our belts, to our shoes, to our "junk", the trajectory is not comforting. While leaders have asked us to "keep shopping" in response to the terrorists' threats, perhaps it's time to talk about the courage demanded in setting limits. In so doing we will not earn Medals of Honor, but we will deserve the name "citizens" of this Republic.
---
[i]
Finch, Marianne.
An Englishwoman's Experience in America
(1853). New York: Negro Universities Press, 1969.
[ii] MacGregor, John. Our Brothers and Cousins: A Summer Tour in Canada and the States (1859). Carlisle, MA: Applewood Books, pp. 87-88.
[iii] Boorstin, Daniel. The Image. New York: Vintage Books Edition, 1992. p. 94.
[iv] Kipling, Rudyard. American Notes (1899). New York: Standard Book Company, 1930. p. 69.