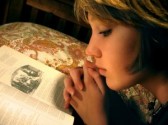 Louisville, Kentucky.  Some time back Caleb Stegall nominated Iris DeMent's "Our Town" for the Front Porch Theme Song, and an ensuing piece of Bill Kauffman's elicited a nice long list of good music of place.  Readers who missed that discussion of localism in song might want to visit it here.
I thought we could do the same for poetry, and so below I offer a poem of place, in the hope that it will spark suggestions for an anthology's worth of localism in meter—or a start, at least.  I could have opened with Wendell Berry's "The Sycamore," but demonstrating a regional broadmindedness I am usually careful to suppress, I have chosen a New England poet instead, and though she will be familiar to you this poem of hers will not, I think.
She takes all the sting out of the word "provincial."  Your own candidates are welcome.
#
The Robin's my criterion of tune
Because I grow where robins do–
But were I Cuckoo born
I'd swear by him,
The ode familiar rules the morn.
The Buttercup's my whim for bloom
Because we're orchard-sprung–
But were I Britain-born
I'd daisies spurn–
None but the Nut October fits,
Because through dropping it
The seasons flit, I'm taught.
Without the snow's tableau
Winter were lie to me–
Because I see New Englandly.
The Queen discerns like me–
Provincially.
–Emily Dickinson