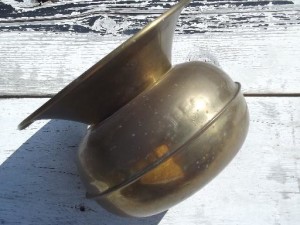 While most of our writers are self-described conservatives, FPR has been, for the most part, a non-partisan enterprise. This is in no small part due to our shared conviction that there is something seriously broken in our political system, a break both exemplified in and unfixable by our electoral system, at least as it currently stands. 
With the growth of centralized government, the influx of enormous amounts of money into campaigns, and the unquestioned power of organized interest groups, it seems as if the prospects of democracy have dimmed, and this at the exact moment of its global exportation. Despite all the talk of polarization, on a range of measures it seems as if the two major parties offer voters no real alternatives. If indeed America is transforming itself into a plutocracy (or has already done so), then democratic elections are largely a sham.
Elections are predicated, in no small part, on the assumption that we are choosing for this and against that. Such choosing only makes sense if we feel we are given substantive choices. It may be an argument for American stability, as Tocqueville argued, that Americans aren't forced to make real European-style choices. There is something to be said for an electoral system that doesn't operate like an etch-a-sketch – turned upside down, erased, and begun again – but that would be overlooking the creeping dysfunction of a political system that has become increasingly imperial, plutocratic, and concentrated in its power.
While elections aren't the be-all and end-all of democratic citizenship – indeed, one of our panelists opines that neighbors take no notice of one another's party identification – the act of voting has long been held to be a fundamental democratic practice, the right to which has been a source of enormous struggle in America, and the absence of which would be regretted indeed. Today's panelists take a macro-view of the electoral process. They are: Michael Federici, Professor of Government at Mercyhurst University and author of The Political Philosophy of Alexander Hamilton; Mark Mitchell, Professor of Political Science at Patrick Henry College and author of The Politics of Gratitude; and Bill Kauffman, freelance writer and author of many books, including Bye, Bye Miss American Empire.
Alasdair MacIntyre once wrote that "When offered a choice between two politically intolerable alternatives, it is important to choose neither." He further opined that the most responsible thing to do was not to vote. What do you make of this claim?
Michael Federici: The answer depends on particular circumstances. In politics, it is sometimes prudent to choose the lesser of evils. If in the long run, however, it is possible to change the direction of a political party by not voting for its candidates, it may make sense not to vote. If one was dissatisfied with the Republican Party at the end of the George W. Bush presidency, for example, it is reasonable to sit out an election or two to send a message to the party in the hope that it will reform.
Bill Kauffman: A philosophical dictum dating from  the Bush-Dukakis race, no doubt. We all have different thresholds of intolerability.  In local races, I usually know the candidates, at least by reputation, and vote on character. At higher (which is to say lower) levels, I can almost always find a Green or Libertarian through whom to register my dissent (or at least serve as an extended middle finger). I seldom abstain, largely because New York has relatively lax ballot-access laws. Expand the pool of candidates and you avoid MacIntyre's predicament.
Mark Mitchell: In some instances this may be the case. I don't think we are obligated to vote for "the least worst candidate." Sometimes both are unacceptable and in such cases, we should refrain from either. However, I don't think MacIntyre's advice should be taken as a general rule. Discernment is necessary, and often there is a clear better choice even if that is rarely the perfect choice.
To what extent do you see elections as "making a difference" in our political system?
Michael Federici: Elections make a difference because they change the kind of public policy that is created and in presidential election and even Senate elections, they can change the composition of the Supreme Court and other federal courts. One Justice flipping from one side to other can mean the opposite outcome on cases. Politics, however, is not the primary engine in driving change and reform, culture is. Little can be accomplished by politics alone and especially by election politics.
Bill Kauffman:  In rare instances–1896, 1964, 1972–a presidential campaign offers us an off-ramp. We never take it. Even once-in-a-generation sea changes–the 1994 GOP House tsunami–leave the size and contours of the national behemoth intact.
Mark Mitchell:  I suppose in theory elections could make a difference if candidates were serious about keeping their promises and not consumed with re-election. However, I don't think this particular election will change much. A change in senate leadership will produce more gridlock, which is not necessarily bad given the preponderance of bad ideas coming out of Washington.
How important, in the contemporary context, is voting as an act of citizenship?
Michael Federici: At one level it is important that citizens are engaged in the political system as a check on political elites. In mass society, however, one vote means very little. There are things that citizens can do that are more important than voting, e.g., jury duty, intelligent writing and commentary on politics and culture, support for the arts. Voting should not be viewed as the only measure of responsible citizenship any more than church attendance alone measures religious virtue.
Bill Kauffman: In my case it's purely sentimental: an affirmation of civics lessons I learned as a child that are, at best, quaint and inutile today.
Mark Mitchell: Voting is important within the limits of the first question. However, it is a serious mistake to think of voting as the sole measure of citizenship. In a democratic republic such as ours, the consent of the governed is a bedrock idea, and voting is the primary way we express consent, so in that sense it is vital. To see voting as the only way citizenship is exercised is a serious constricting of the idea. We should think of voting as one aspect of self-government.
What, to you, are the most important issues in this election?
Michael Federici: There are a few. One, it is important to oppose the movement toward American empire by resisting the imperial impulse. This objective requires a commitment to republican government and the rule of law. Selecting candidates that recognize the problems associated with empire is essential to reform in foreign policy. Two, just as power has been concentrated and expanded in foreign affairs it has grown out of constitutional proportion at home. It's time to reduce the size and scope of government in both areas. Three, to solve the budget crisis it is necessary to elect representatives who are fiscally responsible. Finally, we need more representatives who understand the art of compromise and constitutional consensus as opposed to ideological politics.
Bill Kauffman: They have been sedulously avoided by the two major parties and all but the most outlying candidates. Dismantle the empire, bring the boys (and now girls) home, revive the Bill of Rights (including the 10th Amendment), respect local cultures (that is, let Utah be Utah and let San Francisco be San Francisco)….or in Edward Abbey's campaign-slogan encapsulation: Up with Spring, Down with Empire!
Mark Mitchell: The most important issues are not being talked about. I mean the systemic issues that threaten to bring down the republic. We can't continue spending like we do, and  we can't meet the liabilities we have taken on. Nobody knows how to fix these things. Or at least no one has the courage to say what needs to be said, for that would mean political death. You can't get elected without promising goodies.
What do you think is the most broken part of our electoral system?
Michael Federici: Gerrymandering has done much to make House elections less competitive and to discourage good people from running for office. Part of the reason why American politics has become more ideological is because congressional districts packed with supporters of one party encourage ideological candidates to run and it rewards them by keeping them in office for long periods of time.
Bill Kauffman: What should be the most important offices (mayor, town supervisor, sheriff, city council, etc.) have been reduced to nullities, while those offices occupied by men (sometimes women) who neither know nor care about local conditions are vested with the vast preponderance of power. Thus our attention is focused on the wrong end. Topsy-turvyism is our problem. We ought to have competitive races for county legislature (around here these seats often go uncontested) while no one really gives a damn who serves in the largely ceremonial post of U.S. Senator. Now that would be healthy. 
Mark Mitchell: The centralization of power in Washington removes the perception and much of the reality of self-government. People don't turn out to vote because they perceive that their vote really doesn't matter. The concept of the common good has largely been abandoned in favor of particular goods for particular voting blocks. Low voter turnout means that those voters intensely committed to one issue dominate conversation.  
How would you propose to fix it?
Michael Federici: Party gerrymandering should be ended and congressional districts should be draw with the opposite objective, to make elections more not less competitive.
Bill Kauffman: Bottom rail on top, as the freed slave said. Transfer political decisions and governance to the most local level possible. As Frank Bryan has shown in his study of Vermont town meeting, when people are given the chance to vote on things that matter, they act, well, citizenly. I'd also invigorate the system by repealing state ballot-access laws that make it damn near impossible to mount challenges to the Democrat-Republican duopoly. 
Mark Mitchell: Power is key. Power needs to devolve to the states and to localities. People will vote when they see that their voices matter. They will become informed when they need the information to vote intelligently on matters that effect their lives. How can this redistribution of power occur? Good question. It won't be due to the folks in Washington. Both Democrats and Republicans are far too invested in the status quo. States and local governments need to assert themselves. This, of course, is difficult given the appropriations coming out of Washington that have made the states vassals of Washington.