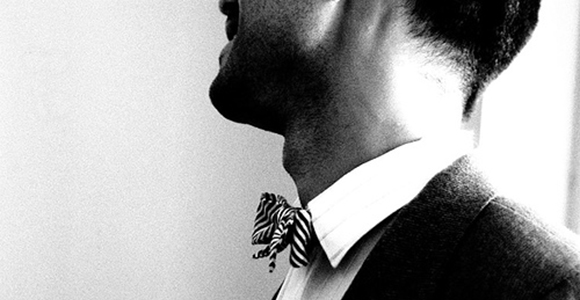 Claremont, CA – I don't know how to tie a tie. But now I know that I am not alone.
Do this: On Google, type "how to" – or even just "how" – into the search window. Google will tell you that you probably want to learn "how to tie a tie."
This suggestion comes from "Google Suggest," an algorithmic feature which uses "a wide range of information to predict the queries users are most likely to want to see." In other words, when all the Google data is mined and sorted – and "queries that could be offending to a large number of users" are taken out – it seems that the thing we are most likely to want to know how to do, but don't, is how to tie a tie.
We could point to many causes behind this knotty problem. (In fact, my research assistant – who, it must be said, always wears a tie to the office – and I have come up with a long list of hypotheses.) Those include: the move in professional life toward a more "business casual" fashion standard, a decline in close male-male relationships (including intergenerational relationships) where tie-tying is part of the knowledge that gets taught and shared, and the increasing dominance of the Southwest in American public life and image. (Here, in the ungodly, make-your-neck-sweat heat, ties have never been quite as popular.)
But apart from contemplating causes, how might we regard this seeming lack of tie-tying knowledge? On the one hand, I am inclined to bemoan it. Tie-wearing, in the Western tradition, conveys a seriousness of purpose and tends to signal respect. One of my own teachers wears a tie every day, he says, in respect for those who came before him, in respect for those around him, and in respect for those who will come after him. There is something undeniably admirable there.
And let's face it: Men look good in ties. So do many women.
But I'm loath to embrace a tradition just because it makes people look good. High heels make your legs look fabulous, but they also slow you down and can cause serious pain, if not outright damage. I can't recommend a fashion based on looks alone – especially when I hear that ties, when it comes down to it, are pretty uncomfortable.
We might consider, too, that ties are part of a tradition of being indoors, of spending life away from manual labor and the land. To the extent that Front Porch Republic types seek a reclamation of the natural relationship between people and the land upon which we live, we might want to revisit the priorities that are conveyed by the clothes that we privilege.
In addition, ties have long been a way of expressing the class distinctions that can weaken a truly democratic ethos. By wearing a tie, you signal that you are not working in the sun, not working with my hands. And you are visibly separating yourself from those people who do – perhaps suggesting, even if implicitly, that your own labors are of a more important type.
Like most people, I associate ties with churchgoing, with funerals and weddings and all sorts of other occasions imbued with spiritual significance. When I took my class to Rick Warren's Saddleback Church last month, I was interested in the aggressively casual dress of all in attendance. (In particular, a shiny purple cowboy shirt worn by one of the pastors drove me to distraction.) Surely, I said to my students, this represented some troubling decline in moral seriousness.
One of my evangelical students jumped to correct me. "We don't believe that God cares about what you wear," she told me. "God just cares about who you are and how you live your faith." Touché.
What "Google Suggest" teaches us is that ties exist precariously in the current moment. Given what I regard as a proper ambivalence on this matter, perhaps this is for the best.
But before I – har har har – tie things up, you should know: this is how you tie a tie.