GREETINGS FROM THE PROGRESSIVE POLICY WORLD
It's an honor and pleasure to be in dialogue with members of the Front Porch Republic. I heard about you from Patrick Deneen, who I met once for drinks in Washington D.C. after getting in touch about something Patrick wrote. The connection was easy to make given our shared disgruntlement about the stifling confines of "left" and "right" in American politics.
To be sure, I have spent most of my professional life in the "progressive" political world—the world of George Soros, the American Prospect, and the Obama "transformation." Within that world, my views tend toward the left wing of progressive economic thinking (i.e. Galbraith, Greider, and, among the classicals, Polanyi and, yes, Marx). Yet at the same time I veer toward the "right" in other fundamental ways: I support school vouchers and "faith-based initiatives"; I embrace a Consistent Life Ethic; and I agree with my church history professor James Melvin Washington, who echoed Carle Zimmerman in teaching, from African-American experience, that the destruction of family bonds and family structure was the root condition of chattel slavery and will remain so for future forms of economic oppression.
While my small business-owning parents and many others in my extended family followed Ronald Reagan into the Republican Party in the 1980s, I followed my Catholic grandmother's advice and stayed away from the "party of the rich." I don't think she would have been any happier about the other things I learned at college in the days of the Contra Wars, leveraged buyout kings, and Rust Belt depression. She never wavered in her intuitive populist disgust with Reagan and Bush-era Republicanism, and neither have I. My personal migration to the left while my family drifted right was entirely based on what I perceived to be (correctly, I still believe) the anti-worker, anti-family agenda of the Reagan Republicans. Of course, I also recognized that the Democrats were only marginally better and in some ways, particularly on finance, were the real innovators in undermining middle America.
Now I work at the New York City think tank Dēmos—best known for our research and advocacy on credit-card debt and working-class insecurity (see our latest report at insecurity http://www.demos.org/pubs/bat_5.pdf.). I live in West Harlem with my wife and two children, having come to New York for graduate studies at Union Theological Seminary in 1996. We stayed in the city and I became a writer on religion and politics (my wife Pam Rehm already was a writer—she is a widely published poet). Both of us having grown up far from city life—me in a cedar wood in rural upstate New York, she in a rapidly disappearing German farming community in south-central Pennsylvania—we live in terror of the lost sensibility and self-containment of such places even as education and professional dependencies keep us trapped in city life. I cannot say it is a perfect existence or anything close to perfect, being far from our families in a rough urban neighborhood and a grotesquely divided city, yet we would not trade it for suburbia and frankly do not know how we would make it someplace further out.
I'm afraid that my efforts now do not extend far beyond the elite public world of intellectual and policy work, even as I find myself pushing against the cultural and religious boundaries of that world and of the party I tend to vote for. Although I have reached many thousands of people through publishing, media interviews, and public appearances in recent months, for many at FPR my focus may be too much oriented toward national politics and issues of law and morality that relate to large, aggregate trends in society, like the decline of wages and the political dominance of big business. But the direction of all my work, at bottom, is toward a new family economy, something I believe we can achieve only by fundamentally reformulating American politics around ideas of community wealth and family economic protection. This is a politics that leverages families and communities against market compulsion using the resources and regulatory power of a conservative or "subsidiary" welfare state—one that supports and protects traditional social structures but does not usurp their functions or alter their God-given purposes. I argue for a family-based economy and a community-minded protective state, and it will be obvious to many that such a politics of community control and family economic protection derives, most broadly, from Catholic social teaching. But it can also be found among certain Protestant traditions, most notably the Reformed social tradition of Abraham Kuyper, with its American heritage in the upper Midwest.
Currently, I am working in three main areas, and I appreciate the chance to sketch my thinking in these areas for you to consider. First, I am beginning work on a book called The War at Home: American Business, Conservative Politics, and the Strategy of Family Decline, at the heart of which I propose a new legal theory and cultural politics for family-based economic policy. I also continue to write and speak in two other areas where I have already published: first, developing a new theory of distributive justice based on the collective nature of wealth creation (I began this work with Gar Alperovitz in the book Unjust Deserts, which was published last year); and second, exposing the libertarians' claim to be reviving "Jeffersonian democracy" as the single worst intellectual scandal of the late twentieth century—this is the focus of another book I am working on, tentatively titled For the Many or the Few? How the Reagan Revolution Reinvented Limited Government and Betrayed Middle America in the Founders' Name. I turn first to the area where I hope my work goes deepest.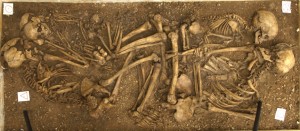 FAMILY WARFARE
I haven't noticed much commentary about Ross Douthat and Reihan Salam's book Grand New Party at Front Porch Republic. But I think it's worth considering here. Most probably know that the book is an effort to redraw the map of Republican cultural politics around economic needs. In a review I published last fall in Boston Review (http://bostonreview.net/BR33.5/daly.php), I describe the main argument of the book as follows:
Well-conceived and craftily written, the central argument of Grand New Party is quite simple. Since the late 1960s, the Republican Party has pulled the working class away from the Democrats on social issues like crime, welfare, and affirmative action, but it has failed to deliver on bread-and-butter issues like wage growth and affordable health care, even as the social issues have receded from the political stage due to conservative success in those areas.
In the introduction to their book, Douthat and Salam argue that this inability to address economic needs has prevented Reagan- and Bush-era Republicanism from consolidating an enduring political majority:
Having turned class politics to its advantage on cultural matters, by highlighting the gulf between Middle American values and the mores of the liberal overclass, the conservative movement has missed opportunity after opportunity to do the same on the economic front—by confusing being pro-market with being pro-business, by failing to distinguish between spending that fosters dependency and spending that fosters independence and upward mobility, and by shrinking from the admittedly difficult task of reforming the welfare state so that it serves the interests of the working class rather than the affluent. In the process, the Right has (thus far) squandered the chance to forge a conservative class consciousness among working-class voters, a unity of political allegiance and socioeconomic identity that, in its liberal form, made the Roosevelt coalition so potent and enduring.
I go on to note that Douthat and Salam's emphasis on social and cultural factors in national politics in recent decades shares an obvious kinship with Thomas Frank's much-discussed argument in What's the Matter with Kansas. Of course, they disagree strongly with Frank's basically Marxian analysis of the culture war as an electoral diversion strategy designed to mobilize the working class against its own economic self-interest. Broken marriages, informal coupling, and single parenthood, all on the rise since the late 1960s, certainly reflect a type of cultural shift that one could interpret narrowly in terms of religion and morality, as the religious right has done. But "where these problems are most common, in lower income regions and communities," I pointed out, "they are extremely destabilizing economically." Thus, "contrary to Frank's view that red-state cultural conservatism is irrational and self-defeating, a politics centered on family, neighborhood, and faith-based initiatives, one that 'promises to shore up the institutions that provide stability' [as Douthat and Salam put it] makes perfect sense in places where said institutions are weak or seem like all that stands in the way of total collapse."
Unfortunately, their counterargument is underdeveloped and only superficially engages with what they correctly describe as the main cultural battleground of the last thirty years: family and community stability in a violent, greed-filled, narcissistic material age. Thus, even as they are correct about the limits of Frank's (and Marx's) shallow cultural functionalism, their alternative assessment fails to adequately recognize and challenge the economic sources of declining family cohesion and community welfare. Even in challenging Republicans to admit a larger role for the state in helping families, they do not really succeed in escaping the destructive logic of liberalism, because "like most Beltway conservatives," I argued in my review, they "remain fully invested in a liberal worldview where it hurts families the most—in the marketplace":
To their credit, Douthat and Salam fully recognize how economic pressures due to globalization and changing business strategy and norms contribute to family breakdown in ways that cannot be remedied by one-dimensional "cultural" approaches such as marriage promotion or fatherhood support groups, helpful as these may be on a case-by-case basis. This acknowledgment of the economic sources of social disarray is quite a leap forward from the Republicans' behaviorist "family values" agenda of the 1990s. Yet, in contrast to European-influenced American conservatives such as Robert Nisbet and Christopher Lasch, Douthat and Salam only dimly recognize the deep interdependence of social liberalism and market rationality—the former working to erode the legal and political standing of families and communities as the latter drives business to commodify and wring a profit from every last vestige and function of traditional life and from every last productive person.
Many at FPR will probably agree with me that the cultural politics of "family values," dominated by an anti-liberal narrative built around opposition to abortion, gay rights, and extreme church-state separationism, has failed to protect families broadly in our polity despite significant electoral success in recent decades. Of course, our most vocal and influential religious leaders have long argued that the family is under attack by a liberal "culture of death." I agree that there is, in fact, a culture of death, but I diagnose it differently. For one thing, I would point to America's advanced-world leadership in state executions and imprisonment, gun violence, substance abuse, gambling, and violent entertainment in order to more fully illustrate the thesis.
No religious person can seriously deny that many aspects of American culture threaten family life and the common humanity that binds families together in communities and as a citizenry. I agree that some "social issues" and related policies have weakened family life and coarsened American culture imprudently if not unjustly, and I support recent progressive efforts to develop "common ground" on reducing abortion, strengthening marriage, and developing a new moral regime of bioethical regulation. These efforts reflect a significant evolution beyond the culture wars of the past. Yet even as we begin to establish more common ground on these important social issues, a much bigger threat, pressing deeper and deeper against the structure and very cohesion of family life, has gone unchecked for decades and threatens us on a massive scale.
That threat, of course, is the American brand of unregulated free-market capitalism—an economic power structure in which families grow more and more vulnerable and unstable even as the drive to commodify family functions and consumerize children and young adults erodes the moral and psychological well-being of our home lives, removing the last significant counterweight to raw acquisitive market forces and selfish greed.
Assessing the Damage
What happened to America? The most basic trends are well-known among analysts and increasingly understood in public opinion: we've experienced a massive upward redistribution of assets, income, and security, leaving perhaps eighty percent of American households with little or no stake in the appreciating wealth of our society and none of the stability that comes with sufficient assets, good jobs, and a strong social safety net for when things go wrong. The average family is working more hours, for lower wages and fewer benefits, with less security and less public support in times of need. On average our children and our elders are the least well-supported such dependents in the advanced world.
The profound underlying weaknesses of too little earning power and too much consumer debt, already increasingly clear in the aftermath of 9/11, set the stage for the implosion of our economy as massive financial losses closed off the spigot of easy credit that had sustained the country for more than a decade. The slow unfolding catastrophe began in the mid-1990s, when both political parties agreed, essentially, to let good jobs disappear in America. Instead a developing a new jobs- and wage-policy to shore up working families against globalization, our political leaders took the easy way out by replacing real buying power with financial engineering and easy credit. As any middle-school math student could have predicted, they brought the whole system down by piling debt on top of falling wages. And yet, even as most of the day-to-day risk in our economy has been steadily shifted from government and employers to families and individuals, the government is now spending trillions of dollars in new public debt to cover Wall Street's losses on mortgage debt and other consumer debt, compounding globalization's downward wage pressures with fiscal burdens we've never seen before.
The picture that emerges from the well-known distributional trends of the last twenty years could not be more disturbing:
–In 1980, the top 1 percent of households had about 8 percent of total national income; now they have over 20 percent.
–Out of about $60 trillion in total private assets in our economy, the top 5 percent has $31 trillion or more than 50 percent; the bottom half of households, 150 million people, have less than 5 percent. Two men, Warren Buffett and Bill Gates, have more stock wealth than the entire bottom half of the U.S. population.
–The wage-productivity gap has grown unabated for thirty years; this is the huge problem at the root of the current collapse, as wage decline created the need for easy credit. Median family income and productivity used to rise together. Between 1947 and 1973, productivity rose 103.7% and median family income rose 103.9%. Since the late 1970s, however, that convergence has been completely severed: between 1973 and 2005, productivity rose 79% but median family income rose only 22%. During the Bush years productivity rose 20 percent while average wages rose less than 1 percent. If wages had kept rising with productivity as they did in the past, average annual pay would be more than double what it is today.
–80 million people are either uninsured or underinsured.
–50 million live near or below the federal poverty line.
–Over the past two decades, the cost of living rose 90 percent, but for the bottom 60 percent of households wages only rose 5-15 percent.
–In 2008 alone, 2.6 million people lost their jobs; 850,000 homes were in foreclosure or mortgage delinquency; more than 1 million bankruptcies were filed. At the beginning of 2009, the daily rate of bankruptcy was over 5,000.
–As of 2006, before the asset implosions of 2008-2009, more than 70 percent of middle-class families were economically insecure according to a comprehensive index measuring financial risk.
–The average household workweek in 2000 was 66 hours compared to 55 hours in 1969. Many more unaccounted hours are devoted to serial "job caretaking" in today's "flexible" job markets.
–In a middle class household, foregone wages for a parent who stays home with a preschool child and only works half-time during the child's school years up to college equal approximately $824,000 over seventeen years.
–The United States has more child poverty than any other advanced country and our welfare policies have the lowest impact in terms of poverty reduction; as a share of federal domestic outlays, child welfare spending has fallen 20 percent since the early 1960s.
–One third of American children grow up in homes with no father present and the fatherless rate rises to 65 percent for African-American children.
–Childhood obesity has skyrocketed even among toddlers, rising from a rate of 5 percent to more than 12 percent since the 1970s. Among adolescents today the rate is 17.6 percent.
–Approximately 10 percent of pre-teen white males are medicated for attention problems today, and, overall, the prescription of stimulant drugs for attention and mood disorders has increased 2,000 percent in the last 15 years. The United States consumes 80% of the world production of such drugs.
A New Cultural Politics of Family Support
The Hebrew prophets linked idolatry to oppression of the poor. They were the first cultural critics of economic oppression. Today, the pathologies linking economic insecurity, family decline, and cultural nihilism should also be clear. Yet despite the richness of biblical tradition on these themes (see in particular the work of Albino Barrera and Enrique Nardoni on the smallholder family economy at the heart of biblical "justice"), the theological foundations, the ethical norms, and the language and style of a new cultural politics of family welfare do not seem ready to hand in the advocacy world or in the public square more generally. If the religious right was theologically serious, its political servility to market liberalism emptied God's meaning from their theology; at the same time, if the religious left was closer to God's meaning in its focus on economic security, its reflexive cultural liberalism on many issues and its theological shallowness actually worked to diminish the importance of such battles in our culture.
Our more conservative religious traditions, the ones that were growing as American families lost ground since the late 1970s, failed to prevent the free-market war on the family; ironically, those claiming to be the most religiously orthodox among us—and presumably, then, those with the most to lose as most families lost ground—in many ways promoted the free-market war on the family. This cultural reinforcement, where there should have been massive resistance, is one important reason why the United States today, in a time of so much insecurity and need, stands nearly alone among wealthy countries in recognizing no formal public responsibility for the well-being of the family and in having no basic laws for the purpose of strengthening the family.
A disturbing example of how our cultural politics failed working families is Gary Bauer's work on White House "family policy" in the mid-1980s. It is a good illustration of the internalized economic liberalism at the heart of Reagan- and Bush-era conservatism. In his report for the Domestic Policy Council's Working Group on the Family, The Family: Preserving America's Future (1986), Bauer put "Family Economics" at the top of the list of family policy priorities. But he defined family economics, not as the economic policies most conducive to family cohesion and natural family functions such as nurturing children, but rather as the family's central functional role in supporting a capitalist economy. "Family economics," in Reagan's policy circles, meant little more than the economic role of families in the sustaining the system of "democratic capitalism." As Bauer put it, "The freedom to make our own lives—the essence of democratic capitalism—can flourish only where the family is strong. Strong families make economic progress possible by passing on the values central to a free economy." Quoting the bizarrely influential George Gilder, the section on family economics concluded: "The family which is tied together with love is the source of all productivity and growth." I'd also point out one particularly notable irony. Bauer highlighted the importance of families for developing the national savings we need for productive investment. He didn't seem to recognize that, without a jobs-policy and wage-policy, neither of which is mentioned in his report, soon enough the only family savings available for future investment in America would be that of Japanese and Chinese families.
While reflecting on such examples can help us expose the covert economic liberalism in much conservative argument of recent decades, we should not abandon the idea of a cultural war and a new legal strategy for family protection. What we should do is extend the analytical reach of family protection beyond liberal politics and culture to the free-market core of American liberalism, defining a politics and law neither left nor right nor "centrist," but explicitly and thoroughly family-centered. So the question I ask myself is this: is there a need and a desire for a family-centered politics that marries security-oriented economic progressivism with community-oriented cultural conservatism? This is "progressive" for focusing on economic structures and power; it is "conservative" for focusing on the problem of family cohesion as a national crisis; it is "cultural" for exposing market liberalism as a danger not only to family economic welfare but to non-market family functions like care for children and elders. Is there a viable politics in cutting across such boundaries?
If there is, in fact, a need and a desire for such a politics, we will need a substantial philosophical reconstruction to create the moral framework that sets it apart from conventional partisan debate, appealing to deeply held values in a consistent if challenging way. I have ideas about how to construct such a philosophy—from elements of Catholic social thought, comparative social law, and maternal feminism. But before turning to those ideas, in a future post, I am eager to hear what others generally think about the project I begin to outline here.