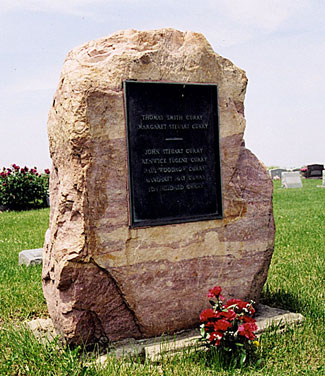 Joe Carter, managing editor of First Things, has been gracious enough to put up with my jokes at his boss's expense, so forthwith, I offer the following as the more serious (but still less than serious serious) response (which Joe was hoping for) to Jody Bottum's writing on the alleged racist tendencies of localist visions. 
Bottum had originally written: "My problem with … localism … is the Jews.  But, then, it's always the Jews, isn't it? Or the blacks, or the foreigners, or the diseased. The problem usually comes down to the Jews, though."  I called foul, and you can read that exchange over here. 
As I noted in the other thread, I think Jody and Joe get the causal relationship backwards.  But that raises the interesting question of what is the cause of localist movements.  I said there that such movements arose from a desire to defend, preserve, and protect a particular, specific, rich, and most of all loved, way of living, way of being human beings in relation with other human beings.  That is true, but it is an existential rather than an analytic treatment.  
There is a problem with localism, but it is not the Jews, it is dispossession.  That is, the root cause of localist fervor of all sorts, at least in its form of political and social breakout, is the fact that people are being or have been dispossessed—the things they love have been forcefully taken from them.  This is a morally precarious place to be.  It creates all kinds of unstable and potentially derailing motivations—anger, alienation, illegitimacy of authority, desperation, nostalgia, resignation to servitude, victimization, etc.  How a particular localist movement handles the problem of dispossession will be crucial to its character and ultimate success or failure.  
For example, it is an easy, though terribly lazy and pathetic, posture to play the victim, and all too often to blame one's dispossession on some identifiable group—the Jews, say.  And while this epiphenomenon is more morally problematic, as a matter of social analysis, it is mere window dressing and the root cause remains dispossession.  This analysis also accounts for Jody's very accurate statement that "people seem only to praise and defend a localism when it's already in decline." 
I have attempted to deal with this problem of dispossession on a number of occasions.  Way back on National Review's original discussion of Dreher's Crunchy Cons, I wrote: 
I see the authentically conservative posture of man towards reality as one of those natural things that becomes highly unnatural and potentially turned against itself when articulated.  The problem seems especially acute among traditional economic, cultural, and religious communities in a highly mobilized, mechanized, and secularized state in which they have become conscious of what they have lost or are rapidly losing. Attempts to compensate, renew, or restore—whether given a leftist or rightist spin—increase the problem of over-articulation. Everyone has a theory and everyone chases the latest theorist.  I do not have a high degree of hope for any version of movement conservatism, towards which I remain skeptical. I put much more stock in what amounts to monasticism, in the broadest sense, which includes all of the crunchy virtues Rod discusses and more, though in a very natural and inarticulate way. This would include the many lay movements in the Church, local economic coalitions, and various traditional cultures that do much more doing than speaking and theorizing. One does not need to theorize how to view and engage secular modernity if one daily concentrates on self-sacrifice, prayer, and simply doing the work of God and disciplining the body and mind to order themselves according to their place and heritage.
This problem of over-articulation is the primary danger of dispossession, and it takes many many forms.  The alleged "racism" of Jody's posts is one such form of a particularly self-serving and twisted over-articulation.  (I will grant a partial exception to this rule for the problem of slavery in America which is and was unique in all sorts of ways.)
Elsewhere, I have described the problem of over-articulation with the metaphor of unearthing the dead—seeking to disinter a past in order to conduct a bizzare cadaver trial or a mummification for romantic viewing in our "heritage" museums: 
The human need for belonging is fundamentally outside our control; it is something achieved only in submission. The most basic lesson may be that a usable past requires a usable present. When I was young, our family frequented the cemetery in which my ancestors were buried. We picnicked there and the children played hide-and-seek among the gravestones. It is an apt and pregnant image. A living heritage picnics on the graves of its ancestors. That is no trespass, but is instead an act of loving continuity with the past. And the successful inhabitation of a place requires transmitting the intimacy of that fidelity … across generations within the ties that bind. Those ties that bind—buttressed by a mutual effort for survival under conditions of hardship and scarcity—form the only existential context within which the ghosts rest easy.
This picnicing on the graves is my manner of describing an under-articulated localism that seeks to remedy dispossession by the slow, small, repeated, daily acts of repossession.  Bill Kauffman gave us an excellent example of this with the speech delivered by Ron Maxwell.  Maxwell's speech was a happy picnic on a confederate grave marker.  Above all, it forgives—which is to say, it loves (love keeps no record of wrongs). 
Repossession requires love above all—I have said this before—and no amount of anger or stumbling about trying to recover a lost identity will forge a lasting "localism" if it has not love.  At best, such efforts will lead to a "lifestyle" choice that capitulates to the same forces of consumption which lead to dispossession (the danger of "crunchy cons") and at worst they will lead to bitter, diseased ghettos of pathetic victims with delusions of vengeance.  But many many localist movements, most I would venture, love.  Love is their existential engine, after all.  Most difficult is the preservation of this love across the divide as localist reactions to dispossession break out into political and social movements.  This is, in my view, the most important work of the Front Porch Republic.