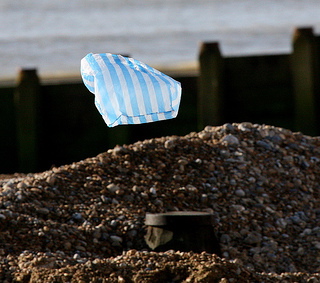 Holland, MI The present age remains haunted by the specter of "atheism," with significant consequences for our understanding of politics. I think we can distinguish between at least three different sorts of atheism (meant here as a rejection of traditional notions of God), and find variations within each type. The first type I would identify as a materialist atheism. Cicero, in his Tusculan Disputations identified "the disease of consciousness" as manifesting itself in restless moneymaking, status-seeking, womanizing, overeating, addiction to delicacies and snacks, alcohol abuse, irascibility, anxiety, desire for fame and public recognition, rigidity of attitude, and various forms of misanthropy. These are symptoms of a pathology wherein the soul has misdirected itself.
The hedonism resulting from misplaced love can quickly turn into boredom, and from there into despair – a second type of atheism. This is the problem of acedia, an unwillingness to live up to the glory to which God calls us, emptying us of our aspirations to the good. It is a refusal to engage in the hard work that a well-ordered but ultimately satisfying life requires. It is, in Christian parlance, a turning against a faith that presents obstacles to our lusts and desires.
If acedia is sorrow in the face of God's intentions for our lives and his creation, then the final kind of atheism is the opposite of that. Rebellious atheism is the conviction that divine intentions act as barriers to the greatness we might otherwise achieve. The foremost articulator of rebellious atheism was Ludwig Feuerbach, who saw religion as a necessary step in the dialectical process which would end in the glorification of man. Feuerbach claimed that the "divinity of man" was the final aim of all religion, and that "the turning point of history will be the moment when man becomes aware that the only God of man is man himself." This type of atheism has at least two experiential sources. One source would be the conviction that God seriously botched things, while another would be an expansion of the human tendency toward self-deification.
This tendency is represented by Nietzsche's Zarathustra who, upon determining the conjectured nature of God announces that he will "reveal my heart entirely to you, my friends: if there were gods, how could I endure not to be a god! Hence there are no gods." It was given to Nietzsche to see the range of implications of such rebellion. In his "Parable of the Madman," Nietzsche presents the death of God not as an occasion of celebration, but one that induces dread and foreboding. The death of God would cast us into an abyss from which we couldn't escape. Faced with this situation, Nietzsche sought consolation and suggested we must now become gods ourselves. Failure to do so will cast "a shadow over Europe" that will lead to the "long plenitude and sequence of breakdown, destruction, ruin and cataclysm;" it was the foretelling of a "monstrous logic of terror," a "gloom and an eclipse of the sun whose like has probably never yet occurred on earth."
Nietzsche saw the path to apotheosis as the only one available to us. It was born simultaneously of his hatred for the "God of the Christians" and the expansion of the will to power into divine substance. The fascination with the expansion of human power is explored to its limits by Nietzsche in his own relentless self-exploration. But we find here also the dead end of such self-defining movements. From within his rebellion, Nietzsche can find no way out, expressed in his lament that "I do not know the happiness of those who receive; and I have often dreamed that stealing must be more blessed than receiving. This is my poverty, that my hand never rests from giving; this is my envy, that I see waiting eyes and the lit-up nights of longing. Oh, wretchedness of all givers! Oh, darkening of my sun! Oh, craving to crave! Oh, ravenous hunger in satiation!"
Nietzsche demonstrated the connection that exists between the movement of self-apotheosis and the hunger for power. By extending his analysis of the death of God into the realm of time, he came to see that prior ideological movements had attempted to maintain the teleological structure of reality while denying the ground of existence from which reality emerges and toward which it moves. As a result, the great social movements of the 19th century were regarded by Nietzsche as incoherent. So too were the theories of moral action which were derived from Christianity, even while they predicated themselves on the rejection of Christianity. Stripped of their teleological assumptions, these movements and ideas were thus exposed as little more than grabs at power. Moreover, because of the relentless honesty of his questioning, Nietzsche posed a genuine problem for those who would hold to the atheistic viewpoint: many of them can maintain their atheism, but only at the cost of intellectual dishonesty.
Once Nietzsche's analysis is known, the consequences prove to be too much for most to bear. Nietzsche thus argues that the world will belong to the last men, those who will live a herd-like existence in a deformed and defamed view of rationality; or to those who, scornful of the last men, will be nihilists, knowing all values are man-made and that human beings are pure will. They put truthfulness above happiness, resolute in their will to mastery. Nietzsche believed the future would be divided between those who pursued an empty and boring happiness and those who would rather will nothing than not will.
This dual dynamic finds further development in the thought of Albert Camus, who had little patience with Christian orthodoxy or its emphasis on the redemptive value of suffering.  At the same time, Camus was haunted by the horrors of mass existence. In The Rebel he identifies the "impatience with limits" and the deification of the self as the source of the widespread cruelty and bloodshed of the 20th century. After fighting against and killing God, Europeans turned their attention to fighting against and killing one another. The kingdom of justice, he wrote, crumbled after the destruction of the kingdom of grace.
In The Plague, Camus reflects on the relationship between power and suffering. In the novel, the plague itself stands as a metaphor for the modern extension of political power and Camus explores how to live within the confines of this absurdity. The character Rambert notes that mankind has "lost the capacity for love" and insists that we must "wait to acquire that capacity or, if it's beyond us, wait for the deliverance that will come for each of us." More to the point, the two main characters in the novel, Rieux and Tarrou, who are working diligently to tend to the plague-sufferers, have a conversation concerning their reasons for doing so. Tarrou discusses the organization of modern life around the use of violence, and how he determined to resist this. "'It comes to this,' Tarrou said almost casually, 'what interests me is learning how to become a saint.' 'But you don't believe in God.' 'Exactly! Can one be a saint without God? – that's the problem, in fact the only problem, I'm up against today.'"
Camus saw the crisis of modernity as resulting from spiritual loss. In the arc of his career we see a movement from protest, to analysis, to longing, to recognizing divine forgiveness and the cleansing power of sacrificial love as the end of that longing. Camus' most unforgettable character, Jean-Baptiste Clamence in The Fall, went through the process of self-apotheosis, realizing at the end of the novel that the only way out of the hell he created for himself was to pursue a new baptism in the waters of sacrificial love. Redolent with Christian symbolism, the novel traces Clamence through a series of falls that conclude with his realization that his virtue is purely a mask, that the deepest desires of his heart reflect the libido dominandi.
In both his mode of address and in his vocation as judge-penitent, Clamence gets us to realize that he is a mirror, and we have succumbed to the lust for power and domination, couching them in the language of virtue. From the grip of this lust Clamence (like Augustine in Book VIII of The Confessions) can find no escape. His soul has closed in upon itself, even though there are moments of humbled self-doubt. Clearly, though, he has two choices: to continue to pursue the project of self-apothesois and the indulgences of a perverted will, or to face his guilt and finitude, moving to a life of humility and love.
Earlier in the novel, he had failed to jump into the river to save a young woman who was drowning. Clamence's question to us at the end of the novel is designed to resonate to our core: "Are we not all alike, constantly talking and to no one, forever up against the same questions, although we know the answers in advance? Then please tell me what happened to you one night on the quays of the Seine and how you never managed to risk your own life." His anguished concluding cry "O young woman, throw yourself into the water again so that I may a second time have the chance of saving both of us!" is the cry of modern humanity cut off from the ground of its being, desperately pleading for divine grace.  Clamence's resigned "It's too late now.  It will always be too late.  Fortunately!" demonstrates that we avoid the journey of faith because it is too difficult for most to bear.
As Eric Voegelin wrote: "Ontologically, the substance of the things hoped for is nowhere to be found but in faith itself; and epistemologically, there is no proof for things unseen but again this very faith. The bond is tenuous, indeed, and it may snap easily. The life of the soul in openness toward God, the waiting, the periods of aridity and dullness, guilt and despondency, contrition and repentance, forsakenness and hope against hope, the silent stirrings of love and grace, trembling on the verge of a certainty that if gained is loss – the very lightness of this fabric may prove to be too heavy a burden for men who lust for massively possessive experience…. The more people are drawn or pressured into the Christian orbit, the greater will be the number among them who do not have the spiritual stamina for the heroic adventure of the soul that is Christianity."
Identifying the free movement of the soul in faith constitutes a new truth, making atheistic forgetfulness no longer a possibility. But like Nietzsche "craving to crave" we are culturally so cut-off from the sources and objects of faith that recovery becomes nearly impossible. For example, in the ironically entitled movie American Beauty, set in the extreme boredom of suburban America, Ricky is an amateur filmmaker fascinated with things beautiful. At one point he invites the girl-next-door, Jane, over to watch a video he made of "the most beautiful thing" he had ever seen. The video is of a bag being buffeted by the wind. As they are watching it, he says: "It was one of those days when it's a minute away from snowing and there's this electricity in the air, you can almost hear it, right?  And this bag was like, dancing with me.  Like a little kid begging me to play with it.  For fifteen minutes.  And that's the day I knew there was this entire life behind things, and … this incredibly benevolent force, that wanted me to know there was no reason to be afraid."
Ricky is having an intimation of a transcendent reality. However, we in the audience are having the same reaction that Jane is having: we can't see anything beautiful in the video. It is random and pedestrian. "Video's a poor excuse," Ricky continues, "but it helps me remember. And I need it to remember. Sometimes there is so much beauty in the world I feel like I can't take it, like my heart's going to cave in." Ricky shoots the video in the paradox of hidden beauty, resulting from our lack of vision, and points to an underlying societal crisis. As we watch Ricky's video, we realize that as a culture we have forgotten God, but what is worse, we have forgotten we have forgotten. So we are twice removed from the Truth: it is no longer a living reality for us, and we can hardly see its traces.
Ricky is a tragic figure, twice removed from the Beauty he so desperately seeks, his heart caving in but not opening. He is longing for Beauty, but the world he inhabits can give him nothing more than a paper bag floating on the wind. His longings go unsatisfied.
According to Plato the Good deals with justice, the True with philosophy, and the Beautiful with art. Our culture's disregard for art/beauty and philosophy/truth has led to a genuine crisis in justice/good. Think, for example, of the following words of Nietzsche: "Justice. – I'd rather let myself be robbed than be surrounded by scarecrows – that is my taste. And in any case, it is a matter of taste – nothing more!" In other words, all our talk about justice is merely a "construct," a mechanism by which we try to keep ourselves safe and secure. But like any construct, it can easily be deconstructed and then reconstructed in accordance with our tastes, for any talk of justice or goodness is nothing more than personal tastes and can have no binding claim on anyone else.
When the claims of philosophy are deconstructed, and the claims of art subjectivized and eroticized, then also will the claims of justice be reduced to power. Claims of power can only be upheld by coercion, for by definition there is nothing we can be persuaded of. There is no reason, given in the nature of things, why we should want justice. We might do so as a matter of taste, but such postulating has no foundation, resulting from intimations but having no rational defense.
This crisis of justice is being experienced by us on all sides. We have forgotten what is Good, and what is worse, we have forgotten we have forgotten. But we are not hopeless. In the traces of beauty, of Divine presence, our intimations turn to longing, and our longing to remembering. The call that comes to us from Beyond can result in the opening of the soul to the voice of the Other. That Other has an objective reality that we can know more or less, and that we can respond to more or less faithfully. After our consciousness has been differentiated to the reality of the Other, it cannot go back except in either atheistic forgetfulness or intellectual dishonesty.
Once the reality of the love of God is known to us, it stands as a new Truth, revealed to us in its sublimity, and as the "incredibly benevolent" force behind all things. In such recovery we recover our humanity.  We must remember to remember what is Good, have our remembering pass into thinking, and from there into loving. Outside of our liturgical communities, remembering to remember becomes most difficult. Religious disciplines force us to remember, and it is largely in this sense that communities teach us to love.