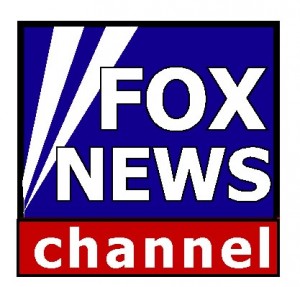 Kearneysville, WV. It's official. The Obama White House has declared that Fox News presents a slanted view of the news, one congenial to the Republicans and antagonistic to the administration. In addition to shunning the Fox News programs, White House officials have recently taken to publicly accusing the rogue network of various vices. Anita Dunn, White House Communications Director, suggested that Fox is "almost…either the research arm or the communications arm of the Republican Party." Rahm Emanuel, Obama's chief of staff, said that Fox "is not a news organization so much as it has a perspective." Appearing on ABC television's This Week, senior Obama adviser David Axelrod said Fox News shouldn't be treated as a news organization. "And the bigger thing is that other news organizations, like yours, ought not to treat them that way, and we're not going to treat them that way." Axelrod went on to deliver the coup de grace: "I understand that their programming is geared toward making money….they're not really a news station….It's not just their commentators, but a lot of their news programming. It's really not news. It's pushing a point of view."
Clearly, the White House is not pleased. One wonders, though, at the Nixon-like reaction. Enemy lists are dangerous things and not just to enemies. One also is led to wonder if this "objectivity of the news" thing cuts both ways. If—let's just imagine the possibility—a news organization consistently slanted its reporting to reflect well on the White House, would there be a flurry of ideological posturing about the "perspective"? Probably not. The fact is, "objectivity" in the news is usually only a concern if one's own ox is being gored. Are the millions of Fox News fans bothered by the supposed lack of objectivity? In fact, a good number of those viewers would argue that Fox presents both sides of an issue (after all Fox claims to be "fair and balanced") whereas the real guilty parties are the CNNs and the MSNBSs of the world who, these Fox apologists will claim, regularly serve as extensions of the Obama White House. So, who's being objective and who's pushing a perspective? That depends on your perspective.
The notion of objectivity is, in one regard, a noble ideal. If by objectivity we mean the ability, even the responsibility, to report both sides of an issue, then three cheers for objectivity. If, on the other hand, we mean a neutral perspective whereby just the "facts" are reported and the viewers decide what to think about the facts, well, then objectivity is a false ideal that harms more than it helps. Reporting the "mere facts" is not possible, for one's perspective will determine what, exactly, constitutes a fact worth reporting in the first place. A story without a perspective is as meaningless as a fact without context.
Perhaps what we need is less objectivity rather than a pretended fidelity to this illusive ideal. Would the public be ill served if Fox just came out and admitted that its news and commentary is generally slanted toward the right? Would the republic crumble if MSNBC admitted that its news and commentary generally tilted leftward?
Next, consider Axelrod's claim that Fox News does what it does for money. The claim creates the impression that Fox is unusual in this respect. But commercial news organizations exist to make money. All of them. That's why every few minutes viewers are subjected to a sales pitch. Consider the dynamic: News organizations want to make money. They earn money by selling advertising time. Their advertising rates are dependent on their audience size. So, they create programming that attracts the largest possible audience. News programs, then, while giving the impression of presenting useful information, actually exist for the purpose of attracting people to watch commercials. How do you attract viewers? Spectacle. Catchy music. Carnage. Fast pacing. If this sounds jaded, tune in to The News Hour on PBS. This is not a commercial enterprise. It's slow, in-depth, and unwatched. But it's perceived as boring precisely because we have come to expect our news programs to entertain us. And they entertain us because they exist to make money.
All this to say that when the Obama White House whines about Fox News it is trafficking in false assumptions about the nature of commercial news. No doubt, the President's people know all of this, but they are working the angle because they believe the American public does not. Ironically, the real winner here is none other than Rupert Murdoch who recently reported that ratings are up. That means Fox can charge more for commercial time. Murdoch is delivering what his audience wants. You can take that to the bank.