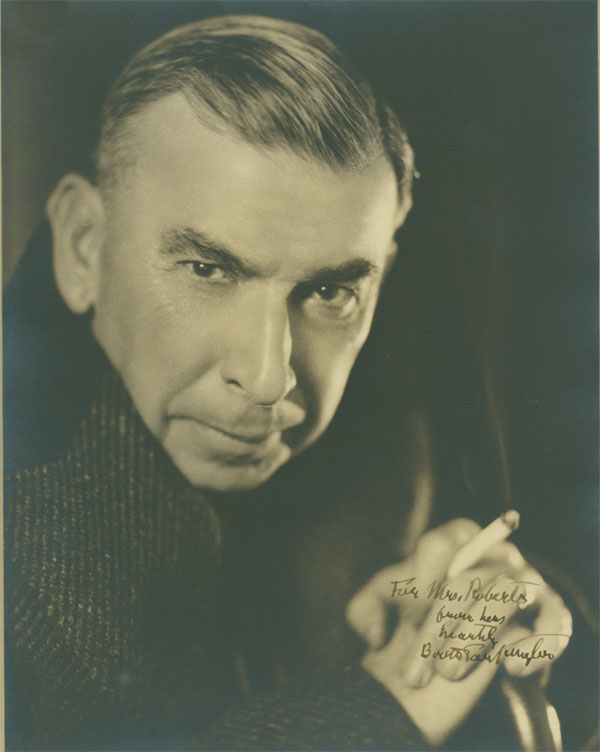 Hillsdale, MI. I propose the creation of TBTAS, "The Booth Tarkington Appreciation Society."  If we take the liberties some have with the Tetragrammaton (Y*H*W*H) and pronounce it "yahway," we could say TBTAS as "tibitas," which sounds classical but sure isn't much of an acronym no matter how you say it.  I've been involved in organizing a couple of other societies.  One is the Hillsdale College CCA, "Center for Constructive Alternatives," which became the mother of Imprimis, the publication side of the most effective fundraising operation in the history of American small colleges.  The CCA was originally scheduled to be named "Center for Rational Alternative Programs" until somebody realized the acronym would be "CRAP."  The other is "Cocktails Against Communism," which has no acronym, no structure, no officers, no dues, no meetings, and no membership requirements except the obvious.  When the commies came apart, we decided, like the March of Dimes, to keep it together anyway.  Jeremy Beer and Bill Kauffman support TBTAS, but joining is a dangerous thing.  As Robert Frost said, "Don't join too many gangs."
Like the other two, TBTAS is quite serious.  Newton Booth Tarkington (b. 1869, the same year as my Grandfather Willson) was a significant American writer, in some ways the American Anthony Trollope.  Trollope was wildly popular during his lifetime and made a lot of money writing (he was unapologetic about writing for money), but his reputation went south amongst the "critics" for almost seven decades because of a supposed lack of ideas and artistic integrity (another way of saying that he wrote for money).  Booth Tarkington was wildly popular during his lifetime and made a lot of money writing, but his reputation went south after his death in 1946.  Just as Trollope made a comeback in the late 1940s, Tarkington is due for his comeback about now.
Tarkington thrived in the era of mass circulation magazines.  Once he figured out what he wanted to write novels about (midwestern families in an age of industrial change) and how he wanted to write them (character development and dialogue as opposed to his over-plotted early works) he found that serialization in The Saturday Evening Post was the perfect vehicle to reach the vast audience of middle class women who had always been the primary readers of novels.  Norman Rockwell on the outside, Booth Tarkington on the inside; it was an irresistible combination. One of the reasons to join this particular gang is to stand up for The Saturday Evening Post. If you're an Atlantic Monthly kind of guy you might not like TBTAS.
In fact, five years ago Atlantic Monthly published a very long and very snotty piece by the novelist Thomas Mallon ("Hoosiers"; www.theatlantic.com/200405/mallon), the message being that Tarkington was once esteemed and is now forgotten, with good reason.  Mr. Mallon rounds up the usual suspects, lefties and progressives and modernists (Vernon Parrington, F.O. Matthiessen, Edmund Wilson, Harvey Swados, et. al.) to picture a Tarkington who disappeared into a mist of nostalgia, an "idyllic townscape that's always on its way to despoilment," "prose more purple than any mountain's majesty" (!);  an author who almost always "loses his nerve," who plays "to the cheap seats," and in whose writing  "the quality is so sharply up and down as to seem the result of a blood-sugar problem, or some seasonal affective disorder."  He further condemns Tarkington for being admired by John O'Hara, "ever as mindful as sales as of status."  One assumes that Mr. Mallon would refuse their royalties, even while accusing Tarkington of being, of all things, a "snob."
Mallonistas generally like only two of Tarkington's novels: The Magnificent Ambersons and Alice Adams. That both won Pulitzers probably recommends them even to modernist critics, since modernist critics have controlled the Pulitzers almost from the beginning.  Mr. Mallon's praise is conditional even for these "twin peaks" (did he really write that?) of a mediocre career.    "For once," Mallon says, "Tarkington keeps his nerve."  When all is said and done, the best he can say is "how typically limited was his reach."
There must be a back story here.  Why would a pretentious, mildly successful contemporary novelist bother to trash someone who has been relegated to the custody of the firemen in Fahrenheit 451?  Can we next expect Ann Patchett to attack John O'Hara in New Yorker? Who will go after Louis Auchincloss, who is a real New Yorker? How about a really big slash-and-burn treatment of Robert Frost, topping even the disgusting biography by Lawrance Thompson?  Frost, in fact, is on the comeback trail, as is Willa Cather.  Both are exact contemporaries of Tarkington, and both were as un-progressive and as skeptical about literary modernism as he was.  Thompson's attack on Frost failed; the modernists and post-modernists are still trying to capture Cather for their lesbian agenda but will also fail.  That leads me to believe that Tarkington seems to be the only easy target left.
The problem is that Thomas Mallon (a darling, by the way, of National Review) gets Booth Tarkington all wrong, and shows an astonishingly narrow understanding of his writings.  And there are others who, quietly enough, are getting him right. Jonathan Yardley of the Washington Post defended Penrod against all detractors the same year that Mr. Mallon's attack piece appeared, and since then we are beginning to see, on the good old fashioned American Right, appreciations come forth.  David Frum (oh, the day that I would acknowledge a right judgement from him) appreciates him, although only for Alice Adams, and he thinks that Tarkington lost the culture wars of the 30s, 40s, and 50s.  Jeremy Beer, almost a year ago, wrote that "perhaps we're finally ready to appreciate Tarkington's portraits of the cultural costs of progressive modernity."  There is a website (boothtarkington.com) hosted by one Greg Wright, whom I do not know, but who is trying to reopen the appreciation.
Mr. Wright quotes Tarkington after he was named to the New York Times list of the "10 Greatest Contemporary Americans": "Yes, I got in at last on the Times list.  What darned silliness!  You can demonstrate who are the 10 fattest people in a country and who are the 27 tallest…But you can't say who are the 10 greatest with any more certainty than who are the 13 damndest fools."
Let's leave it at this for now, and talk seriously about Tarkington's work a little later.