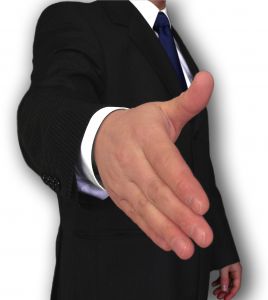 Irving, TX. The Front Porch Republic has been graced by two contributions from Mark Mitchell and Caleb Stegall on the political agenda for front-porchers. And while one may quibble with this or that point, no one here, I think, will disagree with the overall purpose and intent, and everybody will find—as I have found—much that is useful and practical.
However, there is a question that ought to be asked when dealing with political reform, and it is this: "Why do we have the kind of government that we have?" One might be tempted to answer that there is some defect in the American character, some structural fault line in the political order, or some lacuna in the constitution. However, when we look across the oceans at the Europeans or the Japanese, we find basically the same concentrations of political power among peoples of different character, politics of a different order, and constitutions of a different type. Hence, the answer cannot be found there.
The answer I think is more basic: we have the kind of government we have because we have the kind of economic system we have. So long as there is a concentration of economic power, there will be a concentration of political power; the one depends on the other. One might talk of European or Japanese "socialism," but in fact the differences between our governments are differences of degree rather than of kind. Hence I believe that when one talks of political reform, one must at least be conscious of the need for economic reform. Even is power were suddenly devolved back to the states and the cities, you would have business entities with far more power than any one, or any combination, of these political entities, and the situation might be at best the same. At worst, the political order would be even more crippled in relation to the economic order. My own modest contribution to the question of economic reform can be found here.
Speaking of political reform apart from economic reform implicitly endorses the fracturing of "Political economy" into its political and economic components, a split that occurred in the late 19th century. This unfortunate split deprived politics of its economic base, and economics of its political and moral foundations; both sciences were thereby impoverished and rendered incapable of dealing fully with their own subject matters.
But at this point, we come to a great problem for conservatives, for while there is a general consensus on political goals (a consensus somewhat weakened by "neo-conservatism") there is no consensus on the economic goals. In fact, we see incompatible economic philosophies thrown together in an alliance that is at best uneasy. This has been a long standing problem for conservatism, at least since the 50's when William Buckley and Frank Chodorov tried to unite the warring factions under the banner of The National Review. There was a tension between the various contributors that gave TNR a great deal of its intellectual depth. However, while the journal helped unite the factions politically, it could never reach an resolution on economic goals. It is interesting to note here that one of the long-standing conservative institutions, The Intercollegiate Studies Institute, was originally called the Intercollegiate Society of Individualists. However, Russell Kirk objected to that name, and it was changed. Kirk was a personality, but certainly not an individualist.
On the economic side of the equation, the major conservative "contenders" are distributism, mutualist libertarianism, and Austrian libertarianism. Some of these debates have been played out in the pages of FPR and have generated heated discussions, which is good. But until some broad economic consensus can be reached, conservatism will have a schizophrenic character about it.
So then, what should be the agenda of The Front Porch Republic? Perhaps the first order of business should be to restore the position of political economy, to speak of the two as a unified entity (which they always are). The questions are now critical and immediate in a way they have not been since 1929. I am convinced that Obama will fail, although it gives me no pleasure to say that. And with his failure, there will be a failure of the Republic itself, a Republic that long ago ceased to be a republic and become a mere oligarchy, both politically and economically. That oligarchy is falling, killed by its own greed and lust for power. Our question is, "What comes next?" In the last crack-up, we were able to avoid widespread revolution, violence, and bloodshed, and to keep the nation together, albeit on a very different course. We are at a similar time, and face similar questions.