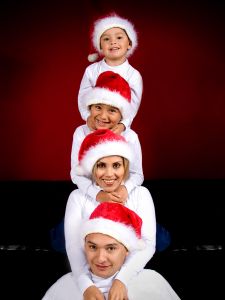 Hillsdale,MI. David the King ordered the beautiful Bathsheba to come to him because he could.    He also could have her husband killed, and sent the letter that condemned Uriah the Hittite to death in Uriah's own hand, because David knew that this honorable man would not violate the King's instructions.  David also knew that Joab would carry out his order to put Uriah in death's way because Joab honored the King and knew that Israel could not survive without him.
David's sin was not just a matter of sin.  You or I may bed another man's wife and get away with it, and even repent, as David did.  But he did a spectacular adultery.  He disordered the family of God, and that disordered the commonweal.  It disordered the Eternal Israel.  Once the covenant is broken in its most primary place, well, stuff happens.
David was lazy, and didn't go out to war that springtime as kings were supposed to do, so he had time to look down on Bathsheba's naked charms.  His laziness carried over into his "parenting skills," so he sort of sluffed off his son Amnon's rape of his sister Tamar, and didn't notice that Absalom got really pissed off.  Absalom bided his time but eventually killed his half-brother Amnon, and then made a cautious and brilliant plan to kick his father out of office.
David almost lost Israel.  If it hadn't been for the loyal Joab being willing to cut up Absalom (who was caught in a tree by his hubris over his pretty hair) against orders and then tell David that his pity party over his oldest son's death was a moral insult to the covenant, the whole David story would be irrelevant to our civilization.  As it is, the David story, the most powerful novel in the history of literature, tells us almost everything we need to know about what we now, as reductionists, call "civil society."
The story tells us first of all that if we neglect or dishonor or treat badly or disrespect our parents and wives and children, or fail to love them except with sentimental emotional ejaculations ("O my son Absalom, my son, my son Absalom!) our neighborhoods and kingdoms will come apart.
The first and most important item on the FPR agenda is to find ways to encourage, revive, strengthen, support, protect, and defend family life.  Insofar as we lack the will to do this, and insofar as we look to government to do this, we'd sure better hope to find a few Joabs out there.
The question isn't what a family is, everybody knows what a family is.  Once upon a time the United States refused to let the Mormon kingdom of Utah into the union for over three decades because Utah would not conform to that simple understanding.  Nowadays we recreate the created order and think we can define what is beyond our power to define, which is as hilarious a notion as holding international conferences on managing the planet.  Instead of Joabed we get Franked, and Gored.
What is the alternative to living together in families?  Robert Frost said that the family is the place, if you have to go there, has to take you in.  The government has to take you in, but only 1) if you are a member of a big enough group to vote folks into office or 2) if it has enough money taken from somebody else that it can afford to take you in.  Monasteries would take you in, but in their traditional configurations that would last only one generation, because not much procreation is going on.  Propose another institution.  Not one works, not one in history, except one you can dream up that is dependent on a Star Trek view of the world.
Why even bring this up?  Nope, before you are tempted to use the H-word or any other word, know that my own family has had its share of difficulties: unplanned pregnancy, infidelity, divorce, homosexuality, alcoholism, insanity; name it, we've had it.  Our Willsons, and I won't embarrass the many other names in our extended family; but we and the others like us, are the only reason we still have what remains of a republic, because we know that overcoming the difficulties is what keeps neighborhoods and even "The Eternal Israel" together.
I commend to you Paul Newman's movie, "Nobody's Fool."  Richard Russo's novel, from which the movie was developed, is nihilistic, funny, but ugly; the movie, in this one instance, is far better.  Newman's character discovers, in painful and violent and raunchy and tender ways that he holds the whole town of Bath, New York, together, to his total amazement, because he is a grandfather.  Well, other things, too.
This is serious, my friends on the Porch.  Can somebody give me an example, in all that we know about human history, of a decent, ordered, prosperous social order that did not depend on decent and ordered families?  Republics are particularly vulnerable to ordered and disordered family life.  John Adams once wrote that republics depended on virtue, that virtue depended on families, and that families depended on the virtue of their women.  "Therefore, my friends, look to your wives and daughters for the future of our republic."
This, by the way, is a Christmas story.