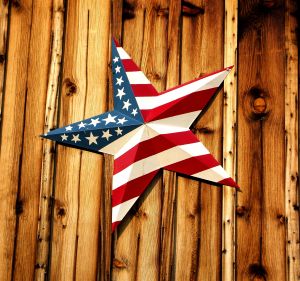 Song birds are the sweetest
In Kentucky;
The thoroughbreds the fleetest in Kentucky;
Mountains tower proudest,
Thunder peals the loudest,
The landscape is the grandest – and
Politics – the damnedest
In Kentucky.
— James Mulligan
There is a US Senate race going on here in the Bluegrass State to determine who will occupy the seat of soon-to-retire Jim Bunning.  Like many, my instinctive response to this fact is:  "So what?"  I am not silly enough to believe the leaders of either party will ever pay attention to anything I cherish, except when they actively try to destroy it.  As everyone who has not been living in a cave knows by now, the Democratic Party has turned its back on the common working man it once represented; the former party of farmers and laborers has long since morphed into the party of Hollywood celebrities and leftist activists.  Its first priority appears to be purging and cleansing the land of what little Western civilization still remains.
Meanwhile the Republican Party is, if anything, more reptilian and repellent than the Dems, who are at least open and aboveboard regarding their contempt for small-town America and what it represents.  For years, two-faced Republican demagogues have served up phony-baloney about how much they love little country churches, Norman Rockwell paintings, and old-fashioned American life, even while they were simultaneously encouraging government-subsidized corporations to steamroll Mom & Pop businesses and turn main streets into chain-store strip-malls.  But wait, it gets better:  They also invited China to flood our markets with slave-manufactured goods, and for a follow-up they collaborated with Democrats in brewing various illegal-immigration amnesty schemes, so that the GOP's amoral corporate sponsors might continue to exploit their very own limitless supply of cheap and disposable labor.  Family values, indeed.
So I would just as soon pronounce a pox on both their houses and ignore the whole farce.
But this particular race has proved interesting, since an ophthalmologist named Rand Paul is in the lead for the Republican nomination.  A graduate of Baylor University and Duke Medical School, Paul is best-known in Bowling Green, KY for the private practice he opened there in the 90's.  To the rest of us, though, he may be more familiar as the son of Congressman Ron Paul (R-TX).  Those familiar with Paul the Elder's career recognize him as an anti-establishment gadfly who was none too popular with his own party during the Bush years.  Paul the Younger is stirring up a fracas here in the Commonwealth by running on a platform which echoes his father's devotion to strict constitutionalism, individual liberties, and limited government.
Now, unlike their parasitic, faux-conservative Republican colleagues, the Pauls do not disgust me every single time they open their mouths.  Even so, I hardly see eye-to-eye with either Ron or Rand, and feel obligated to point out my differences with them before commenting on the race itself.
My foremost objection is their frequent invocation of "rights."  As constitutionalists, both men passionately defend the right to bear arms, the right to free speech, the right to a trial by jury, and so on.  While I heartily approve of firearms, conversation, and law, I must bring up the observations of James Kalb, who argues cogently that the Enlightenment discourse of individuals and their rights is part of liberalized America's root problem, not the solution.  It would be far better to outline society in terms of duties:  Who owes what to whom?  And as classicist Thomas Fleming has noted, the natural unit of political authority is not the isolated individual – no such abstraction has ever really existed — but rather the family.
Both Pauls appeal to the mountaineer tradition of not poking one's nose into the affairs of others.  Certainly this resonates with the native Kentucky spirit, and would be good advice for the bossy, know-it-all ninnies who seem to have taken over the state.  But carried too far and too dogmatically, this mind-your-own-business ethos crashes up against the reality that everybody affects everybody else through the basic acts of living.  If you and I are confined together in an enclosed space and you are prone to flatulence – why, then, yes, in that case it really is my business if you choose to stuff yourself with beans, beans, the musical fruit.  Likewise, I take it as obvious that no man is entitled to parch an entire community by damming up a stream that runs through his land.  (I emphasize again that these points are meant to justify neither our omni-incompetent managerial regime, nor its attempt to regulate every aspect of society.)
What Kentucky needs more than "a return to constitutional principles" is a restored historical awareness, because even the Tea Partier's sense of tradition stretches back only as far as 1776 — or at best, to the Magna Charta.  There are far older visions which should be taken into account.  We have lost things which should never have been forgotten, and have permitted ancient yet timeless insights to be obscured by the flash and glitter of our shallow, consumerist-proletarian pop-culture.   The (admittedly worthy) ideal of the Jeffersonian republic is relatively new.  As a body of thought, American constitutionalism is only one limb of a vast, organically-connected heritage which includes figures like Homer, Plato, Herodotus, Aristotle, Cicero, Plutarch, Virgil, Augustine, Aquinas, Dante, Sir Thomas More, and Shakespeare.  The Western intellectual tradition rests upon the shoulders of such giants, and once upon a time this tradition defined the curriculum for aspiring gentlemen here in Kentucky.  (That was before education for civic leadership got displaced by Dead French Leftists on the one hand and career-training for the ant-hill on the other.)
Therefore I believe the typical Tea Party crusader and Constitution Party activist gives exaggerated and excessive importance to Jefferson and the other "Founding Fathers."  The term "Founders" itself seems to assign the men a quasi-religious status, as if in setting up a new political organization they actually created ex nihilio the communities, families, and society of 18th-Century America.  Granted, those who framed the US Constitution did embody far more learning and intelligence than do the animatronic fatheads one now sees on C-SPAN.  But giving the framers the respect that is their due is a far cry from conceiving of them as a fraternal order of political messiahs.
In other words, though they assuredly were sagacious, impressive statesmen whose writings reward close study, the framers of the Constitution were neither prophets nor demigods, and the document they produced is not Holy Writ.  Many of the principles upon which they drew were bound up in the skewed, impious doctrines of the Enlightenment.  So although we should indeed take the framers' opinions very seriously, we should not anoint them with an aura of infallibility.
Now that all those convoluted remarks are out on the table, I confess that I do hope Rand Paul wins.  In the first place, I would relish seeing both the Democratic and Republican party machines receive a well-deserved, long-overdue poke in the eye with a sharp stick.  Furthermore, there is no critique I might make of Paul that would not apply tenfold to any of his opponents.  The other candidates in the race have all the shortcomings of a dogmatic constitutionalist – who at least stands for something — yet none of his redeeming qualities.  Rand Paul is undoubtedly mistaken on a number of important philosophical questions, but he is greatly to be preferred over his opportunistic peers, who never even rise to the level of being wrong.
At least when Paul speaks of how much he cherishes the US Constitution, he is not lying through his teeth.  Generally speaking, Democrats and Republicans alike try to get away with riding roughshod over the Constitution whenever it is convenient for their own respective party agenda; then when the tables turn and the opposing party tries to pull the same tricks, we are treated to the spectacle of a Nancy Pelosi (or a Mitch McConnell) metamorphosing into a rigorist who is shocked, shocked to learn that anyone would dream of taking short-cuts around the law of the land.  At his best, Paul is a populist who authentically taps into the electorate's increasing impatience with such hypocritical antics, one who channels voter frustration over bipartisan boondoggles such as the Wall Street bailout.
Paul's Republican rival for the nomination, on the other hand, is sticking to the tried-and-true formula of Kentucky political-machine politics.  Per Secretary of State Trey Grayson, civic discourse on the public good is best served by a cycle composed of three steps:  Recite clichés, fling mud, hope something sticks.  Repeat cycle rapidly and continuously, until the possibility of anyone thinking intelligently about the status quo – much less questioning it — has been ruthlessly smothered.
One pet slogan of Grayson's good ol' boy network is that Paul is "too kooky for Kentucky":  Paul supporters are all paranoid wack-jobs, Paul deviates too far from the wonderful Republican Party mainstream, etc.  Had they not become a bit addled by their own propaganda, Grayson's spin-doctors might realize that Paul's kookiness is the source of his super-powers rather than his Achilles' heel.  Indeed, the "kook" meme may even have backfired against Grayson, as it resembles the Left's demonization of conservatism in general and the Tea Party movement in particular:  Are Paul supporters "kooks who cling to Bibles and guns," perhaps?  In any event, it is odd that those playing at Republican purity-police have no qualms about marketing Secretary Grayson, a former Democrat who voted for Clinton.
"Kooky" is sometimes interchangeable with zealous, and those who support Paul do so because they know a man would have to be more than a little kooky to pit himself against the entrenched Washington big dogs.  Paul and Grayson employ very similar rhetoric about limited-government and reduced-spending  — the difference is that Paul is just crazy enough to mean it.  If Grayson is calculating and practical rather than kooky, then we might ask how much of Grayson's motivation comes from nothing more than a prosaic, self-interested itch for a better seat on the gravy-train.
No, Paul's actual weakness lies elsewhere:  Having no productive property or capital of their own, many Kentuckians have by now become completely dependent upon the US government and its assorted economy-stimulating projects.  As a result, those of us no longer capable of independent living will quite naturally want to keep the federal pork flowing.  This largesse would be guaranteed by the victory of Grayson, who would almost certainly do whatever Mitch McConnell tells him.  (In addition to being the boss of the Kentucky GOP, Senator McConnell has long been acknowledged by allies and enemies alike as the maestro of bringin' home the bacon.)
Paul, in contrast, explicitly threatens to cure the Commonwealth of its addiction to federal tax kickbacks.   Hence the Grayson campaign's best shot is to simply warn voters of this, and then bribe as many of them as possible — though naturally the campaign managers would have to find a less blunt, more flattering way of putting it.  Perhaps they could field a close-up advertisement of Grayson clutching knife and fork, wearing a bib and grinning from ear-to-ear:  Trust Trey!  "Government Pork Tastes Sweet As Derby Pie."
The question now is whether Paul's grassroots Tea Party support can triumph over Grayson's insider-connections and pork-potential.  At the moment the answer seems to be yes, which indicates that Kentucky conservatives are not as timid as the Republican National Committee might hope.  (One especially heartwarming quote I encountered was from a woman who said something like, "I don't care about who's the 'real Republican.'  I care about who's the real conservative.")
So some Kentuckians on the right have grown increasingly alienated from business-as-usual politics, and are maybe even asking if any amount of federally-bestowed loot is worth the Commonwealth's dignity, identity, independence, and future.  It turns out that all that delicious pork carries with it a Faustian price-tag.  Having admitted this, an increasing number of Kentucky conservatives no longer trust the Republican establishment to do anything about the national debt, about taxes, about utopian projects, or about busybody Washington bureaucrats telling us all how to run our businesses, our farms, and our families.
These Kentuckians are starting to suspect that the GOP-elite couldn't care less about rolling back socialism, not really, and are just as invested in the corrupt system as the Democrats are.  The absurdities of modern American "democracy" have, in short, driven many citizens of the Bluegrass State … a little kooky.  One can hardly hold it against them.