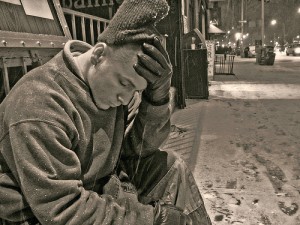 This piece was originally published in The Intercollegiate Review.
In 1848 Alexis de Tocqueville wrote of "the approaching irresistible and universal spread of democracy throughout the world." Since his time the drumbeat has quickened, and with the fall of the Soviet Union the ultimate triumph of democracy seemed inevitable. In his 1992 book, The End of History and the Last Man, Francis Fukuyama argued that liberal democracy really is the final historical step in the development of political thought and practice. The fact that so much of the world today seems either to be embracing democracy outright, or taking faltering steps toward it, or at least paying lip service to it suggests to many that Fukuyama was right, and all that is left is merely a mopping-up operation.
Of course, the smooth highway to universal democracy encountered a serious obstacle on September 11, 2001. It would seem that not all the world shares the same dream. In fact, if the rhetoric is to be believed, the very freedoms that we in the West cherish as essential to a good life are just those that Islamic militants see as the source of Western decadence. With patriotic pride, we instinctively object. But with dispassionate reflection, we can see that the Islamist rhetoric may point to at least a shadow of the truth. If liberty is not directed toward a common good that transcends arbitrary will—even if it is the will of a vast majority—then it eventually descends into a libertinism that is ultimately destructive to society.
This raises important questions: Is it really true that democracy is a stable system that can, on its own terms, perpetuate its freedoms? Is it really true, as the end-of-history theorists claim, that democracy satisfies our basic need for "recognition"? If so, why do so many citizens in the most democratic society in the world behave as if something is amiss? Tocqueville noted the "strange melancholy often haunting" the Americans. This sense of longing is not explicit and generally has no definite object. It is, rather, an underlying dissatisfaction that today manifests itself in a variety of ways: restless mobility, consumerism, frenzied sexuality, substance abuse, therapy, and boredom.
Read the rest here.