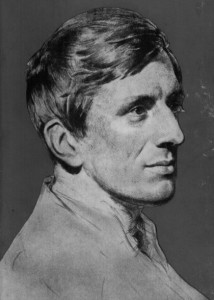 Devon, PA.  Many FPR readers have heard tell of the upstart magazine of culture and Catholicism, The Publican of Philadelphia, in which several FPR authors have appeared.  Its editor sat down with me this summer to discuss my vision of the purpose of a university, the ambitions of Villanova's Department of Humanities, in which I am pleased to teach, and the educational vision of Blessed John Henry Newman.  In the interview, I try to outline the familiar material and intellectual history that spawned the modern condition and to explain the ways in which a properly reconceived humanistic education can help us overcome that condition.
One can say, when so much of human life is deemed rightly subject to domination by technology and the human choices that control technology, then in some serious way the human condition has changed; so, arguably, we have entered into a post-human era. This is probably the older style of post-humanism, but it is also the most current, because so much of what old science fiction writers thought of as the post-human era is very much upon us: when most children are medicated and no longer, perhaps, know what it would mean to be depressed, because they just know what it means to be chemically dependent.

That's one version. The other version of post-humanism is derived from that. It's old history to say that the rise of the regime of technology in our age was driven by a quest to establish some kind of self-grounded or pure human reason; such was the rise of what most of us would call "rationalism" as distinguished from "reason." So, the drive to technol-ogy was preceded by the drive to rationalism with the famous suspects being Francis Bacon in England and Rene Descartes in France. What did they both contribute?

Well, Rene Descartes said only that is truly rational that can be known with the certitude of self-demonstrating mathematics, apodictic is the necessary word.

And Francis Bacon said that that is reasonable that can be subject to some kind of empirical investigation. I would probably tend to speak of David Hume more than Francis Bacon in this regard. But that is how Bacon and Descartes are thought of. So between them you get mathe-maticism and empiricism. Sense experience and mathematical precision brought together gives you the new scientific method and its criterion.

So it's clear that prior to the rise of the regime of technology there was an ascendency of some version of pure reason. Which means self-grounded human reason and that kind of self-grounded pure reason is in fact in one key respect not pure at all: it actually marks the desire of human beings to abandon truth in itself and to subordinate the use of the intellect to various kinds of practical ends, usually entailing human domination or control over something else, someone else, or ourselves.

With the loss of what Aristotle called the speculative dimension of the human intellect, an overriding imperative to turn to the practical became normal. This project was practically successful; that is to say, following on Descartes and Bacon, or Descartes and Hume (however you want to put it), we really did see a rise in technological progress to the point where our lives are practically ruled by it now. And yet, while this testifies to how practically successful the idea of a self-grounded reason was, the criticisms of Nietzsche and other thinkers have shown, as an avenue of actually knowing the truth this kind of modern ration-alism is extremely faulted. It lies at its base upon false premises that are easily pulled out from underneath it like a rug. And while this does nothing to belie the practical success of reason, or this modern rational-ism, it does everything to call into question its actual truth-value.

From this we get, beginning with Nietzsche, and continuing especially in French and Continental philosophy, the rise of another form of post-humanism, which is one that calls into question the fundamental assumptions at the root of modern philosophy and modern thought more generally— calling into question the idea of man as a "thinking thing" or a rational animal, calling into question the intelligibility of the world; and, above all, I suppose, calling into question the integrity or identity of the human person as a real being, as an entity.

Going back to Nietzsche, you find the beginnings of the critique of the idea of a human person; the "ego" or the "I" of Descartes being at-tacked as actually just a sort of epiphenomenon, behind which lies all kinds of subconscious or subterranean forces that are not in themselves coherent—that don't ultimately unite into some kind of "I." So, if you're a philosophical materialist inspired by Darwin, it's just a series of urges for self-preservation that don't actually amount to you, they just are there, and they've resulted in you, but they don't belong to you. Or, if you're a Nietzsche, reality and the self come to be understood as just a purposefully, meaningfully incoherent complex of forces that op-erate exclusively in terms of power. The latter—that is the Nietzschean understanding of a superannuation of the "I," the Cartesian ego—is what characterizes the other trend in post-humanism. Again, this is especially in French Continental philosophy where we see this: the call-ing into question of the human being as having any sort of intelligibility to himself or unity to himself.
You can read the entire interview here.