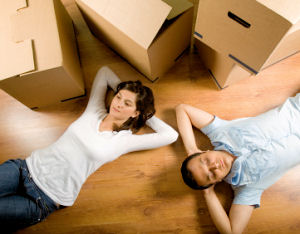 Covington, VA. Amid the lint that clutters my mind is a comment made years ago on Car-Talk. I can't remember whether it was Click or Clack who cast out this grease covered pearl, but I've found it marvelously useful.  Someone was asking about one of those electrical problems that plague amateur mechanics' lives, and one of the guys asked the age of the car in question.  The answer pegged the vehicle's vintage well into the past decade.  One of the guys declared the vehicle "beyond the statute of limitations for Mickey Mousing." My mind went back to an old Rambler my dad had.  As a teen I "fixed" an intermittent starting problem by stringing wire through the firewall and mounting a push-button on the steering column. If the real starter button failed, my auxiliary was ready for action. Then, there was the pickup truck I had with a horn-button screwed onto the dash, and the tailgate held on by hinges intended for garden gates.
What would have been clearly unacceptable on a new vehicle was commendable ingenuity when applied to a vehicle of a certain age. The critical question is:  How old does the buggy have to be before I am free to use duct-tape, bailing wire, and plastic wire-ties as prime components in keeping the machine on the job?
It seems to me there is a similar question of great importance in regard to the FPR project.  When is it acceptable, or even good, to stop reclaiming something from the past, and to start cobbling together a new existence–something that may not be as good as what I had, or maybe my memory of what I had, but is better than my current situation?  What is the statute of limitations in regard to local bona fides? In a pre-election article Katherine Dalton seems to imply that seventeen years may not be enough. That's nearly a fourth of our three score and ten. I don't know how long Professor Peters has been peddling and gardening in Rock Island, but here and here he clearly indicates that it hasn't been long enough to make this place home.  In the comment box some of his colleagues pounded the gavel and pronounced the statute of limitations past, but Peters had none of it. He fears "raising orphans of success," he "expect[s] the consequences of this to be more devastating than we've yet imagined." (Orphans of success) I write this post while sitting in my elder son's living room, a thousand miles from where he grew up, having just visited his brother who lives another seven hours distant. I desperately hope the consequences on my boys, their nomad wives, and my six grandchildren will not involve that "D" word.  My kids and grandkids show signs of flourishing in the Texas and Louisiana soil, and we are committed to enduring TSA scrutiny and marathon car trips in an attempt to make it work.
My boys are continuing a nearly century long (that's only as far as I recollect) trend. Eighty-some years ago my father, upon his dad's death, moved from Arkansas to Tennessee. He didn't have much to do with that move; he was less than two. After World War II, he, like who-knows-how-many Southern boys come home, decided he couldn't make a living in the South, and migrated to the less green North. Much of that decision was beyond his control, as well. I grew up in a sea of tract houses occupied by people from everywhere. Few of us had much affinity for the little village just South of Chicago where we happened to live. For the Polish residents on the old side of town it was home. They had named their little spot in America after a city in their homeland. Their church bore the name of Poland's patron saint.  On the new side of town, however, though we played Little League, and went to Harding School, or St. Stanislaus, we just lived there.  At school and on the ball field my slight Southern accent earned me the nickname Hill Billy. When I was in Tennessee in the summers visiting family, people called me a Yankee. I certainly gained from this long-distance attempt to maintain my family's roots, but it also prevented me from being thoroughly at home where I lived.  My sisters, eight years younger than I, were much more at home than I ever was.  At some point it became clear to my folks that it was too late to go back. "This is where I am and I need to make the most of it."  I married a girl whose family had emigrated from the frozen North of Wisconsin. Now, though I've spent thirty-seven years in the same house, pastoring the same church, helping local athletic teams and serving on local boards in a mill town nestled in the mountains of Virginia, some folk still regard me as a foreigner.  They would probably question my heritage if I ran for the Senate.
Not too long ago the little city where I live was the number one city in The Old Dominion—percentage-wise, we were losing population faster than any other city.  Fifty years ago it was different; my town was a place that held new promise of good wages and opportunities. Jobs in the coalmines not far away were declining, and the Black lung that sickened or killed most who made their living underground caused many to make other career choices.  Young men straight out of high school, or after a tour in the military, came here with their brides, or found them when they arrived, bought houses, attended churches, paid taxes, and sent their children to school, but many of them never moved.  For them the statute of limitations was way too long.  Home was always, militantly so, a place where they no longer lived–indeed, a place that could no longer support the communities that had once thrived there.  In a sense they spent most of their lives as homeless people.  They never quite got it when they asked me if I was "going home for Christmas" and I replied, "I live at home."  I recently saw the syndrome played out in a young professional couple.  They came from two different places, and settled in our area.  He is highly respected in his profession, but try as he might he couldn't get a job back home.  Year after year, the young family maintained a "We're only here temporarily" status.  They didn't know that the statute of limitations for going back home was long past.
A Newsweek article of about a year ago ought to be encouraging to those gathered on this porch.  Not too long ago twenty percent of the American population moved every year. Now that number is greatly reduced. But still, an awful lot of us find ourselves paying for homes a long way from home.   case can be made that for many of these transients, like a lot of the young adults who grew up in my town and left, or those who came here fifty years ago, the choice to leave home is a very responsible decision. If it is a wise choice to leave, then that wisdom ought to be followed up with the prudent resolution to begin putting down roots as a transplant.
High on the list of virtues promoted on this site is love of place. If we are not careful, that virtue can over-ripen into a vice. It is one thing to look back with nostalgia and edifying memory to the place one came from.  It is entirely different to allow attachment to a past place to prevent someone from putting down roots where he is today. The communities we long for, if they are to be built, will be built and maintained by a mongrel horde. Not only is it important for us to put down roots, we need to help our neighbors do so as well. If we have to wait a fourth of our lives, or more, for full local citizenship, most collections of folk will never be communities.
Perhaps Solomon had this in mind when he said, "Better is a neighbor who is near than a brother far away." (Proverbs 27:10) The statute of limitations had passed.
—
Howard Merrell has pastored the Covington Bible Church since 1973, where he happily walks 175 yards to work almost every day. He holds a Bachelor in Theology and a Masters in Religion.