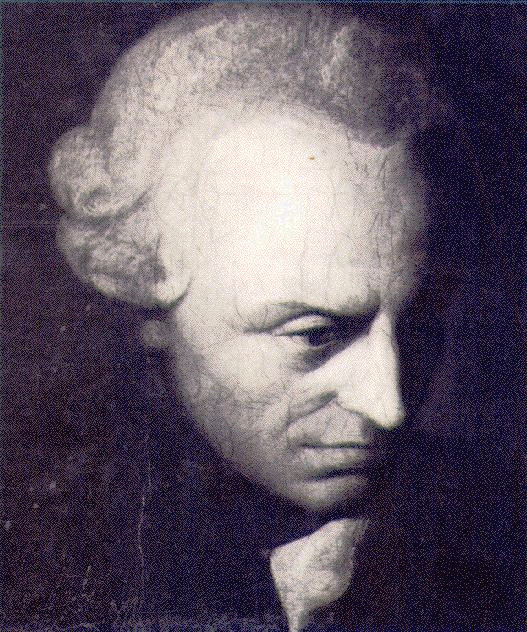 Devon, PA.  At the root of American and, indeed, western public life rests a fundamental assumption: the specific is dangerous, the particular a menace, the exclusive "unfair."  Local government is a recipe for injustice; local customs are benighted; local attachments are "clannish" and violent; local economies are inefficient, and their defenders "protectionist."  These items lead to more expansive ones directed against the particularities intrinsic to authority: religion endangers public order because it makes specific claims about the identity of truth and goodness; families oppress, because they make specific claims about the role of individual persons; and above all nations and nation-states confine the moral imaginations of their people and consequently serve as the necessary ingredients for war. 
In our present "global" and "information" age, we might be surprised to learn it was Immanuel Kant, in 1795, who promised the union of all peoples in federated states under one world order would bequeath perpetual peace to future generations.  The lowering or emasculation of national borders through free trade would lead to interdependence, he promised, and interdependence would simply make war too costly for everyone.  When one nation depends upon another for some important good-food, shoes, oil-and the other nation has a reciprocal dependence, their enlightened self interest should suffice to teach them that war can result in nothing more than shooting themselves in either the right or left foot.  Yes, enlightened reason, led by the divine instructress of economics, would guide all mankind to recognize its natural common interest, and history would end in a global light of rational solidarity. 
In his extensive reflection, Kant, apparently, never imagined that countries with vital resources, like oil, might use their ownership of such essentials as a weapon.  He never envisioned that "interdependence" is always uneven and, for a time, almost any state can get another in a strangle hold.  He never imagined it might simply not be in a nation's interest-enlightened or "benighted"-to surrender its sovereignty and the customs and beliefs that sovereignty protects in order to cast itself in faith upon the benevolence of the reason of the entire world.  And yet, rational consideration tells us that this program of peace is in fact a guarantee of war and of the most outrageous forms of coercion.  Such a system, should it ever come briefly into being, could not outlast the defection of its least assimilated members.  Either those members will be, consequently, coerced by a present war on behalf of future peace, or the dominant members in such a union will be coerced into surrendering still further the particularities of custom or the privileges of fortune in the name of "equality," or-as the kids and activists are always saying-"fairness."  Combined, such coercion begets the need for further coercion and perpetual peace is set on tracks of infinite regress, no more approachable than the horizon. 
The role of free trade in this unworkable and misleading scheme for world government and world peace is, naturally, a great one.  Often, those who claim to favor free markets and private property lie to themselves and others in suggesting that free trade policies lead to greater economic freedom and general prosperity, even if they stop short of claiming such policies may secure "peace in our time."  Such persons ignore that the most immediate consequence is simply a concentration of wealth and a loss of freedom regarding how wealth can be created and who can create it.  Furthermore, they fail to appreciate that free trade not only leads to increasing international economic entanglement-it creates occasion and need for military entanglements abroad as well.  If the global aspirations of free trade result in various local wars, they also do not help to preserve and expand a free society, but rather bring into being the conditions that require a huge managerial state apparatus whose perpetual military projections of force abroad are matched only by the administration of welfare and wealth-redistribution programs at home.  The supposed conservative voice in defense of "free markets" and "free trade" thus harmonizes with and comes quickly to require the modern liberal voice of socialized welfare; both of them together create the conditions for endemic and far-flung warfare. 
The Old Right's condemnation of the welfare/warfare state cannot be repeated enough.  And so, I owe the New York Times editorial page my gratitude for providing yet one more occasion for a jeremiad against the evils of free trade and the monolithic administrative ambitions of the modern state.  The Times warns the Obama administration that free trade will drive the global "recovery" from our present recession; its editors never consider that free trade is one cause of that recession and that it pullulates others, such as an exponential growth in Americans' dependence on easy credit to sustain irresponsible, vain, and gluttonous habits. 
In "The Empire of Addiction, Part I," I offer a brief but systematic account of the collusion in which American "conservatives" and liberals have engaged to create a world order and an American order dependent upon the pernicious trinity of welfare, warfare, and credit.  That essay concludes, as shall this one, thus: 
the big stick of the Bush Administration followed by the soft looks of the Obama administration are doing their best not to save American prosperity.  They seek only to delay our nation's hard confrontation with the fact that we make almost nothing, spend many times more than we can afford, and have, as a whole, no vision of how a truly flourishing domestic economy should be formed.  The warfare of the Bush administration came in tandem with the massive expansion of the role and size of the federal government; its encouragement of easy credit in housing came as just one "welfare" scheme whose debt-creation perpetuated the need for military adventures abroad.  To an equal degree, the acceleration of government enlargement under Obama appears like a promissory note: as it increases our dependence on foreign manufactures and foreign capital to keep prices low and our society in some strained sense "solvent," it sets the stage for wars to protect "American interests" in the decades to come.