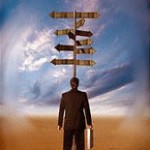 RINGOES, NJ. The world is hunkered down. For some months now we have been holding our collective breath, waiting to see if the financial meltdown is going to stabilize or if things will continue to deteriorate. People are worried. Unemployment is creeping up. Restaurants, shopping malls, and car dealerships are hurting. Worried people are staying home and holding on to their money. But as if the financial crisis weren't enough, we've recently been confronted with a crisis of another sort. Swine flu began, as we all now know, somewhere in Mexico but has now infected people in countries around the globe. People are wearing surgical masks on subways, Joe Biden is telling people not to fly, schools are closing, and people are understandably worried. Americans look with hope to the Center for Disease Control to deliver us from this newest affliction or at least render it less virulent even as they look to Congress and the Obama administration to deliver us from the shadow of fiscal disaster.
For people who love liberty, each new crisis should raise concerns that extend beyond the contours of the crisis itself, for crises tend to facilitate the consolidation of power. The putative solutions enacted to solve our current financial troubles make this principle abundantly clear. Nationalization of banks, increased oversight of entire industries, replacing CEOs, and regulating compensation—all of this indicates the various ways the national government has insinuated itself into a system already fraught with federal controls. The spending frenzy—dubbed a stimulus—will serve to enslave our children and grandchildren under the burden of debt, while the only thing stimulated is the re-election prospects of those officials savvy enough to bring the bacon home to their districts.
The same sort of helplessness that most Americans feel in the face of the economic turmoil is felt as the swine flu (or N1H1, lest we discriminate against pigs and their representatives) continues to spread across the land. "The government needs to act!" we find ourselves thinking. Surely our scientific community, so well-funded and technologically advanced, can save us from this pestilence. Again, we look to the national government and its offshoots to protect us, and even if this latest bug turns out to be less vile than the nightmarish scenarios we've imagined, there will always be another lurking just off stage.
The first danger, then, is the coming Leviathan, an all-encompassing state apparatus that will subsume individual will under its all-seeing benevolence. Citizens may respond with complacency. After all, if all of one's basic needs are met, why rock the boat? On the other hand, people may attempt to throw off the bonds of the oppressive regime. If the central authority resists, a further loss of freedom would result unless the people successfully free themselves by formal separation from the central power or by defanging the Leviathan by constitutional means. The first option is some form of secession; the second is a radical reordering (or restoration) of our constitutional system.
Yet there are some issues that, rather than serving to consolidate power, threaten to rend the garment of our society. Same-sex marriage is one of those issues. Although, there are some who champion an amendment to the constitution, the issue is being decided in other ways. Recently, the Supreme Court of Iowa ruled that same-sex unions are legitimate marriages. It seems obvious, though, that when courts force same-sex marriage onto a state, democratic principles have been abrogated. States can, as Vermont just did, vote to legalize same-sex marriage, and in such a case the principle of democracy seems to remains intact.
But is it really so simple? The Defense of Marriage Act of 1996 declared that federal law recognizes only heterosexual marriage as marriage. Yet, if and when more states legalize same-sex marriage, it will be increasingly difficult to avoid the implications of this on inter-state relations. Are same-sex marriages performed in Vermont legitimate in Idaho? If not, confusion reigns. If so—and this is in keeping with the full faith and credit clause of the U.S. Constitution—one state will be forced to recognize a union that it considers illegitimate. When seen from this light, the will a majority in one state is used to trump the will of a majority in another. Hardly a democratic victory.
The second danger, then, is fragmentation that results from cultural conflicts that are rooted in values so inimical to each other that co-existence is simply not a viable option. Those who oppose same-sex marriage argue that our culture is moving steadily toward the fate of Gomorrah whose end came in a fury of fire and brimstone. Those who support this novel arrangement argue that those who oppose it are religious fundamentalists seeking to impose a harsh and repressed morality on all of society. If the rift cannot be mended, formal separation may, in fact, come to be seen as the logical solution.
Speaking recently on Public Radio, David Brooks noted that the Republican Party had, in recent years, moved steadily to the right so that moderates no longer felt at home in the GOP. He suggested that the GOP was a party whose power was primarily limited to the south and a few outliers. Yet, this regionalism of which Brooks speaks simply forces us to ask a very basic question: what holds us together as a nation? A commitment to values rooted in the American Founding? Can this be true given the deplorable ignorance of American history exhibited by the average voter? Can it be true given the enthusiastic embrace of the welfare state and corporate capitalism that characterizes our political landscape? Surely, Washington, Madison, Jefferson, and the rest would stand dumbfounded (and furious) at the manifold ways the federal government has insinuated itself into the lives of Americans. They may even suggest it was time to throw off the yoke of the oppressor, or at least take strong steps to rein in the leviathan.
Again, what unifies us? Aside from a vague commitment to the vocabulary of liberty, it seems that what unites Americans is a national habit of looking to Washington to solve our problems. If Washington will only fix things, we will be free to gratify our appetites without restraint. This is not the government of the Founders nor is it the concept of liberty for which they bled and died. They established a republic that was modest in its scope and aims, and their conception of liberty was firmly rooted in the belief that liberty was tied to virtue and that to abandon the latter would be to abolish the former.
For a long time now, the direction of power United States has been toward the center. Both political and economic power has been consolidated as the Washington-Wall Street Oligarchy has assumed its current grotesque shape. Yet at the same time, there are certain social issues that continue to polarize Americans. Will the center hold? Does a substantive center remain? In the coming years Americans will be forced to consider what it is that unifies us. Do we share a commitment to truths that are robust enough to sustain us? Or will we conclude that the bonds that united us have dissolved?
The future of the United State is, as with every nation, uncertain. A return to a modest republic is, to be sure, a possibility, but that would require a radical change of direction. Without such a change, the course of our nation will continue to oscillate between centralization and fragmentation, away from virtue and toward unrestrained liberty until the party is brought to a crashing halt. Peril lies on every side, for talk of secession is as fraught with danger as the inexorable march toward Leviathan or the slouch toward Gomorrah.