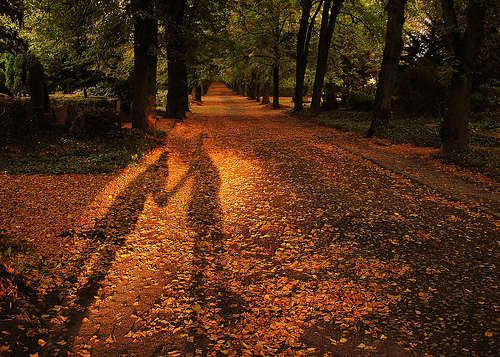 Henry County, Kentucky. Last week here we buried our 97-year-old neighbor, a woman named Thelma Chilton Moody Clark.  Until this spring she had never been sick, "and I don't know how to do it now," she said a few months ago.  As it happened she did not have to practice long, and she died having kept her intelligence till the end, and her posture till very nearly the end, for no one sat straighter in the pew than Thelma.  She had been a schoolteacher, and the old habits stuck.
At her funeral I learned what I wish I'd known before—that as a young child she had listened to stories of the Civil War told by her uncle, who had been a Confederate soldier.  As we sat in the parlor at Prewitt's both grieving her and celebrating her, I was glad to think that my family and I have this hand-to-hand link through Thelma to that terrible and defining event in our national past.
It is a reminder that we are not all that far from our history, even our "distant" history.  Perhaps the War Between the States is less distant than many parts of our past; reading the paper I see how we continue to fight the political and rhetorical battles of that war, over and over, with little progress in charity or honesty.  Perhaps it makes more sense that we would grapple and spit in this way when when really that war is as close to me as those two long Chilton lives, that touched first Appomattox and then us.
We are, all of us, immersed in our history, both history as remembered by living people and history as retold by the latest in a line of living people, who are tied to it by blood and memory.  There are some World War II veterans left—our neighbor Mr. Taylor is one–and some fewer who can recall a bit of World War I.  There are also plenty of us younger people who have heard family stories from those years, which we now retell and relive.  My friend Paula still preserves food like her mother did, keeping a two years' supply in the basement, because of her mother's memory of those summers in the thirties when there was no rain.
We can go further, too, with a little effort.  I think if we asked around and counted generations we'd be surprised to find how few people stand between us and the early and mid-19th century—two degrees of separation with Thelma, three or four with another.  Someone you or I know remembers someone whose grandmother or great-grandfather watched Lincoln's cortege pass by, or fought with Winfield Scott in Mexico, or fled as the city of Washington burned.  And then there is all the information we've saved.  In the boxes our Aunt Dorothys carefully gathered and kept lie copies of records that name the cousin who journeyed to the Pacific with Lewis and Clark, or was shipped from the west coast of Africa a slave, and bought his freedom in North Carolina forty years before Emancipation.
Despite our best efforts to deracinate ourselves, our history is ringing out in living and recorded memory so clearly that we can't possibly miss hearing it–if we will just take the stoppers out of our ears.  If we would turn off our ipods and the radio, we could hear America singing:  her lullabies, high ballads, parlor duets, barn dance fiddle songs, marches, drum rolls, shapenote hymns, dirges, and Taps.  But we must ask our Thelmas for the tune while we can.