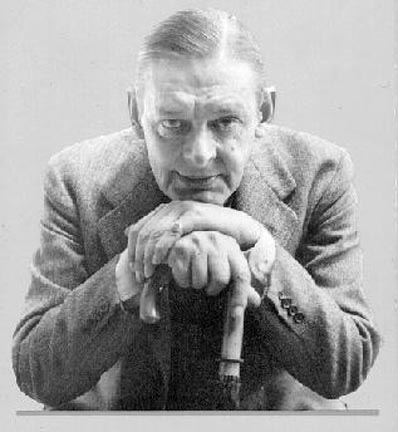 Devon, PA.  Last month, I alerted FPR readers to the appearance of the first part of my essay, "Art and Beauty against the Politicized Aesthetic," in First Principles.  The primary subject of that essay was the consequence of contemporary conservatism's institutional-political obsession, namely, conservatism's loss of any purchase or influence on the shape of the broader culture beyond the Beltway.  I suggested, further, that the aesthetic sensibility typical to conservatives, while admirable in itself, was also stunted; a taste for the "noble" seemed to operate to the exclusion of the other forms or expressions of beauty necessary for a vibrant appreciation of the fine arts — and, further, for a living cultural tradition worthy of defending and cultivating.  The Greek word Kalon, I observed, translates as "the noble" in the context of rhetoric, but properly refers to "Beauty." And so, in proposing a deepening of the contemporary conservative understanding of Kalon, I articulated the mission to which I call not only conservatives but all persons; for our age, as a general rule, pretends beauty is but an ideology and divides the fine arts into the detritus of the culture industry, fit for human consumption but not for human thought and flourishing, and high art, which generally subsists in a state of self-loathing, flailing at, alternately, the naive ideology of beauty typical to arts prior to the present or the culture of absorption and consumption manifest in the "entertainment" industry, advertising, and the other excretions of "corporate humanism" that dominate and decimate our cultural landscape.
Unless we learn again to appreciate that questions of beauty are, by their nature, also questions of good and evil, truth and falsehood; unless we learn again that in themselves questions of art and beauty are questions in which forms made or seen echo and ramify in the larger waters of our form of life; unless we perceive that Beauty Itself is the voice of our calling; we are all doomed to presume our already advanced degradation is deserved and might as well continue apace.  The careful study of a little poem, the casual but sincere elation at a public fountain should serve as the basis for resisting our reduction to creatures of merely zoelogical needs, and refusing our worthiness to be treated as subjects for morally indifferent manipulation by machiavellian technocrats responsible only to the quantifiable assessments of sociologists and bureaucrats.  Art, so long as it feels the call of beauty, resists such degradation not in the manner of one more practical strategy or technology in a world obsessed with reducing everything to method and control.  Rather, the arts of the beautiful are so many small lights flashing along the dark coast, reminding us that there is more to the rock of this world than what we reduce to use-value, and that we ourselves are ordered to something beyond  the maximization of that use-value.  They do this, perhaps ironically, in a practical way — for art is, by definition, practice.
I was not entirely happy with the account set forth in Part I only because it ignored a fact that makes contemporary conservatism look grotesque in comparison with the figures and traditions from which it weakly derives.  To wit, conservatism historically has manifested itself as a literary, cultural, and intellectual phenomenon rather than as an active political one.  In the last two centuries, the most prominent Anglo-American literary figures have been in some sense deeply conservative; they stand as part of a coherent pedigree that itself stands in opposition to the cult of progress — urbanization, industrialization, statism, cultural leveling, crude rationalism — that correspondingly defines the worship of modern liberals.  In order to understand the strange paucity of cultural contributions and cultural concern of contemporary conservative political figures, in other words, we must first see that such persons appear as dull anomalies set against the stary night of those who constitute conservatism's great tradition.
And so, in Part II of this essay, I seek to add some historical depth to the portrait painted in Part I.  Beginning with the Revolution controversy and the dispute between Edmund Burke and Mary Wollstonecraft, which I take to be the foundational moment of conservatism, I suggest that the conservative movement, if it is a movement at all, has been a literary one.  As such, the attacks on Burke, Wordsworth, and Coleridge–those foundational conservative thinkers–by the liberal critic William Hazlitt and the utilitarian reformer William Godwin,
collectively express a fear within the Anglophone liberal Protestant tradition that Diderot had also contemplated from within French Enlightenment liberalism: the world to which liberals were committed politically would be one true to Wollstonecraft's words, building a Chinese wall between sensibility and reason, truth and beauty.  That is, the world they fought to bring into being would prove one no longer worth imagining, no longer capable of giving aesthetic pleasure or of eliciting our love.  Liberalism was a hortus siccus, incapable of life of its own; its fiercest advocates reflexively drank and sought to contain the fructifying waters of conservation and reaction that Burke, Wordsworth, and others came to represent.  In this respect, conservatism in the post-Revolutionary world might better be described not as a literary movement but as the continued source of literary achievement in a world committed to rationalizing such things to extinction.
The essay leaves certain points unsettled.  For instance, given the partial perversion of contemporary conservatism into a neo-liberalism owing as much to the French Philosophesas to Adam Smith and Thomas Paine, might we not have expected a shriveling of the literary and artistic achievements of conservatism?  Furthermore, insofar as we confuse classical liberalism or neo-liberalism with conservatism — that is, insofar as we take conservatism for a constellation, first, of the hawkish advocacy of an empire of democracy and, second, of a superstitious worship of the free market as an autonomous good — might we not say that the true literary antecendents of the neo-conservatives of our day are Rousseau, Diderot, and Voltaire?  That is, those who lend to the term "conservative" a certain pliability may understandably contend that there are very few literary figures who do not in some sense belong to its "tradition," and that, therefore, the term "liberal" might be deployed simply as an expression of ascedia and sterility.  If we must accept such wide definitions, then the words "conservative" and "liberal" seem of little value in themselves, save perhaps to cement still further the association of modern liberal society with the listless, violent, and banal.
The aim of Part II is to suggest that there is a particular conservative tradition beginning with Burke and the two great Romantic sages, and continuing on through Cardinal Newman, G.K. Chesterton, and T.S. Eliot, on — one hopes — into our own day: a particular tradition in the sense that it has a specific content and a limited number of representative figures.   If a soi-disant conservative does not recognize his face in the mirror I hold up, my suggestion would be that he has misconstrued something about our history and about himself.  If a soi-disant liberal wishes to appropriate some of the figures I mention in the essay — well, I account for that, since it is largely by being appropriated and preserved like seeds within the belly of the liberal beast that the great conservative minds were even available to be discovered by hapless fellows such as myself.  Were the liberal order not able to absorb conservatism under the trace of aesthetics and nostalgia, of imagination and arcadia, its tradition would be far more buried than it already is.  But even such claims are of limited interest, and, in writing on it, I hope merely to preface the more significant concerns to appear soon in Part III, where I shall try to account for the continued presence of beauty in modern art by means of two of that art's  greatest theorists, Theodor W. Adorno and Jacques Maritain.