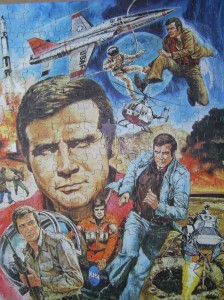 On today's campuses, the reigning principle on most academic matters is to avoid meddling in the affairs of others. Beyond very broad curricular requirements, we are to allow respective experts to patrol the boundaries and content of their own disciplines. It is considered to be bad form to snoop around in others' business. But, this doesn't seem to be a very good example of "critical thinking," and one area in which I think we need more critical thought is the reigning approach to the study of economics.
Economics is today regarded as the model of the social sciences, the one "human science" that approaches the status of the natural sciences. Increasingly technical and mathematic, modern economics has developed powerful analytical tools that provide extensive data on which to base contemporary policy and even some impressive predictive models. According to the canons of the natural sciences, economics is the reigning example for the rest of the social sciences.
However, much of the explanatory strength of economics rests on a narrow and even unrealistic understanding of human behavior, particularly an understanding of the human creature as a utility-maximizing rational actor. Stripped of conflicting devotions, shorn of history and culture, reduced to a few basic motives (especially fear and greed), economic man became highly analyzable data point, but arguably only insofar as he has ceased to be truly human. As Paul Krugman has recently written, the economics field largely failed to predict our current economic crisis due to a basic disconnection from reality: "The economics profession went astray because economists, as a group, mistook beauty – clad in impressive-looking mathematics – for truth."
Yet, even as economic assumptions can be questioned on the basis of whether they meet the standard of good science, there is a deeper problem with the modern study of economics: those very "unreal" assumptions have tended to be imperialistic in shaping much of modern humanity's self-understanding. Far from being merely "descriptive," the basic assumptions of economics – that human beings are acquisitive individual utility-maximizers living in a world of scarcity – deeply shape modern humanity's view of itself. And, more than anything else, it is this view that lies at the heart of our current economic crisis – itself a spiritual crisis. A false anthropology – one in which humans are defined above all by their fears and appetites – undergirds a system that encourages materialism, short-term thinking and a utilitarian relationship to the natural world and fellow humans. It discounts bonds born in self-sacrifice and love, and the attendant social structures that foster and perpetuate those motivations. The root of our economic crisis was not narrowly technical – and not solvable by mere economic or regulatory reform – but fundamentally anthropological, denigrating an alternative understanding of human nature that places a priority upon the personal over the impersonal; on the sacrificial over the acquisitive; on love over lust; and premised upon a view of creation as a bountiful gift of a loving God rather than a condition of miserly scarcity demanding the conquest of nature.
Based on typical course offerings in most Departments of Economics, one would hardly suspect that there are other economic approaches that start with a fundamentally different set of anthropological assumptions. Especially relevant at an institution like Georgetown is a rich tradition of Catholic economic theory, from the tradition of Church Doctors to papal encyclicals to alternative economic approaches that include the Distributism of Chesterton and Belloc. In its orbit one would count the economists E.F. Schumacher and Wilhelm Roepke, authors respectively of Small is Beautiful and A Humane Economy. These authors stress the role of economics in sustaining good and stable communities and families, where the activities of economics are understood to be subordinated to a more comprehensive understanding of the human good. This was the theme of Pope Benedict XVI's most recent encyclical, Charity in Truth, a text that has received little official attention on campus.
Eschewing modern assumptions, this approach is equally critical of both big business and big government – arguing that any economy that permits organizations "too big to fail" will require a massive government that assists in their creation and maintenance. It was thinkers in this tradition who were generally more accurate in predicting the recent economic crisis. Basing their judgment less on sophisticated models than on the insight that human institutions that grow too large ultimately weaken our attachments and encourage narrow self-interest and irresponsibility, such thinkers warned of the likelihood of an economic (and ultimately, social) unraveling.
Recent events have shown that the modern study of economics not only misinterprets the world, but that it changes it in ways for the worse. It is time for a better economics, and – not limited to that end – time for a truer and reality-based understanding of human nature.
(This column appears in today's edition of The Hoya, Georgetown's student newspaper)