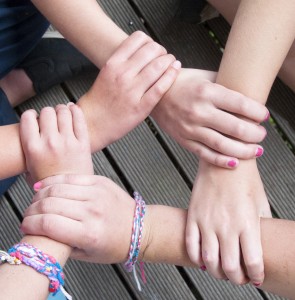 Claremont, CA. In today's Los Angeles Times, Neil Gabler has an insightful piece on the way in which the "gang of friends" has become the dominant social group on American television. This has happened, he points out, at a time when long-term, stable friend groups have become harder and harder to sustain (the aspirations of Facebook creators notwithstanding).
The article, "On TV, It's Ideal Friends, All The Time," is worth a read.
It reminds us that American popular culture – in this case, television – sometimes tells us more about our fantasies than our realities, more about what we lack than what we have.
Sometimes art doesn't imitate life so much as try to compensate for it.