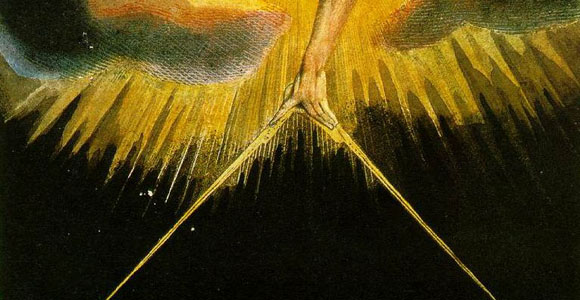 Mt. Airy, Philadelphia. This is not an argument for intelligent design. It is, however, an argument that creation is the only scientifically acceptable explanation for the existence of the universe. I do not mean that we can use the methods of any science to demonstrate that the universe was created, or even to establish creation as the best answer to a question raised within any given science. But science as such is governed by principles of rationality. Those principles of rationality dictate that, if the question is "Why does the universe exist," the only rational answer is that it was created.
By science, I mean the attempt to explain the causes of what we observe in the world on the basis of reason and evidence. One of the fundamental principles guiding scientific inquiry is that any observable effect has some cause. Given the option between no explanation of something's cause and a rational explanation of something's cause, the rational explanation is preferable.
Of course, proponents of intelligent design invoke this same consideration. In Darwin's Black Box, Michael Behe famously argued that the bacterial flagellum (the tail a bacterium whips to move around) is "irreducibly complex." This means that it is impossible to make sense of the evolutionary advantage of any of the stages of development prior to the full, complicated flagellum. Therefore it is better to attribute the flagellum to an intelligent designer, since this gives us an explanation that fits the evidence.
In a case like this, opponents have an obvious response to make. Someone as impatient of theology as Richard Dawkins may do so without civility:
Behe should stop being lazy and should get up and think for himself about how the flagellum evolved instead of this cowardly, lazy copping out by simply saying, oh, I can't think of how it came about, therefore it must have been designed.
A scientist and man of faith like Ken Miller, on the other hand, will at least do Behe the honor of offering a plausible explanation (though, in this case, one that is still open to criticism). In either case, the operative assumption is that an explanation is possible but not yet found, and that it may be found with sufficient effort, ingenuity and resources.
The attempt to invoke an intelligent designer for any particular thing in the world for which we don't have an explanation results in a "God of the gaps," a God invoked to fill up a hole in our knowledge. It's hard to put much confidence in a God whose job is put at risk by the progress of our understanding.
What about a question for which science cannot possibly provide an explanation? One such question often invoked is the classic philosophical problem of why there is something rather than nothing at all. Although this is a profoundly provocative question, I'm not sure it's sufficiently clearly formulated to be a productive one. In any case, I have some sympathy for the puzzlement with which a defender of scientific reason might greet it. We would at least have to try to get a bit clearer about what kind of "something" we are trying to account for, about what it means to be a something. A cosmologist might offer an explanation of why there is matter, and possibly even why there is energy, and consider that this answers the question, while a metaphysical philosopher will insist that this does not address "being as such." It might be difficult to move the conversation beyond this impasse.
Any explanation a scientist can offer of anything, however, presupposes that there is some kind of order upon which we can base an answer. Even someone who would argue that the laws of physics are changeable could only do so by explaining the principle that governs the change. Science necessarily recognizes that there is order in the universe. It can offer explanations of why the universe has the kind of order it has. It can never explain why there is any order at all.
Does this mean the question is not a rational one? No: it means it cannot be addressed within the confines of science, because the supposition of order helps constitute those confines. Faced with the question, we have two alternatives. We can say, "Order is simply a fact we observe and confirm, and we can't explain it," or we can attempt to give a rational account of its cause.
Creation is an answer to the question why there is order. Is it a rational explanation? Yes. It is the only rational explanation.
What shape would a rational answer to this question have to take? If there is a cause of the order of the universe, it cannot be explained in terms of the order of the universe. It is cause that shapes effect, not the other way around. This means that the cause of the order of the universe cannot be confined to or circumscribed by the principles that order the universe.
Thus, reason tells us that the only way to explain why there is order at all in the universe is to appeal to something that transcends that order. Something that transcends the confines that structure the universe transcends space and time. It transcends the confines of all finite limits and all oppositions. It transcends the opposition between changing and unchanging, between unity and multiplicity, between simple and complex. It transcends the requirement that everything that exists be caused by something other than itself.
If we want to give an account of what may be responsible for the orderliness of the universe, the cause (if cause is the right word) will unavoidably have some of the features of the God that Jews, Christians and Muslims believe in as the Creator. It is reason that tells us so.
Our choice, then, it seems, is between affirming creation as an explanation or refusing to acknowledge any explanation. If a perfectly rational explanation is better than no explanation, then the refusal to affirm creation cannot drape itself in the banner of rationalism. It will have to give some more rational explanation of its own causes.