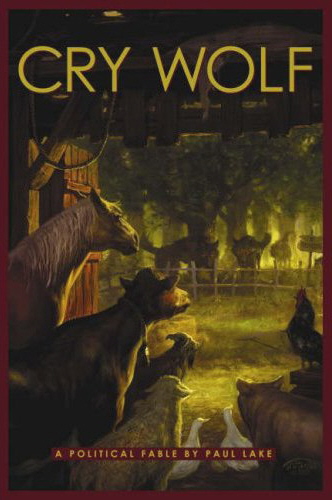 South Bend, IN. Back here, in the city where the St. Joseph River takes her perpetual turn for the worse, my family and I have come to pay our last respects to my wife's mother, who passed away recently after four years of suffering from cancer. At every turn, around every corner, memories of our own lives in this place greet me — most of them causes for joy, though sometimes pain, and sometimes for ambivalence. I submit just one instance of the latter, because is demonstrates the difficulty many persons (I presume) face when they try to grapple with the dismal realities and sinister policies regarding immigration and illegal labor in this country.
South Bend, like many depleted industrial cities amid the nation's bread basket, has become the more or less permanent home of a multitude of migrant workers and illegal aliens from Latin America during the last decade and more. In the vast western swath of South Bend, where generations of American Poles grew up, worked, and worshipped, the factories have closed, the public and professional buildings have fallen into decline, and the Poles have assimilated and moved elsewhere. The poorest of the poor from the foreign South have tenuously settled in their place. The pews of St. Hedwig parish are all but empty these days; a few old Polish ladies keep the old hymns from falling entirely silent, and the pastor of that parish and its Irish neighbor, St. Patrick, struggles to keep alive some memory of the once coherent and flourishing immigrant community that built these churches. It was a community whose love of God kept it together, and a community whose gradual assimilation of American commercial values gradually cast it to the winds.
My wife and I moved to the edges of that part of town when we first married, settling just a block away from St. Hedwig. At the time, debate – so-called – on American immigration and labor policy appeared as if it might actually result in some kind of change after decades of destructive "neglect." I understood well that the greatest program to redistribute wealth in our country's history was occurring through the reallocation of manual and unskilled labor jobs to migrant and illegal workers. I understood well that it did not bode well for the legitimacy and value of law in our country when a sizable population of aliens lived in our midst in conniving and shameless spite of that law. Recognizing the need of many of these people to feed themselves and their families, I also understood that living one's life so tenuously, with such continuous and necessitated mobility, could only result in people with neither a firm sense of the justice of laws or the reliability of a settled community.
At the time, however, one of the bills before Congress promised to make it illegal for non-state organizations to provide charitable services to illegal aliens. We were told that, should that bill pass, it would become a punishable offense for the parishes and agencies of the Catholic Church to provide food, shelter, and other necessities to such persons. Agitated by this presumption of state power, the bishop of Fort Wayne-South Bend, the Reverend D'Arcy, and Fr. Christopher Cox, a parish priest in the western, newly-Hispanic precincts of South Bend, organized a march and protest in support of their de facto flock. My wife and I, married for just over three days, joined in.
We marched in support of the foundation of charity at the root of any Christian society; we marched in declaring the liberty of the Catholic Church to feed its flock no matter where that flock might be, and no matter what its circumstances. We did not march in complacent favor of the destructive effects of illegal immigration on American society, in support of "redistributing" income from the poorest Americans to the poorest foreigners, or in scorn of the rule of law exercised within its constitutional limits.
No one would know why we marched that day, however, just to look at us. And few persons trouble themselves to recognize how the advocates of rampant, open, and unregulated immigration into this country are pleased to pit the interests of the poor against the poor. Those same advocates-ever ready to put a knife to the throat of the Catholic Church, when it proclaims its gospel of justice and charity regarding the dignity of the unborn, the importance of private property and free association, and the sovereignty of the family-were doubtless happy that day to take advantage of that Church to swell the crowds and defeat any meaningful effort to slow the economic and cultural dissolution of our country.
In Paul Lake's fascinating fable, Cry Wolf, he explores some of the contradictions at the heart of our present immigration debate. He there shows in fabulous form the intrinsic fragility of all community, and the threat that domestic avarice and a contempt for the law imported from abroad pose to the traditions that make a community-local, inevitably local-viable. My review of this important, but neglected, masterpiece can be found here. My heart can be found beneath the pieta outside St. Hedwig.