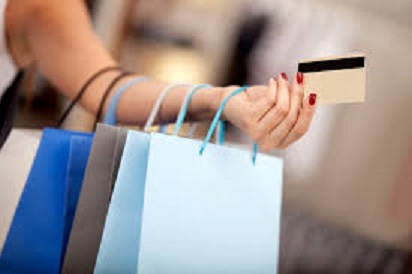 "So if one doesn't know how to make use of it, Critobulus, then money must be kept at such a distance that it isn't even included among one's assets."
Socrates, in The Estate Manager, by Xenophon
This time of year a credit card can seem to take on a life of its own. It's like a badly trained dog: we tell ourselves that it does what we command it to do.
But too often our card ends up being an incarnation of desires that it would have been better for us to curb. Part of this problem is in how we think about money. Current understanding and practice encourage us to think of our money as fundamentally our own and for us, and its use as subject to our whims and desires. In the view of most people—including many with traditional moral values—as long as we are not patently profligate with our money, or using it for morally evil purposes, then it is just fine to use it any way we see fit.
Socrates suggests otherwise. He prods us to re-consider the notion of 'asset.' Something is really only an asset when we know how to use it—for a good end. Otherwise, it may be the source of more harm than good.
Socrates—and Aristotle following him—views the use money as an intrinsically moral affair. He would have us take a very close look at, and perhaps even a whole new approach to, how we use money. Not only should it not be used for evil ends; it should always be used in service of a truly good human life–our own, our loved ones, and also the broader community.
This takes looking at our money, whether earned or simply received, in a different light. It takes knowledge, and much discipline. It means asking ourselves different questions: about when to shop at all, and what to purchase when we do.
Do I need this? Does what I have now suffice? Will this really improve my life, or the life of others, looked at holistically? Am I giving a substantial portion of my wealth to those who need it more than I do?
Almanzo, the 'farmer boy' that Laura Ingalls married, once learned a lesson about money from his father. Wanting to buy a glass of lemonade at the fair, he decided to approach his father and ask for a nickel. Here is part of that moving passage from Farmer Boy:
"Father," Almanzo said, "would you, would you give me, a nickel?"
He stood there while Father and Mr. Paddock looked at him, and he wished he could get away. Finally Father asked:
"What for?"
Almanzo looked down at his moccasins and muttered:
"Frank had a nickel. He bought pink lemonade."
Father looked at him a long time. Then he took out his wallet and opened it, and slowly he took out a round, big silver half-dollar. He asked:
"Almanzo, do you know what this is?"
"Half a dollar," Almanzo answered.
"Yes. But do you know what half a dollar is?"
Almanzo didn't know it was anything but half a dollar.
"It's work, son," Father said. "That's what money is; it's hard work." …
After reminding the boy of the labor that goes into growing a half-bushel of potatoes, Almanzo's father continues:
"And if you get a good price son, how much do you get to show for all that work? How much do you get for half a bushel of potatoes?"
"Half a dollar," Almanzo said.
"Yes," said Father. "That's what's in this half-dollar, Almanzo. The work that raised half a bushel of potatoes is in it."
Almanzo looked at the round piece of money that Father held up. It looked small, compared with all that work.
"You can have it, Almanzo," Father said. Almanzo could hardly believe his ears. Father gave him the heavy half-dollar.
"It's yours," said Father. "You could buy a pig with it, if you want to. You could raise it, and it would raise a litter of pigs, worth four, five dollars apiece. Or you can trade that half-dollar for lemonade, and drink it up. You do as you want, it's your money."
The father's point of course is not that lemonade can have no place in life. Rather at work here is a fundamentally different approach to money, an approach that must be cultivated—against the grain of sometimes pressing desires. It is a view that sees money as an embodiment of human labor, and thus as a sacred trust placed in the hands of its owner. A trust all too easily misused on superfluities.
Superfluities are just that—superfluous. As such their place in the household budget should be very limited, even and perhaps especially when there is room for them.
We are often reminded—fittingly—to review our budget by examining the allocation of our funds from the viewpoint of financial stability. Socrates points to an even more fundamental examination: concerning what it means to use money well. And only when this examination is rightly carried out, can money really be an asset, as opposed to a liability, for us and ours.
John Cuddeback's blog is Bacon from Acorns, dedicated to the philosophy of household.