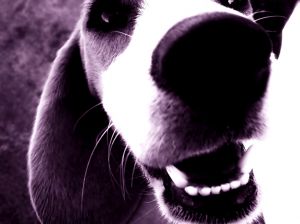 Hillsdale, MI. This is a true story.  It happened once upon a time in a place I do not now live.
After an arduous campaign I was elected to the city council in a small town that was growing very rapidly, which meant that money was changing hands at a pace the little community was not used to.  Only two years before, the Great Issue in the town was a ballot proposal to offer likker by the drink.  The woman who was most opposed had tyrannized her husband (and her neighbors) for many years against this particular abomination.  With new builders moving in, however, some opposition to her emerged, and thus the vote.  It turned out 418-1 in favor of the proposal.  When we moved into the community older residents were still speculating about the ways and the means of her husband's suffering.
The new rules having been established, during my campaign there were, occasionally, adult beverages in evidence.  This has something to do with the story.
In office I was part of the Established Order.  Things went along all right until our city manager was accused by the resident demagogue on the council (he had ambitions of moving up to the position of Commissioner of Public Safety, or whatever we called our head cop; beware of people who actually want to be sheriffs) of conspiring with one of the local developers to get kick-backs on sewer connections.  Now, this is heady stuff.  There was big money in sewer connections.  The metropolitan newshounds took notice.  Our little (but growing) area came under scrutiny.  But sewers, it turned out, were not our deepest problem.
One Monday I drove to the old house that was still City Hall, expecting a routine council meeting and an early trip to the new local saloon, which was also in an old house.  I found, instead, about a zillion cars and trucks outside the City Hall, and the council chambers filled with at least two zillion Young Mothers.  Being the husband of a Young Mother I understood the danger.  I had no idea of the ordeal that was to come.
A three-year-old had been attacked by a dog–not hurt too badly, but hurt–and the Young Mothers were there to protest that the city was responsible for the attack because there was no leash law.  A citizen had let his dog run wild and amuck and a little girl had suffered.  A similar thing had happened to my own daughter about three years before, in another community that also had no leash law.  I didn't try to change the law, I tried to kill the dog, and would gladly have done something similar to its owner, who blamed my daughter for arousing the monster.  I tried to empathize with the Young Mothers, but they were not there to blame the dog or its owner; they insisted that the culpable entity was the city.
Their champion was the above-cited demagogue, who, realizing that the constabulary post he had aspired to was unavailable, now had transferred his ambitions to the position of Animal Control Officer (no "dog-catcher" for him).  He had contacted the state Municipal League, whose main job was to Write Laws for the Untutored Masses in Local Communities, and was armed with a model leash law that would of course prevent all such further attacks, as well as improve the health of the community and make safe the bottoms of our shoes.  With two zillion Young Mothers behind him, who could resist his logic?
Well, I did.  Sometimes, in those days long ago my calm and prudential nature was overruled by dark forces, and I suggested that we consider alternatives to a costly all-community program that would raise taxes and may not address the problem.  The Municipal League model law was many times longer than our city charter and besides, none of us had had a chance to read it.  Could we not postpone a vote until such time as careful consideration could be given?  As scripture says, the people murmured against me, but a motion to postpone squeaked through.  The bill was to be discussed in public forums and at council meetings for six weeks before a final vote.
I did not anticipate that this would give new energy to the newshounds who already were suspicious that corruption and lack of concern for the ordinary people was the attitude of our regressive council.  Our demagogue became their favorite.  His picture was in the newspapers every day, with quotations, such as, "The mothers of this community are disappointed that Dr. Willson and his close associates among the developers [hint, hint] oppose a bill that will clearly bolster the confidence this community has in its leaders."  My telephone rang a lot.  This was before caller ID, so I took to gambling that I would miss something important by not answering.
For six weeks I tried at council meetings to explain that the advocates of Progress had the responsibility to make the case that what they proposed would address the problem, that representative government required the city council to examine less costly alternatives, and that we should, at the very least, find out if there was indeed an Animal Control Problem in the city.  Our demagogue and the two zillion Young Mothers were not buying.
On the night the final vote was scheduled it became clear to me that there was indeed to be a leash law and an Animal Control bureaucracy in our community.  Instead of relaxing and giving in to the inevitable, however, I again allowed the dark forces to surface.  Looking back, I think it was because there were eighteen news representatives present, and to all of them the leash law and the sewer connections had blended into one big evidence of corruption.  They gave me an idea.
So I said, "You have convinced me.  But why discriminate against dogs?  Dogs are mostly sweet things.  There are really dangerous cats in our community."  I got warmed up about that time and started offering amendments to the bill, calling for leashes on not only dogs and cats, but gerbils, certain rare birds, iguanas, monkeys, and the most dangerous of all, pet snapping turtles.  Such was the evangelical enthusiasm of our demagogue, all the amendments passed.  True story.
Seventeen of the eighteen newshounds got the story wrong, deliberately lied, or said in their stories that Dr. Willson had managed to cover up the sewer connection corruption with the diversionary tactic of a leash law that he had introduced several weeks earlier.  The one who got it right, a part-time reporter for a local pennysaver, was laughing so hard over our adult beverages at the local old house saloon after the meeting that he forgot to file his story for almost two weeks. I love local government.